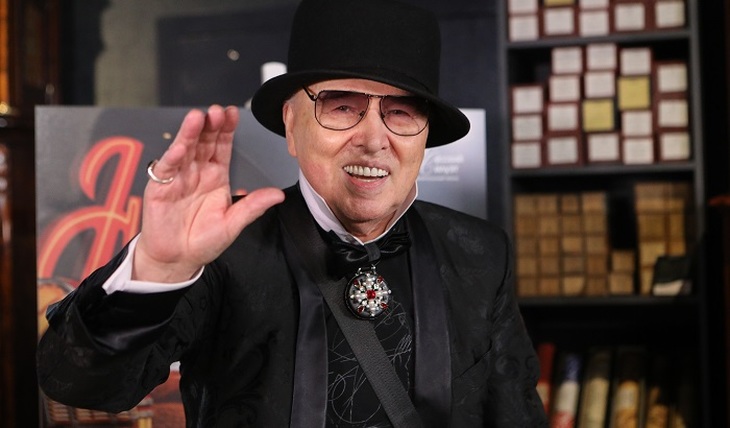 The couturier, who, due to a serious illness, until recently looked detached from the world, developed a stormy activity. Many are surprised at the positive changes in Vyacheslav Mikhailovich's behavior.
– He's not in very good condition, of course. Already in this, you know, half-oblivion is, – said Lev Leshchenko last spring, having visited the birthday party of Vyacheslav Zaitsev, who suffers from Parkinson's disease.
Then the video with the participation of the designer was uploaded to the Internet by his "friends". Plus, the couturier was brought to talk shows. And there was a feeling that Vyacheslav Mikhailovich did not understand well what was happening around him. Apparently, people from his entourage also thought so, who began to boldly sell premises in the Zaytsev Fashion House.
However, recently Vyacheslav Mikhailovich seemed to come to life, became very active, active. He passed a medical examination, which assigned him a disability, but confirmed that the fashion designer is in his mind, he is competent. With this verdict in hand, Zaitsev took up the affairs of his Fashion House. He filed an application with the Investigative Committee, demanding to deal with the illegal sale of shares in the building, of which he is the owner. With the help of lawyers, the couturier plans to return the lost square meters. I began to delve into the accounting department of my enterprise. And recently he fired the director of the Fashion House, who seemed to be the initiator of the dubious deals. Zaitsev also underwent a rehabilitation course in a rehabilitation center and is going to return to work in the near future! It is amazing. It was as if someone gave the famous fashion designer a magic pill that healed him.
– To be honest, during the period when he was in a sluggish state and was shown on TV, I thought about the pills, – admitted psychiatrist Alexander Belikov. – In Parkinson's disease, mental disorders in the form of dementia are not pronounced. Emotional-volitional, intellectual and mental abilities remain at a level that is sufficient for a person to understand and realize everything. So, I looked at Vyacheslav Mikhailovich, who was brought to the talk show, and saw that he was not entirely adequate. It seemed to me that Zaitsev was taking certain medications. I do not exclude that he drank a course of stimulating drugs and we observed him during this course, which turned out to be effective. In general, I think he underwent comprehensive rehabilitation, including a medication component. And it got such a good effect.
Lydia Mezina.
Photo: A. Nikerichev /
Agency "Moscow".
Article Categories:
Show Business