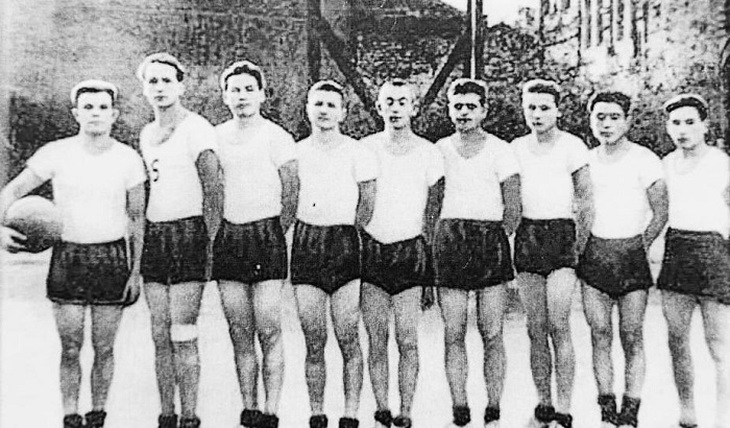 Lydia Smagina lives in the village of Uzlovaya, in the Tula region.
She studied at the same educational institution with Yuri Gagarin for only a year and a half. However, she has many memories of the country's first cosmonaut.
– We studied together at the Saratov Industrial College. I am at the technological department, and Yura is at the foundry, – says Lidia Serafimovna. – We had a very strong team of volleyball players. Yura was the captain, and our guys went to cheer for them.
I was friends with all of them. When, much later, I was asked "what kind of guy he was," I always answered frankly – the most ordinary, kind, cheerful, gentle and hard-working. But he was in excellent health. Yura was in love with one of our girls, my friend. It was 1952, and then they met. She was in an orphanage, her name was Emma. We all knew that Gagarin did not find a place for himself. But soon he was transferred from Saratov. I can't say if they met after that, at least Emma didn't talk about it.
I remember his stunning smile, the stories of how he went to first grade. It was then that an event occurred that left a big mark on his life. Yura told us in colors: he heard an airplane hum in the sky. Then the car caught fire and fell. The pilot crawled away. I could not get up on my own, I was seriously injured. Opened his overcoat – he has the Order of the Red Banner of the Battle. Yura and his classmates called the adults and rescued him. And soon he began to tell everyone that he would definitely become a pilot!
He had close friends – Viktor Parakhnya, who taught in Moscow at the Aviation Institute, Sasha Osadchiy, Zhenya Steshin. When the air club started working, they were engaged there. All this was in Saratov. It was here that in the post-war period he graduated from six classes, and then announced to his parents that he would go to Lyubertsy to enter a vocational school …
Andrey Knyazev,
photo from archive L. Smagina
Article Categories:
Interesting