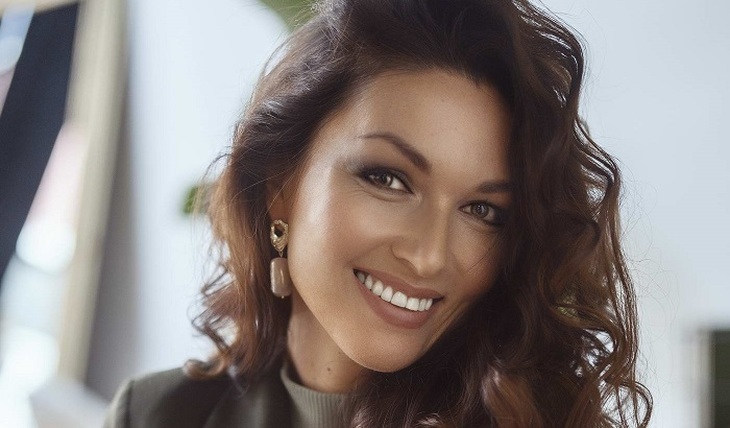 The filmography of theater and film actress Yulia Takshina includes about 70 films. But many still associate her with the series "Don't Be Born Beautiful."
Painfully bright was the debut of 17 years ago. In addition, on those shootings, one of the most beautiful couples of Russian cinema was formed, which, despite the divorce, is still being discussed …
– Julia, your birthday is July 9th. Remember someone special?
– 11 years ago, I met my birthday among many of the same newborns – namely, newborn babies. Surprised? On July 3, my youngest son Fedor was born, and on the 9th we were discharged. While we were in the ward, newly born babies and babies were being transported by, and I looked at them and thought: "Well, guys, from now on this is our common holiday!" It turned out very symbolically: as if I had returned to the past and peeped how my life began …
– In the movie "Baby Boom" your heroine imperceptibly finds herself in an interesting position and is not ready to admit it to her family. How did you find out about your first pregnancy?
– Not as suddenly as my heroine: in principle, she did not plan such events in her life (Laughs.) Grisha and I (Grigory Antipenko, ex-husband and father of Yulia's children. – Ord.) wanted children and were looking forward to it. But when I realized that it happened, it was still unexpected. It seems to me that it is impossible to prepare for this in advance. Emotions inside – a full range: from fear to happiness! .. And when Vanya was born, I had no tears of tenderness – everything happened like in a dream. A new person has appeared in your life, he is long-awaited, you have become a mother, and worries, worries, worries! There was simply not enough time or energy for emotions. It seems to me that the first six months we had all the nights were sleepless, and the days were filled with worries and anxieties. And then somehow everything calmed down, and an incredible, all-consuming love covered, from which you suffocate, you want to laugh, you are touched and cry …
– You broke up with Grigory, but maintained a good relationship. How did you do it?
– Parents should make every effort to maintain human relationships. I understand that we will go through life side by side, and personally it is more pleasant for me to go with a smile, respecting each other. Fedya and Vanya see the relationship between us and they themselves will respect and help their loved ones, people around …
GUYS WHAT YOU NEED!
– It so happened that Ivan and Fedor's mom and dad are famous people. How do they live with it?
– They were born in this coordinate system, got used to attention to us and to them. The boys understand that this is part of life and that the parents on the cover are not their achievement and they need to achieve something themselves. They don't brag about it and don't advertise it. Only once Fedor asked for his new friend to record an audio message. Of course, I spoke with pleasure! And, for example, if people come up on the street and ask to take a picture with me, the guys just step aside …
– But there are also pluses from the profession of parents?
– Of course. Vanya is now fascinated by the acting profession, he is already taking his first steps in a theater studio. It is very unusual when a son asks professional questions. And it's good that in the case that you try on yourself, parents can give competent advice.
– And Fedya?
– If Fedya is fond of something, then forever! But while practice shows: his "forever" does not last long. (Smiling.) A year ago there was volleyball – they were even preparing to move to the school of the Olympic reserve, in the summer they took them to beach volleyball three times a week by nine in the morning. But then the school started, and somehow forgot about volleyball. But instead of the ball came guitars! So now my life is going under the guitar picks! (Laughs.)
– Sooner or later, acting children are on the set. Have you already had this?
– More recently, it happened to us. In the new series "The Old Ruin" I have two sons according to the script. We decided: what to look for someone if there are already ready ones? Vanya happily agreed and worked with pleasure, but Fedya had to be persuaded, and it was written on his face how he didn't like it all! While he does not feel any zeal for reincarnation and living other people's lives. Although it seems to me that Fedor, with his very mobile psyche and lively emotions, would be a wonderful actor.
ALWAYS IN MOVING
– Your life – flights, filming, performances … How to quickly relax?
– No way to relax! Recently there was a very difficult tour with the entreprise "Bride for rent" in Kazakhstan: six days – six performances, and every day – flights for two or three hours or transfers for seven or eight. Plus, a different climate, a different time … Many then spent a week in bed, and the next day I had to fly to Nizhny Novgorod to shoot. I always have to run or fly somewhere, and when I suddenly stop, it immediately becomes somehow uncomfortable …
But is it okay to do nothing at all sometimes?
– I will have a day off in August – this is still inaccurate, but I hope. I'll probably sleep all day! And when a week is given out, I can go to the sea to the children to relax … But how many times I caught myself thinking: you relax for two days, you swim in the sea, you communicate with children, and on the third you start looking at the sky and thinking: "Where is this planes flying?
– And if you suddenly find yourself at home?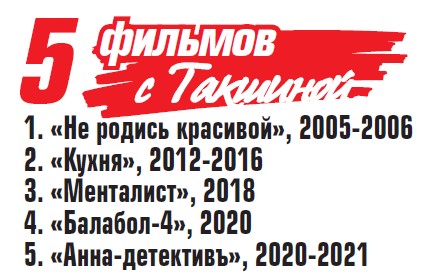 I won't stop either! I do housework, grocery shopping, cleaning, cooking. Completely ordinary things that no one but you will do.
– You were glorified by the series "Don't Be Born Beautiful." If we imagine that they started filming a sequel, how do you think the fate of your heroine Vicki could have turned out?
– Oh, I don't even know! She is so combative that she could very well open her own studio or become a fashion blogger. Victoria is not stupid at all, and I'm sure she could make millions! Now is the time for fighting girls who know how to make money out of thin air.
– And many of your colleagues make something with their hands, paint pictures …
– I'm not given it. Once Lena Proklova said that things made with her own hands are amulets for relatives, and taught me to knit. And I knitted a giant beautiful scarf – for me, it's a masterpiece! Then she began to diligently create a vest for one of the children, knitted the back … And at some airport, at the inspection point, they took away and threw away the knitting needles, and with them the desire to continue.
– Now there is still a trend – to the country: with cucumbers, tomatoes and cabbage. Like a hobby, and all the time in motion …
– We have already brought the dacha, but so far we are at the construction stage. Now there are only concrete walls, so the process promises to be long and costly. But when we finish the construction, we plan to make a beautiful plot, lay a lawn, maybe plant fruit trees and, under their canopy, enjoy rest, silence, the chirping of grasshoppers and the chirping of birds. And there – who knows – maybe we'll plant cabbage and potatoes! (Smiling.)
"I COME HOME WITH BRUISES"
– And for adrenaline, probably, you have enough filming?
– Oh yeah! In "Gyulchatay. For the sake of love "my heroine – a major of the Ministry of Emergency Situations – had to climb onto a destroyed house, pronounce her text there and crawl to save the world. We filmed in Abkhazia on the ruins. I was hoisted to the height of the fifth floor. To say that I'm afraid of heights is to say nothing, but what can't you do for the sake of cinema! The most annoying thing is that all this material ended up in a marriage. Thank God, they filmed already in Moscow at some factory, where it was not so high, but just as scary …
– Your heroines also know how to shoot and fight …
– In "Balabol" I endlessly shoot and fight. We have a wonderful stuntman Kostya Adaev, who sets up fights for us. This is a dance, a real ballet! At first, it is very difficult for you, but over time you get into a rage, you understand how and what, and it becomes easier. But all the falls and blows are real. Of course, mats are laid on us, partners try not to hit hard, but I still come home with bruises …
– But there are also nice shots. The movie "Marry a Plumber" was filmed on the beach…
– Think now that I'm capricious and boring! (Laughs.) We "motorized" on December 17th. It would seem, plus two degrees, not so cold. But a piercing wind blows from the sea, and we pretend lightly how warm and good we are … In general, everyone got sick. So "Hurray, we are going to the sea in winter!" – deceptive story. As, however, in the summer. We filmed the same "Balabol" in the summer in Sochi and Gelendzhik at plus 50. In such weather, even lying by the sea under an umbrella is an amateur entertainment, and we climb into the mountains to work. I say – boring! (Laughs.)
Svetlana Margolis
Photo: M. Lakshonova
Article Categories:
Show Business