Yulia Mitrokhina, creator of unique trainings and transformational courses, transformational coach-trainer, happy wife and mother of four children, spoke about what changed her poor thinking, how she became a millionaire, a coach and started helping people.
Is it hard to combine work with your personal life?
Now I can say no. But when I first started doing business, I misdirected my time. Balancing work and personal life is easy only when you know how to delegate. Business takes up all the time without a trace, you are missing even 24 hours a day – you can stay awake, not eat – just do one business, and still there will not be enough time. It is important to strike a balance, prioritize and understand where you need to pay for your time by hiring assistants in the form of a nanny, housekeeper or cleaning, because all this will pay off later.
Tell us about your current family (husband, children)? What does the spouse do?
My husband is the only man in the whole world for me. We have been together since 2008, we have a big friendly family: me, my husband, four children, in addition to this, we maintain very warm relations with our parents. The eldest child is 9 years old, the second is 6 years old, the third is 3 years old and the youngest daughter is now one and a half years old. My husband is engaged in entrepreneurship with me, we can say that he is my producer, my assistant and my right hand – all rolled into one.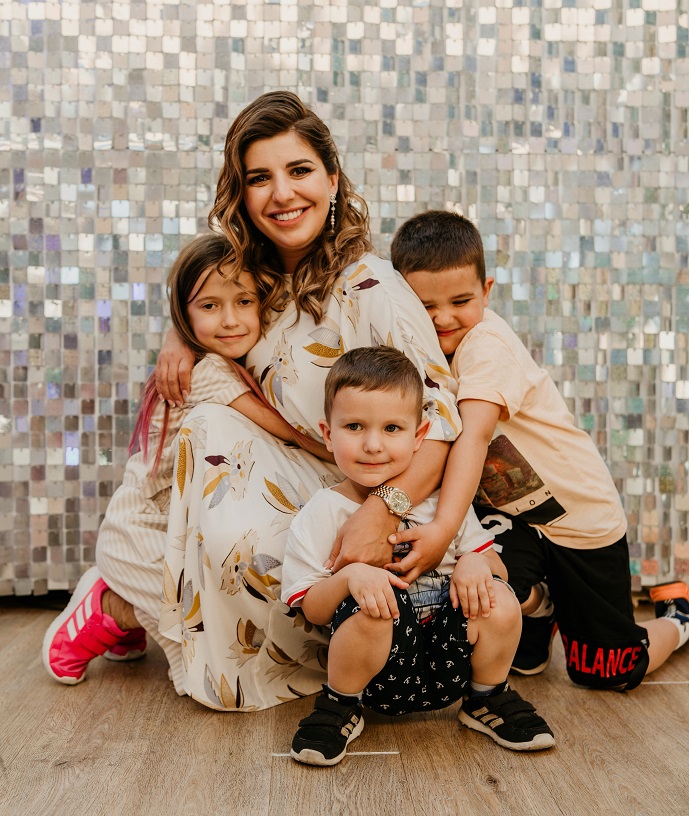 At what point in time did you decide to change your thinking from poor to rich?
In one of the periods of my life, I faced several difficulties at the same time: illness of loved ones, quarrels with my family, betrayal by a loved one, financial difficulties. All this left a mark on my psychological health, and I became very closed in myself. I stopped contacting the outside world, only the Internet remained. One day my online friend wrote to me: "I want to give you a present. Write address". Katya (that was the name of this girl) sent me a parcel in which the books were my first books on psychology.
Then I started reading books in one gulp and realized that I chose life instead of suffering. It was a necessary impetus for me to start studying this topic. It was at that moment that I began to change my thinking, an understanding came to me of what negative attitudes I have, what needs to be changed, and most importantly – how to do it.
Article Categories:
Show Business