The day before, Philip Kirkorov wrote down a short appeal, where he voiced his position on what is happening in Russian society, where Margarita Simonyan especially got it.
From the very beginning of the special operation, Kirkorov was very laconic and spoke out for the first time when politician Viktor Medvedchuk was arrested in Ukraine. Then he expressed words of support to him and his wife Marina.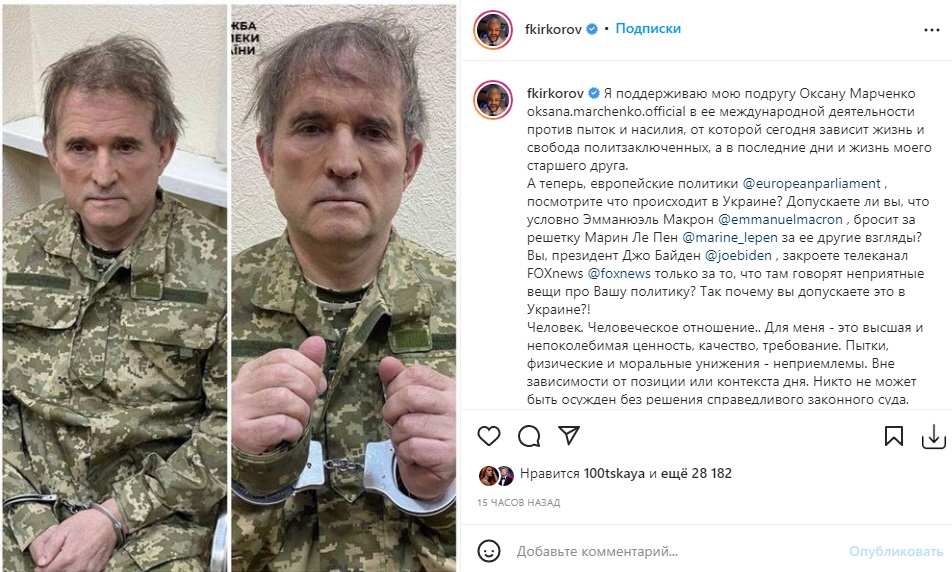 The day before, Philip Bedrosovich decided to talk about the fact that, probably, you should not be so aggressive towards those people who, perhaps, could not immediately understand the changes taking place, who, perhaps, were scared or simply have an opinion different from the opinions of others. And here I would like to agree with Kirkorov, because when a few years ago in Ukraine and in countries that are considered their closest allies, they began to ban Russian artists, we stigmatized them and said that we didn't have everything. And now we ourselves are splitting our society, which only plays into the hands of our enemies, who only achieve this.
And especially, Margarita Simonyan got it from Philip, who not so long ago confirmed to the whole country that Maxim Galkin was gay. Kirkorov reminded her that she was a journalist, not a groovy bazaar grandmother, and what the children of Maxim and Alla should now think after all this.
So, Philip, really lit. And, to complain, it seems to be nothing.
Article Categories:
Show Business