NASA chief Jim Bridenstein compared mining on the moon to fishing for tuna in the ocean.
- The ocean does not belong to anyone, but if you make efforts and capital in order to get tuna in it, you know, tuna is yours, it becomes your property, although you cannot claim to own the ocean and violate its sovereignty. The same principles should be applied to the moon, - he stressed during an online speech at the Center for Strategic and International Studies in Washington.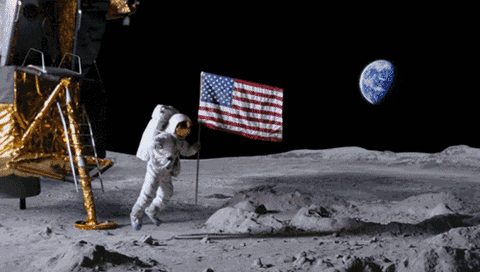 "We will lead." Americans intend to establish their own rules of conduct on the moon
According to the head of NASA, the norms on the Earth satellite should correspond to the values ​​adopted in the United States.
According to Bridenstein, mining does not mean that the Moon belongs to the United States, moreover, no one can claim it as their own.
The head of the space office added that the US activities to develop resources on the moon are not contrary to the 1967 Outer Space Treaty. He also recalled that in 2015, the head of the White House, Barack Obama, signed a law that assumes support from the American authorities to citizens in the commercial extraction of space resources.
"You make the effort - it's yours." The head of NASA compared the development of minerals on the moon with fishing for tuna

today at 11:42 pm

In Krasnoyarsk, a criminal case was opened after the death of four people in a fire in a drug clinic

today at 11:28 pm

"It's a very beautiful time." Vilfand told when golden autumn will come to Moscow

today at 11:19 pm
Recall that in April, US President Donald Trump signed a decree on the commercial extraction of resources on the Moon and other celestial bodies. The head of Roscosmos Dmitry Rogozin said that Russia will not allow the privatization of the earth's satellite and compared the plans for the development of a celestial body with the invasion of Iraq.
Article Categories:
Politics