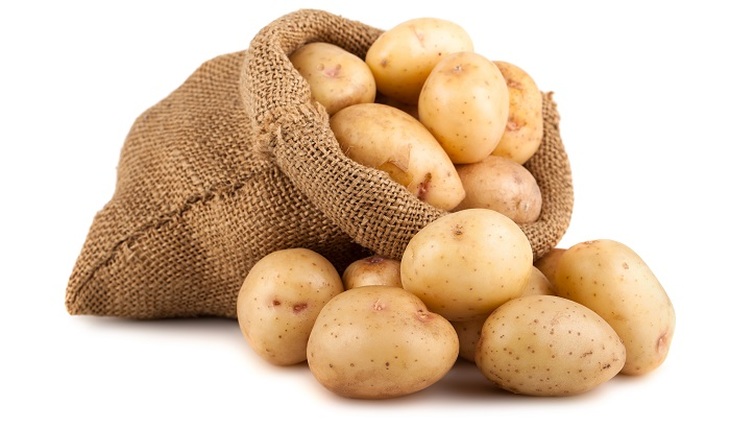 The prospects for a new potato crop in Russia look so bleak that it is quite possible that this nationwide root crop, our second bread, will indeed not be available to everyone and will turn into a real delicacy.
Experts say that potato yields are low this year in almost all of Russia. In many farms, small tubers are dug, often barely larger than a hen's egg. Skeptics grab their heads and recall that even in the famous fires and drought of 2010, there were more potatoes and they were larger in size. These alarmists predict that this year potatoes will be harvested hardly half of the level of 2020 (which, by the way, was also not very fruitful).
So if most of the Russian potatoes are suitable only for seeds, then this is how they are used. Although market experts say that acceptance standards will be urgently changed today and retail chains will take potatoes of any size from despair …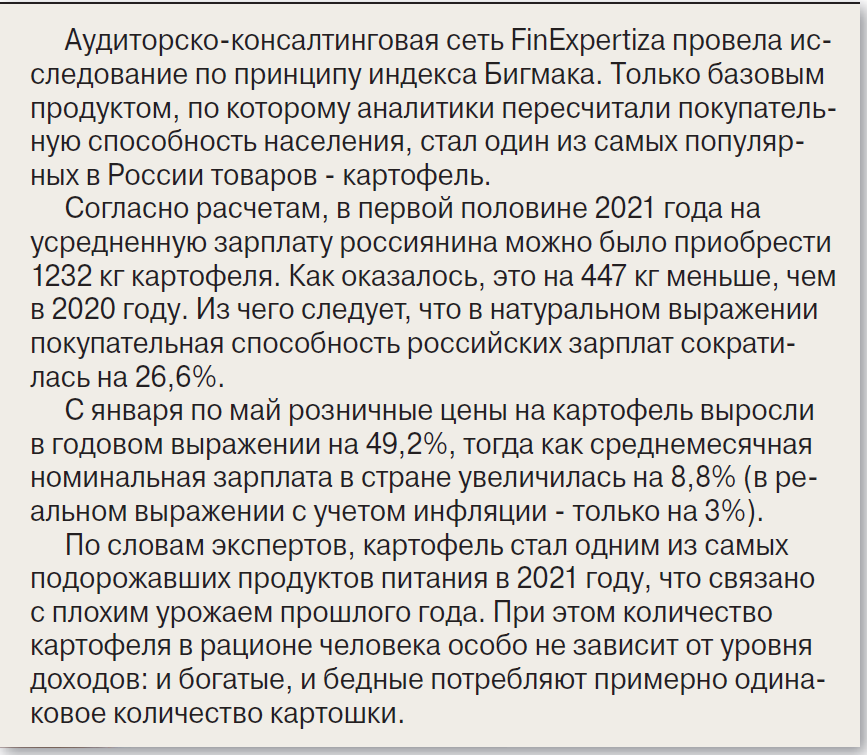 As far as prices are concerned, the market will, of course, react accordingly. If now in the capital's megamalls potatoes are sold on average for 40-45 rubles, then by winter, with a shortage of the product, the price tag can almost double. I wonder if we will set a record this season with potatoes at 100 rubles per kg?
So far, in Central Russia, according to experts, selling prices for potatoes range from 20 to 25 rubles. By the way, in a number of regions of the country in 2020, wholesale prices for potatoes at the same time were from 8 rubles. It turns out that the selling price has already risen by two or three times, and this is not the limit. Bananas, how sadly they joke with us, have long been competing with potatoes in the price category – who will win?
Knowledgeable people say that in September many small farmers will dig up all the potatoes and sell them off. And this moment by October is just waiting for large farms. For them, this is a signal to raise prices. And it will be quite market-oriented, you won't find fault – after all, the demand for the product will remain the same, but the number of suppliers will greatly decrease. There is no competition – prices go up.
So what can you do in order not to buy potatoes in November more expensive than tangerines? In Russia, there is one – the main – age-old and proven method for such cases – to make preparations for the winter. For those who have a cellar or basement, advice: it is better to buy sacks of potatoes now, at wholesale prices of 20-25 rubles per kage, as luck would have it. It is better to take, as they say, directly from the field – there they will give you the freshly harvested tubers willingly and at a decent discount. Of course, this is advice for those who have a roomy car or who can hire one inexpensively.
Those who do not have time to fill the cellar in September can buy nets with potatoes relatively cheaply in October-November at wholesale vegetable depots and terminals in the suburbs.
Well, the second way to save on potatoes is to eat less of it, it is not the most useful product, especially for diabetics and people suffering from overweight.
Roman Podgorny.
Photo: ADOBE STOCK
Article Categories:
Economy