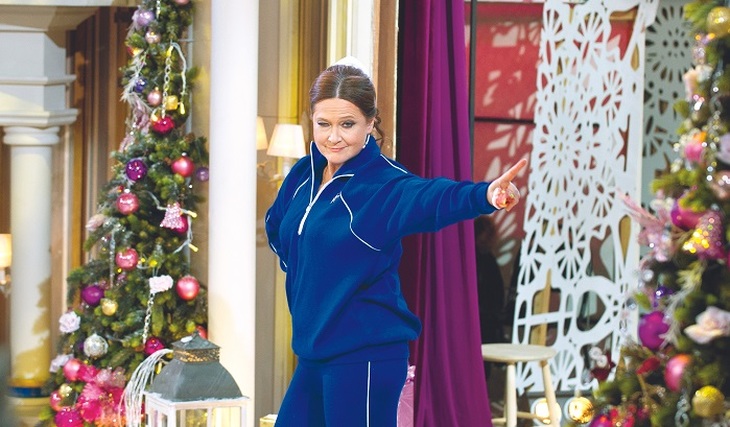 The famous astrologer made a loud statement about the show, in which at one time she was a co-host.
Her revelations greatly surprised everyone involved in the program. And above all, Rosa Syabitova.
Some years ago Tamara Globa periodically occupied the chair of the staff astrologer in "Let's Get Married!" – worked in shifts with Vasilisa Volodina… But then she disappeared from the show.
Last year, when Vasilisa went into self-isolation due to the pandemic, the audience asked: why won't Globa be called in her place again?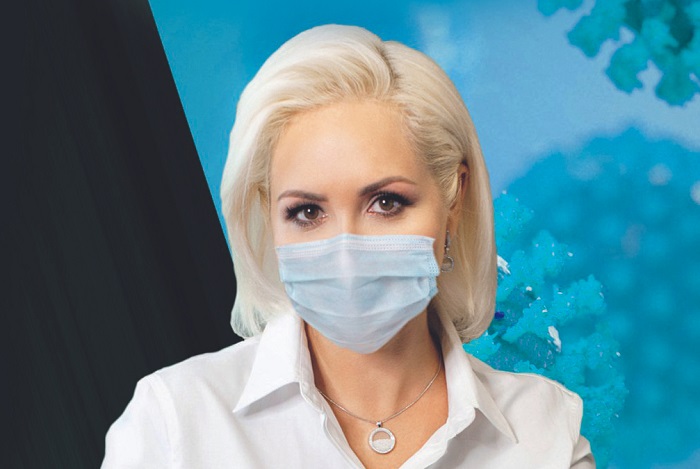 but Roza Syabitova and Larisa Guzeeva they assured that they were doing an excellent job together: the ratings of the program did not sag at all due to the lack of an astrologer. Therefore, for the time being, they decided to leave everything as it is at the show and not invite anyone to replace the charming blonde stargazer. Maybe she'll be back soon. This is the audience "Let's get married!" calmed down. And then suddenly Tamara Globa made an unexpected confession:
– I left the program at the end of 2018, because there was a demand to argue with those who are present in the studio, and with the presenters. This is not my format. I do not know how to work in this style and do not want to.
"WHO CAN MAKE US ?!"
For the show, this attack is a kind of setup. After all, the audience began to discuss: "Oh so! Everyone is made to scandal there! To increase interest in the project! .. "Roza Syabitova agreed to explain to us what and how.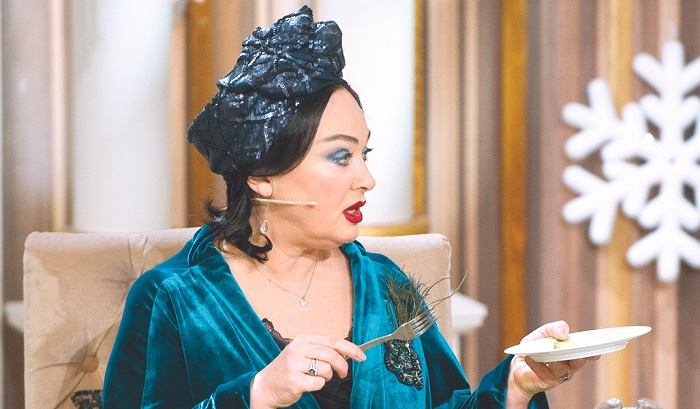 "Our project has already reached the level at which there is no need to somehow stimulate interest in it," says the famous matchmaker. – The ratings are high, and they remained so even in those difficult conditions in which we worked last year – in the absence of spectators in the studio, despite the fact that for a long time after the operation I could not jump out on stage and learn something, how did it before. Larisa and I sat literally chained to chairs. And all the same we were watched and watched! Including because we are very lively in the frame.
Yes, we can quarrel with each other or with the participants. But nobody forces us to do it. We are adults who can force us, my God! Before filming, we read a pile of papers – this is the information that the editors provide us. For example, interviews with heroes. We all need to know about them! But not a single paper says: this is where you have to quarrel with the bride. And no one tells us in words what we should do there specifically. We act as the situation dictates at one time or another.
For example, there was such a case when one participant came to Moscow at the expense of Channel One, went to visit a friend and then decided to ignore the shooting. She was practically dragged out of her friend's bath and persuaded to come to the studio. Of course, I put it in place very rigidly. What the hell is this?
ATTEMPT TO REMEMBER YOURSELF?
– Or it happens that Larissa will tell me something offensive, – continues Syabitova. – And this is also not on someone's orders. We generally have no opportunity to work on orders, because this program has such a specificity. It is not a cinematic; all the value is in genuine emotions.
The director cannot stop filming and say: Rosa, you have played a weak resentment, we will do another take. No, everything is filmed non-stop. And we, although supergirls and super-professionals, could not play something non-stop.
That is why they do not require us to portray anything. And I find it strange that Tamara said what she said. This was a big surprise. Because during the period when she worked with us, we were in the same dressing room. And I didn't hear anyone asking her to swear. She also never told me that she has similar claims to the program. Although we have a very close-knit team, we always discuss everything, express everything.
I don't understand why Tamara has now made such a strange statement about the program. Perhaps for the hype. In general, I have great respect for Tamara and I know that she has always been out of the hype. But, unfortunately, her recent statements are very similar to some kind of PR story. To try to remind yourself. We have a rating show that doesn't need any PR. But when he is needed by others, then it is quite possible to do it at the expense of "Let's get married!". Why not? I don't see anything wrong with that.
Article Categories:
Show Business