For the oil and gas complex of Russia, Joe Biden as president of the United States may be preferable to Donald Trump. This opinion was expressed on his YouTube channel by political scientist Marat Bashirov.
Biden's victory will be a disaster for the US shale oil industry, which competes with Russian producers on the global market. If Trump loses, the Democratic Party will return to renewable energy projects, the political scientist said.
Moreover, Biden will impose additional taxes on American oil companies, ban production in Alaska and lift the embargo on the supply of Iranian oil, Bashirov said. For Russia, such a course of affairs brings a lot of benefits, the analyst emphasized.
Biden's victory will give Russian oil companies new opportunities to increase exports, including to the United States. "There will be less global volumes of shale gas, which means less competition in Europe," the expert said on his YouTube channel Cubic Meter Barrels.
But this does not mean that after Biden's victory, Russian oil workers will only have to rejoice and skim the cream off unexpected opportunities, Bashirov is sure. He believes that as compensation, the United States may impose sanctions against Russian companies.
Trump's victory will add headaches to domestic oil and gas workers, Bashirov is convinced. Another term of the eccentric Republican will mean an increase in shale production in the United States and, as a result, increased pressure on the world market.
"Under Trump, there is an understandable policy of strangling with simultaneous flirting, but under Biden, a window of opportunity will appear," Bashirov stated.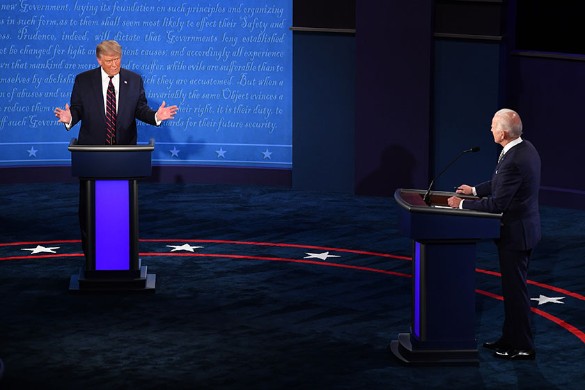 The US presidential election will be held on November 3. According to opinion polls, Joe Biden is ahead of Donald Trump. About 50% of voters are ready to vote for a Democrat, 43% for a Republican.
Meanwhile, American confidence in their electoral system is declining. According to a poll by the Gallup Institute of Public Opinion, only 59% of US citizens believe that the votes will be counted fairly.
Article Categories:
Politics