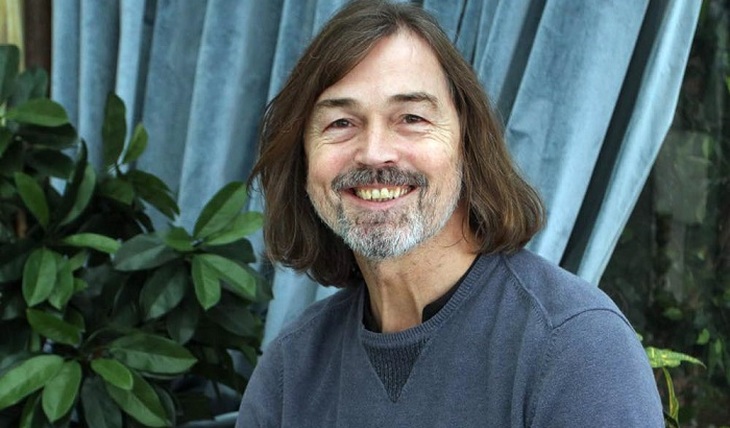 The famous painter managed to amass a decent income. But at the same time, he and his heirs have darkness, darkness. And he can leave all of them with a nose.
Nikas told us how this impulse was dictated …
Nikas Safronov, as you know, is a more than successful artist, which implies financial viability. He has bank accounts, a certain amount of real estate, including foreign, land, an extensive collection of antiques … And Safronov's creative heritage is a very valuable asset. Of course, the artist's numerous children, born of different women, hoped that dad would one day leave everything to them. Only one son, the famous pianist Luka Zatravkin, was able to convince Nikas of his unselfishness. He never asked or demanded anything from his father. It was to him that Nikas at first decided to unsubscribe everything he had. But I recently changed my mind. And he said that the will will be in favor of the state. We asked the artist to explain his motives.
"I don't want the children to live in anticipation of my early death," Safronov admitted. "I don't want hostility to break out between them when I'm gone. Some of them will inevitably think that they have been cheated. Most likely, there will be different judicial stories, and even international ones, because three of my children are foreigners. No really …
I guess some of them are driven by a certain self-interest. It's immediately readable! One son, for example, came from Australia and said: "I want you to leave this studio for me, a car …" Another from Estonia arrived and said: "Help me, I want to move to Russia, it's more convenient for me here, I want to be near be you, you live so well. " Suddenly, more children appeared … I knew about their existence. But they didn't really bother me before. And when I announced that I would leave everything to Luka, they suddenly began to call: "We want to communicate with you, we are not strangers to you, we love and respect you so much …" Well, since they love and respect, then let them do it just like that , not for inheritance.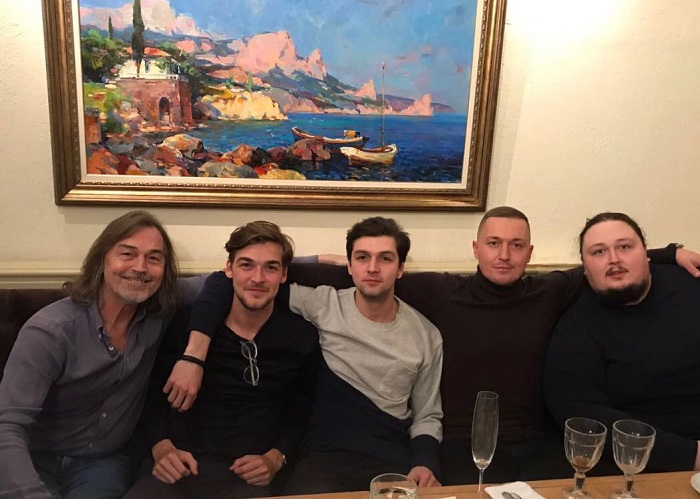 Nikas's sons Stefano, Landin, Dmitry, Luka will not get anything
By the way, it was Luke who advised me to bequeath everything to the state. I was ready to leave everything to him, and he says: "Don't. I don't want to sue or quarrel with someone later. I do not need anything. And leave nothing to any of us children. Everyone should live his own life, achieve something on his own and be proud that we have such a father. Give it back to the state. " And I thought this was very sound advice. After all, the state will keep everything. And he will dispose of the same pictures in the best way. For example, my favorite artist William Turner bequeathed his paintings to his native England. Poor England at first did not know what to do with them! But then a museum was built, which became the pride of the kingdom …
Picasso, when he was dying, left half to his heirs, and half to France. Both the state and the heirs are interested in Picasso remaining popular. There are many paintings left after him, but they are exhibited very rarely and for a lot of money. This maintains interest in the artist's work. As a result, both the state makes a profit, and the heirs are provided …
Ivan Aivazovsky built the gallery himself, and then bequeathed it to the city of Feodosia along with the paintings available there. By the way, he wrote about 3.5 thousand paintings in his life. And then only in America alone, the original paintings of Aivazovsky were discovered as much as 7.5 thousand. A strange story. If all the works were owned by the state, they would be registered. The state would not allow an incomprehensible duplication of paintings. And in the end it would preserve the correct perception of the artist's work.
– Everything is clear with the pictures. However, there is also real estate and other material values. Why at least not distribute it among the heirs?
– I think that a person does not live in order to earn something for the heirs. For example, your apartment (two-level, 17-room, overlooking the Kremlin. – Ed.) I purchased and equipped not for the heirs. And not even for myself! She is for everyone. My friends and acquaintances, including many famous people, come there. And they remain in awe.
What the artist owns
Nikas Safronov owns: a two-level apartment (17 rooms) overlooking the Kremlin, a mansion on the Volga with a plot of 25 hectares, a castle in Scotland, eight apartments in Turkey, an island off the coast of Estonia, an extensive collection of antiques, works of art and luxury goods.
I remember how Fidelito, the son of Cuban leader Fidel Castro, told me that I was very cool and my apartment could not be cooler. (He laughs.) And indeed, my immodest home is included in the list of the 50 best apartments in the world. Why is this important to me? Because I hope that someday it will become a museum. I will be gone, and people will still come to my apartment. As, for example, in Spain in the city of Figueres, everyone comes to the castle house of Salvador Dali. And in Norway – to the house of Edvard Munch.
But only the state can make a museum out of an artist's housing. Relatives, most likely, will divide everything, torn apart, quarrel among themselves and will remember my name with resentment: they say, dad made such and such a wrong will, now we have to sue and spend money on expensive lawyers …
Let them live in peace and harmony, remembering me only as a good artist.
Lydia Mezina.
Photo by V. Tarakanov, from
Personal archive of N. Safronov.
Article Categories:
Show Business