Democratic presidential candidate Joe Biden leads the race. But even in case of victory, the aged politician is unlikely to lead the country, political analyst Konstantin Blokhin is sure. He named the person who will take the reins into his own hands.
The upcoming presidential elections in the United States are jokingly called "the battle of the pensioners." Donald Trump turns 74 this year, and his opponent, Democratic candidate Joe Biden, will step 78 in November.
Many consider Biden to be incapable of running the state due to his age. In public speeches and interviews, the politician often makes mistakes and confuses the facts, observers note his lethargy and drowsiness. Some Americans suspected dementia in the politician.
Given the apparent health concerns of the Democratic nominee, it was key who Biden nominated for vice president. The politician chose Senator Kamala Harris from California.
If Biden wins, for the first time in history, a black woman will become the vice president of the United States. Harris's father is from Jamaica, his mother is from India. The Washington Post claims that Biden made his choice under pressure from black activists.
After Biden's victory, Harris will seize the levers of government in the country, political analyst Konstantin Blokhin believes. "She is energetic, she is ambitious, moreover, her appointment was mainly perceived in order to consolidate the Democratic Party," the expert said on the air of the Russia 24 TV channel.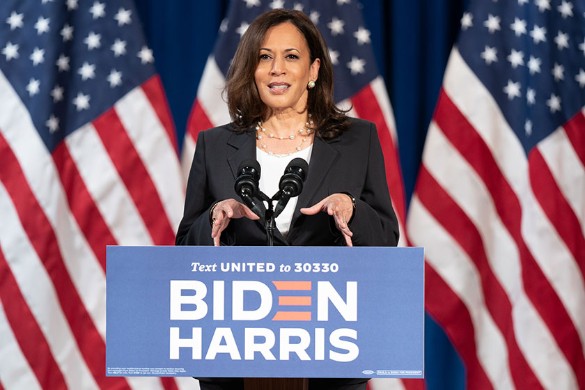 Meanwhile, President Donald Trump is scaring Americans with the repercussions of Joe Biden and his team's victory. According to the head of state, the arrival of democrats in the White House will be a triumph for left-wing radicals. If Biden wins, the country will be overwhelmed by violence and crime, Trump is sure.
The 2020 US presidential election will be held on November 3. They will also determine the composition of the House of Representatives and a third of the Senate - the upper house of the American parliament.
Two months before the vote, Biden leads. According to media reports, more than 50% of Americans are ready to support the candidate from the Democratic Party, slightly more than 42% of citizens will give preference to the current president.
Article Categories:
Politics