The first and main reason for mistrust in this whole story is the fact that it is Prokhor Chaliapin who plays the main role here, which means that the story is 99.9% fictional, like all the previous ones.
Larisa Kapenkina, Anna Kalashnikova, Vitalina Tsymbalyuk-Romanovskaya, some other mythical millionaires – all these women played the role of beloved women, but, as you know, Prokhor confessed about the lie with Kopenkina himself, and Vitalina herself exposed the affair with Vitalina. By the way, she still does not believe in the truthfulness of the story with another millionaire.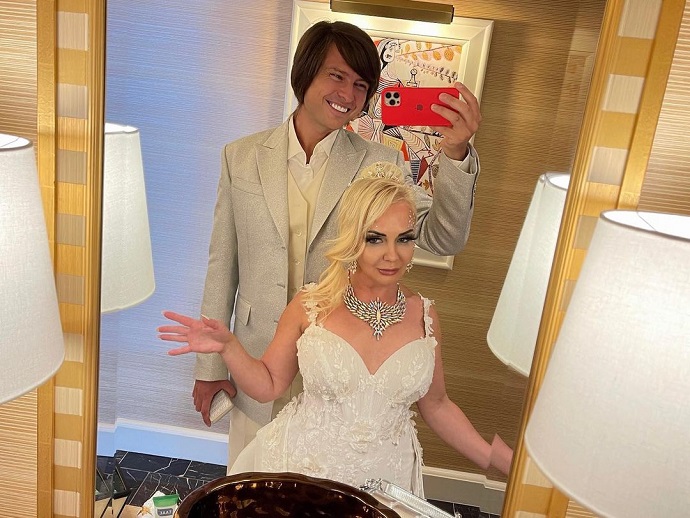 So what's wrong with Tanya Davis?
The first lie is related to her age. The woman is 42 years old, and at least 47, and even Chaliapin himself admitted this. But these are trifles.
The main thing in this story is not age, but the size of her condition. She is introduced to us as a millionaire from Canada and the owner of a network of law firms. In fact, the network consists of only two branches in Ottawa and Toronto. At the same time, there is a call forwarding on the phone, so no matter what number you call, you will still talk with the same secretary. So, everything is muddy here and clearly does not pull at multimillion-dollar turnovers.
To emphasize Tanya's wealth, we were told that she bought her beloved Prokhor 4 "luxurious" apartments in Moscow. But given the real financial turnover of Tana's company, she could not afford such expenses. And if she had that kind of money, then investing in buying apartments and renting them out is a very bad investment. So, all this is crap, and the story with apartments is the first thing that comes to mind when you need to talk about the generosity of your lover or mistress.
Now the wedding. Everything that happens in Vegas stays in Vegas. This is a law that has not been canceled and with the same success Prosha could marry in the Maldives. Such marriages are concluded for the beauty of the moment and have no legal force. It should be added that relatives from the side of the bride and groom were not observed at this ceremony.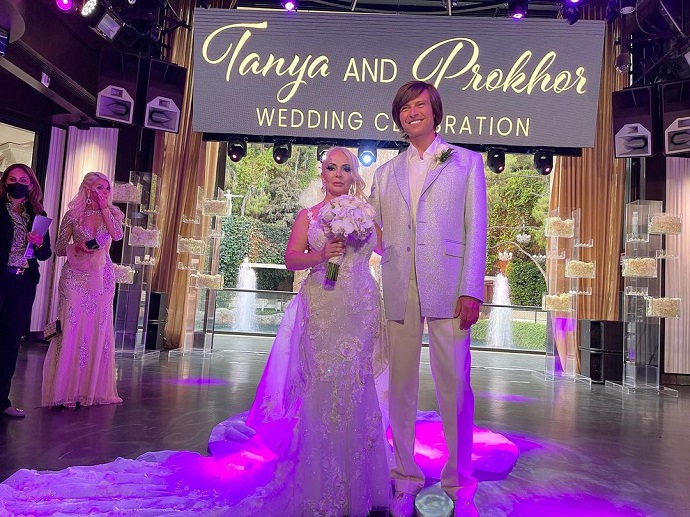 Well, and then, having become infected at her own wedding, Tanya fell ill with coronavirus and fell into a coma. Prokhor calmly went to Moscow, and his beloved wife calmly remained to die and died without regaining consciousness.
At the moment, her company has not published any obituary, and her "rich" parents did not find the money to take the body home to Canada, but preferred to have her ashes buried in distant Vegas. This is fine?
Well, Prokhor has already gone to grieve to his great friend Andrei Malakhov, with whom they have already told many interesting stories to the country. And, something suggests that it is here that Prokhor will receive the very money for which he married a "millionaire" from Canada.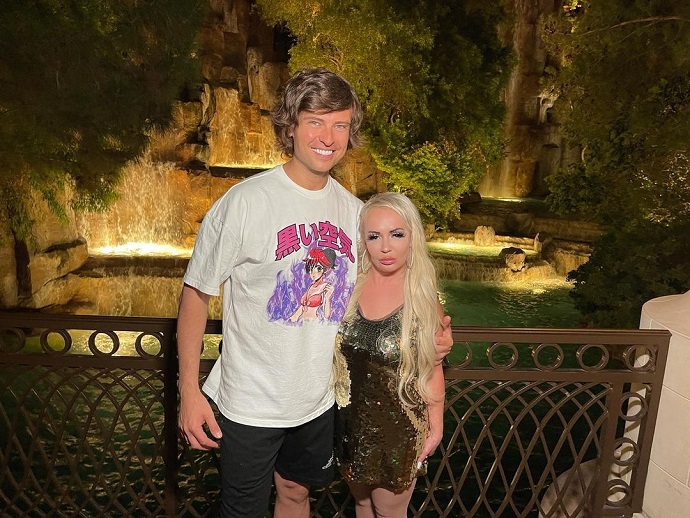 Article Categories:
Show Business