The arrest of a Spanish rapper Pablo Asel, who harshly criticized the Spanish government and the king, provoked riots in the country. According to Spanish media reports, dozens of people were injured and dozens were detained during the protests that took place in major cities of the country.
What is known about Pablo Asel?
Pablo Asel (real name – Pablo Rivaduglia Duro) was born on August 9, 1988 in Lleida – a city in the west of Catalonia in Spain. The rapper is leftist and supports the independence of Catalonia. In his songs, Asel often criticizes the ruling Bourbon dynasty in Spain.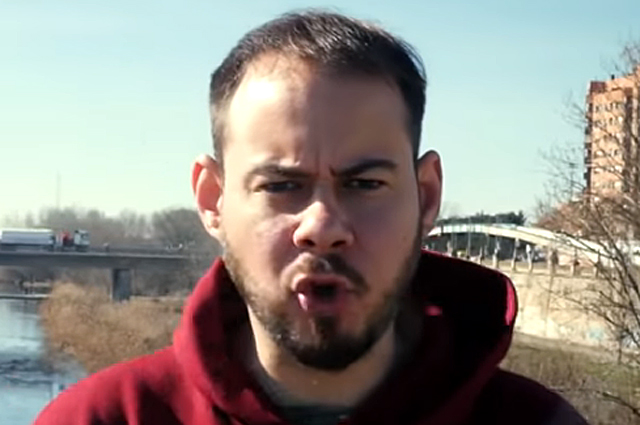 The rapper has been constantly in the field of law enforcement since 2014. So, in 2014, he was sentenced to two years in prison for glorifying radical left-wing terrorism in his poems. In particular, the German organization "Red Army Faction" (a left-wing radical terrorist organization that operated in Germany and West Berlin in 1968-1998) and the Spanish GRAPO (Groups of Patriotic Anti-Fascist Resistance on October 1, a left-wing radical organization of urban partisans, created in the summer of 1975 to fight with the dictatorial regime of Francisco Franco, currently not active, but not dissolved). The sentence was postponed for three years – with the condition that he will no longer commit a repeat crime.
In the same year, Asel was detained for attacking representatives of the cultural association Lleida Identitaria, which opposes Catalan separatism. A few years later – in 2016 – the rapper threw cleaning agent at the journalist, for which he subsequently received six months in prison and a fine of 12 thousand euros.
In March 2017, the state prosecution demanded that he add five years in prison to the two he had already received. Pablo Asel was accused of glorifying terrorism, slandering and insulting the crown. The charges were based on his poems and posts on social networks, where he criticized representatives of the royal house, and also accused the police of murdering migrants.
In 2018, the court sentenced the rapper to imprisonment for a period of two years, and also ordered him to pay a fine of 24.3 thousand euros. Subsequently, the appellate court reduced the term to nine months.
As a result, on January 28, 2021, the authorities announced that within ten days (until February 12) Pablo Asel must appear in prison to serve his sentence. However, the rapper refused to voluntarily surrender. Instead, he, along with about 50 supporters, barricaded themselves at the University of Lleida (Catalonia). The security forces had to storm the university in order to detain the rapper – on February 16 he was taken out of the university building.
Protests in Spain in support of rapper Pablo Asel
Protests in Spain in support of rapper Pablo Asel
The arrest of Asel has provoked massive protests in Spain, which have been going on for several days. The demonstrations were held in Madrid, Barcelona, ​​Granada and other Spanish cities.
Catalan police reported on Twitter on February 18 that law enforcement officers detained seven people in Barcelona for "acts of vandalism and disturbance of public order." Law enforcement officials said the protesters set fire to garbage containers and motorcycles, damaged city property, and threw bottles and stones at police. Eight more protesters were detained in Valencia, according to Europa Press.
About 300 artists spoke out in defense of Asel and freedom of speech – among them the director Pedro Almadovar and actor Javier Bardem… In turn, the Spanish authorities said that the riots have nothing to do with freedom of speech.
"No right can be expressed or defended by violence, this is a red line. Protests, detainees, victims, serious material damage – this does not correspond to freedom of speech. All rights have their limitations, "- said on Thursday, February 18, Deputy Prime Minister of the Kingdom Carmen Calvo in an interview with radio station Cadena SER.
Article Categories:
Politics