It seems that the wife of Alexei Dolmatov, Yulia Kovpak, who prefers to call herself the Queen, is still not pregnant, as claimed at the time of her recent wedding, but she can fully show her perfect body to fans.
While, according to Guf himself, he swells, Yulia does what she does best, makes the world happy with her beauty. Here is such a cute video appeared on her instagram today.
And a couple of days ago, Yulechka pleased her husband, fans and herself with a topless photo.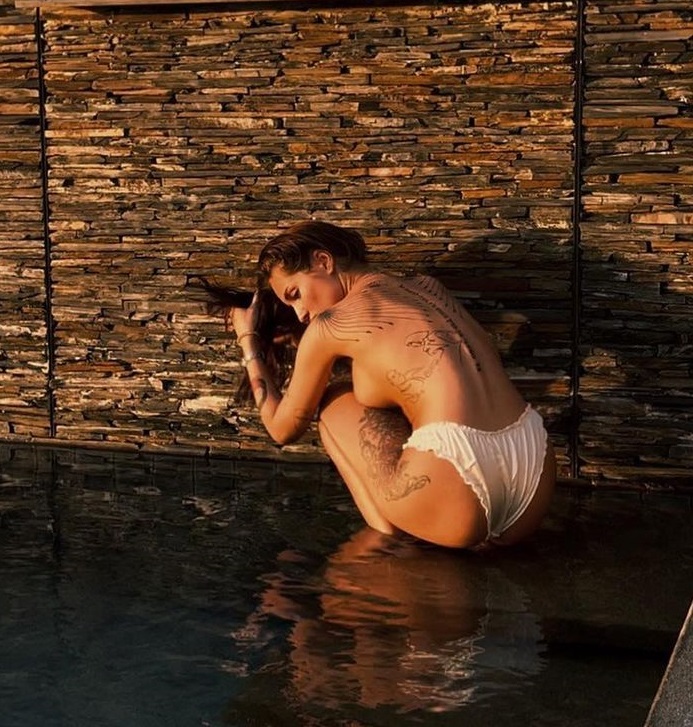 Recently, the former go-go dancer had a lot of such beauty, and if you are interested in taking a look at them, then follow the link:
Article Categories:
Show Business