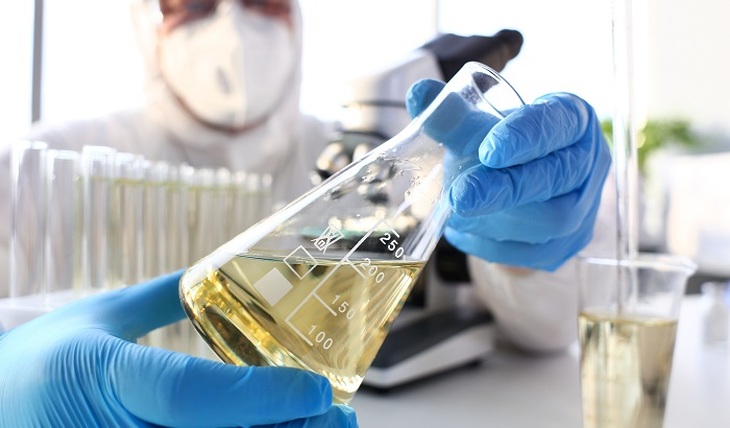 Scientists have long proved a direct link between the growth in the number of oncological diseases and a sharp increase in the supply of palm oil to Russia.
Nevertheless, they never cease to amaze the zeal and cynicism of officials who continue to bypass the ban on the import of raw materials with glycidyl ethers, which provoke cancer.
SCANDAL IN A NOBLE UNION
The scandal is gaining momentum within the framework of the Eurasian Economic Union (the EAEU includes Belarus, Kazakhstan, Russia, Armenia, Kyrgyzstan). It flared up around a ban on the import and production of food products and raw materials with glycidyl ethers.
The essence of the scandal is that some people are blocking this useful ban by all means. As a result, according to a number of experts, for at least another 4-5 years, the EAEU oil and fat factories will be able not to pay much attention to potentially hazardous substances in products.
And only because some of the leadership of the Eurasian Economic Commission (EEC) are still indifferent to the fact that millions of people consume products with these esters, which provoke cancer. After all, it's no secret that in our countries cheap vegetable fat with a high glycidol content is added to a variety of products.
Today we use this dangerous fat in sausages, sausages and yoghurts, baked goods, chocolate and confectionery. Yes, wherever cunning manufacturers of goods according to TU (technical specifications) do not stick it. And with the inscription "GOST" we can also buy all the same rubbish.
It is unprofitable for manufacturers to use the latest, expensive and effective technologies that allow palm oil to be purified from glycidyl ethers. They are not fined for this, they are not closed – they are not punished at all. Therefore, today in Russia, and in other countries of the Eurasian Economic Union, there are almost no modern food industries.
Experts say that today at Russian fat factories there is a practice when "exclusive batches" of refined oils are produced for themselves, their employees. And for mass sale, cheap palm oil, not purified from excess glycidol, is used. Why bother when there is one goal – to minimize costs and expenses and also maximize your income.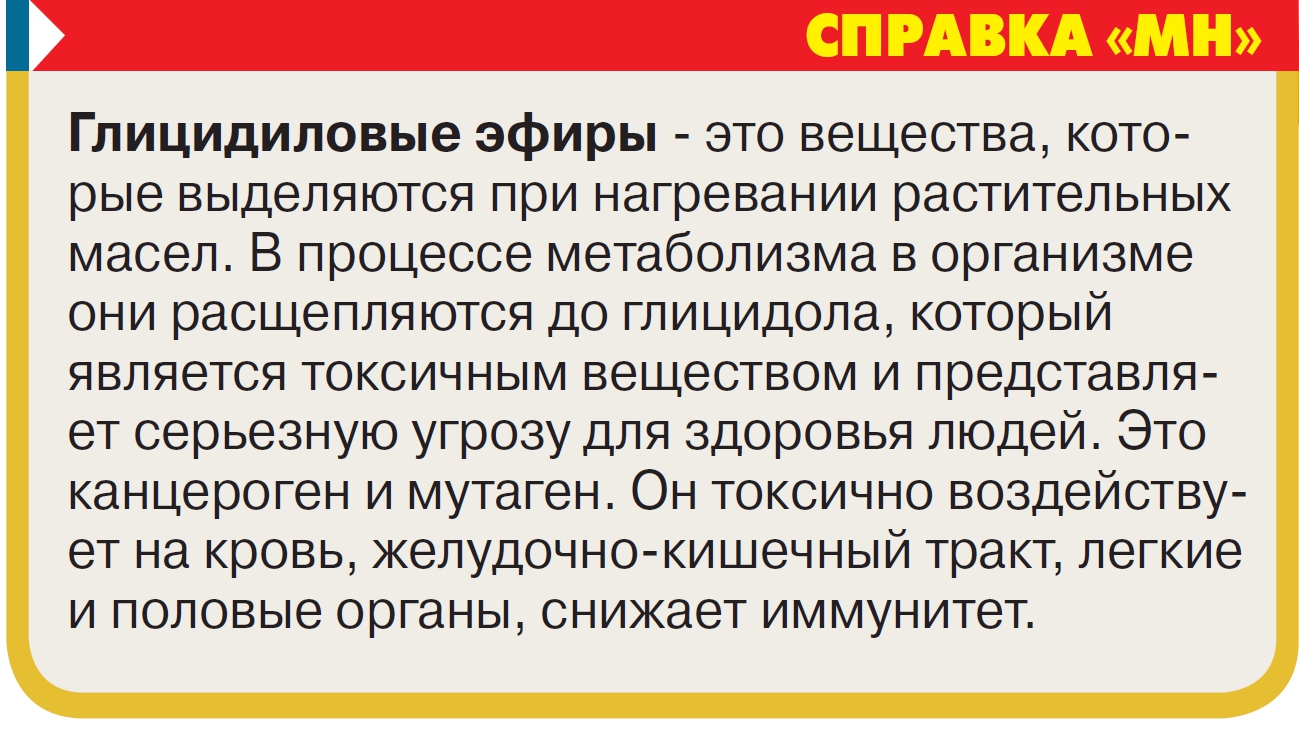 "Our poor population is forced to buy cheap, low-quality products with a high glycidol content," comments oncologist Sergei Yuzhakov. – And officials continue in a corrupt alliance with unscrupulous manufacturers to drive tankers with fat and oil poison to Russia. Although not so long ago, at a meeting of the Supreme Council of the EEC, Vladimir Putin raised the issue of the responsibility of EEC officials for the implementation of their decisions.
However, at the moment, in the Russian Federation and the EAEU countries, there are no methods for the determination of glycidyl ethers, there are no corresponding modern laboratories, or even a legislative framework.
HOW DO THEM?
In Europe, back in 2016, the necessary regulations were established for the content of glycidyl ethers, which are by-products of fat refining. There, on the basis of experiments and scientific analysis, they calculated how much the human body can process glycidol without harming itself. This is 1 mg per kilogram of product. And for the nutrition of children, the standard is even lower – 0.5 mg per kilogram of weight. Only edible palm oil, carefully processed and purified from excess glycidol, goes to store shelves in Europe. A special certificate for the absence of glycidyl ethers can be required from manufacturers and sellers.
IN RUSSIA WITHOUT CHANGE
It is hard to imagine that in Russia, given our specific business conditions, oil producers for the sake of the health of buyers went to serious costs and financial costs. But they need, at least in production, to establish special temperature regimes when deodorizing raw materials. Without this, it will not be possible to minimize the content of glycidyl ethers in food. In our country, they exceed the safety standards established in Europe by at least a third.
Here is just one fact about cheap industrial oil, which is bought in millions of tons in Malaysia to feed us: the same palm oil is used for food production and for combustible materials, varnishes, fuels …
But they are still trying to move the situation off the ground. In 2019, the Eurasian Economic Union adopted the Technical Regulations "On Food Safety" of the EAEU countries. There, following the example of Europe, there is an obligation to regulate the content of glycidol in food.
But the miracle did not happen. "Hello" immediately flew in from Belarus – the local minister for technical regulation of the Eurasian Economic Commission, Viktor Nazarenko, blocked the adoption of these regulations. Apparently, his boss, Mr. Lukashenko, decided to continue feeding his rebellious people with high doses of glycidol, so to speak, to calm them down?
So there is someone to say warm thanks for the fact that for more than one year we and our children will consume carcinogenic palm oil.
Evgeny Malyakin.
Photo: ADOBE STOCK
Article Categories:
Economy