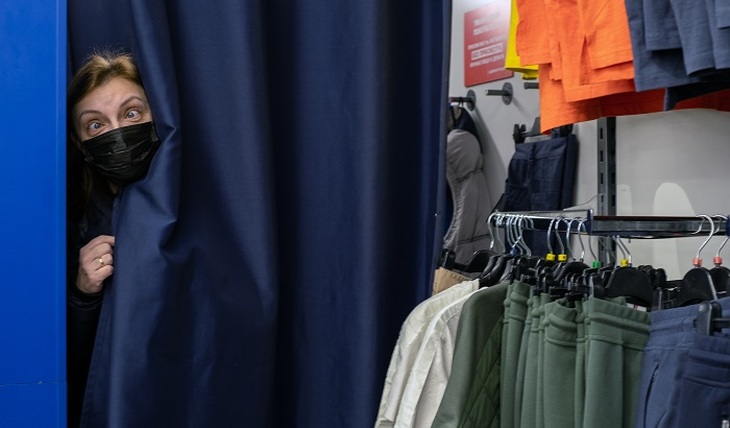 By summer, clothing and footwear may rise in price by a third, retailers promise in the fashion market.
The Ministry of Industry and Trade does not agree with such forecasts, and many experts are sure that sellers are deliberately escalating the situation in order to create excitement around goods that are stale on the shelves due to quarantine measures.
After sitting in self-isolation and working remotely (for many, even after the removal of all quarantine measures, this form of work remains constant), the Russians realized that they did not need a lot of rags. Since the beginning of the year, the clothing market remains one of the most calm in terms of price dynamics.
According to Rosstat, in February 2021, the average prices for clothes in Russia increased compared to February last year by only 1.6%. In the segment of children's clothing, the average price increase was 1.8%, which is not surprising. With a general decline in income, consumers prefer to save, and spending on non-food items shrinks in favor of spending on food. As the saying goes, you can do without a new dress, but hardly without bread.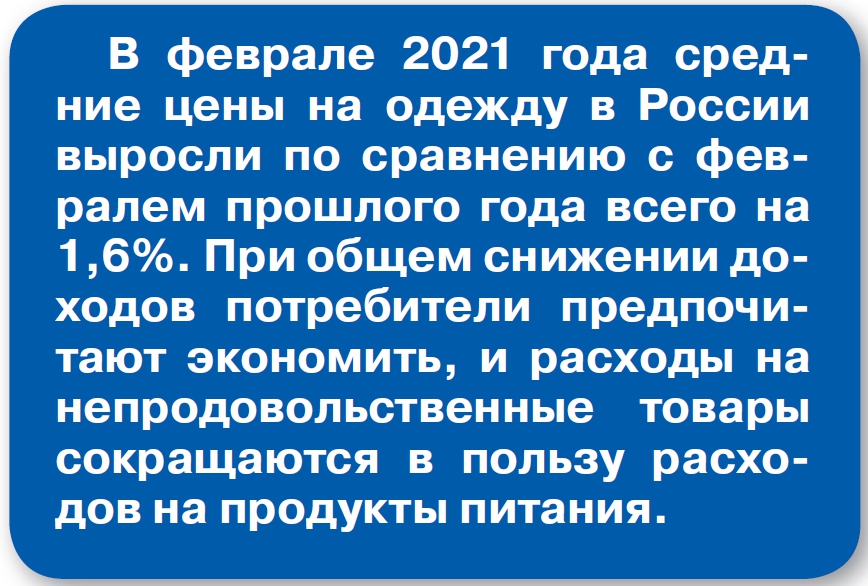 Recently it became known that the existing difference in exchange rates, inflation, a possible weakening of the ruble, an increase in the cost of delivery of products from Asia, which has risen in price due to a poor cotton harvest, and materials from petroleum products that have risen in price (for example, polyurethane is used to produce eco-leather, insoles and shoe soles ) will lead to a jump in the price tags for clothing and shoes. According to trading companies, they will have to gradually index prices and by the summer they will grow by almost 30%.
Fashionistas will have a particularly hard time: clothes of well-known fashion brands, which have a higher proportion of cotton in their products, will rise in price even more. At the same time, online stores that do not need to spend money on infrastructure can limit themselves to a 10-15% increase in prices, but classic stores, most likely, will not be modest and will rewrite price tags significantly in order to cover the increased costs.
It is unlikely that in the next year Russians will have more rubles in their wallet, which they could spend on new clothes, so it would be silly to believe that in the near future the demand for clothes and shoes will return to pre-pandemic levels. All this will lead to a contraction of the market – some retailers will be forced to leave it.
– Now it is difficult to say how exactly the cost of products in the store will increase, – the president of Soyuzlegprom, Andrei Razbrodin, commented on the situation with prices for clothes, but it certainly will not grow as the price of raw materials has grown. Due to the rise in oil prices, the cost of some synthetic fabrics is increasing. Manufacturers note the same trend in the case of natural fibers, for example, with cotton, but there is no direct dependence of the price of clothing on the cost of raw materials, it is also influenced by other factors.
The Ministry of Industry and Trade, commenting on the possible rise in prices for clothing and footwear, explained that retailers are more interested in lowering prices so as not to lose customers and sales.
– The state has established practices of interaction with business in difficult cases when we observe the risks of rising prices, – added in the department. – For each group of goods, we, together with the FAS of Russia and the Ministry of Economic Development, which is now responsible for monitoring prices, are looking at what are the objective prerequisites for changing the cost of products in order to prevent an unjustified increase.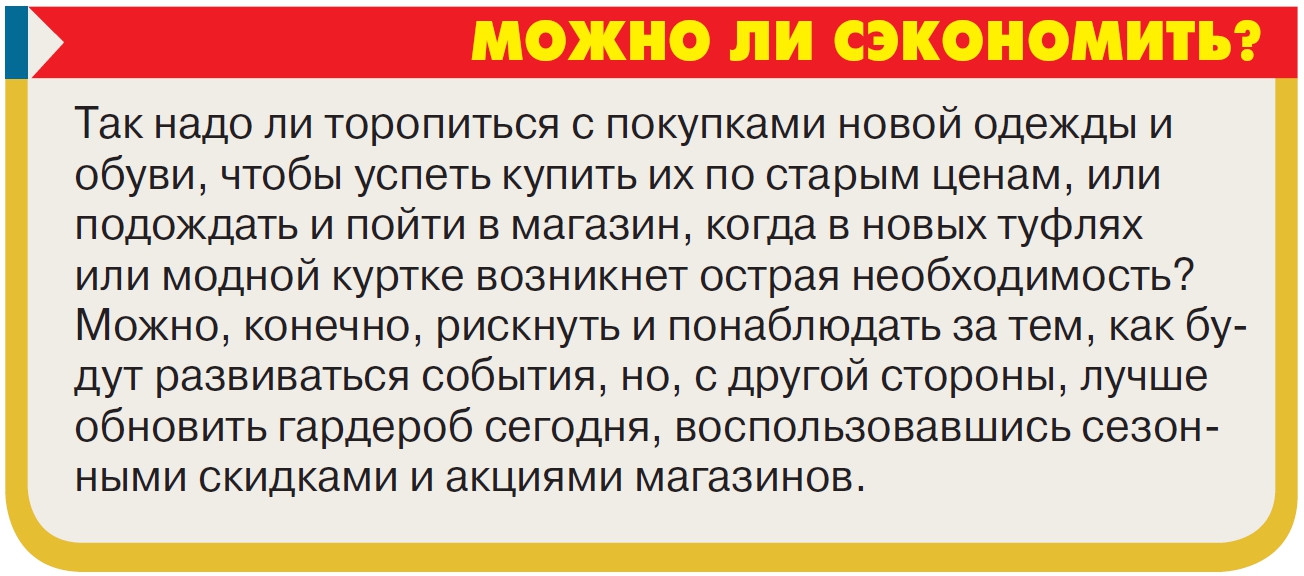 Elena Khakimova.
Photo: ADOBE STOCK
Article Categories:
Economy