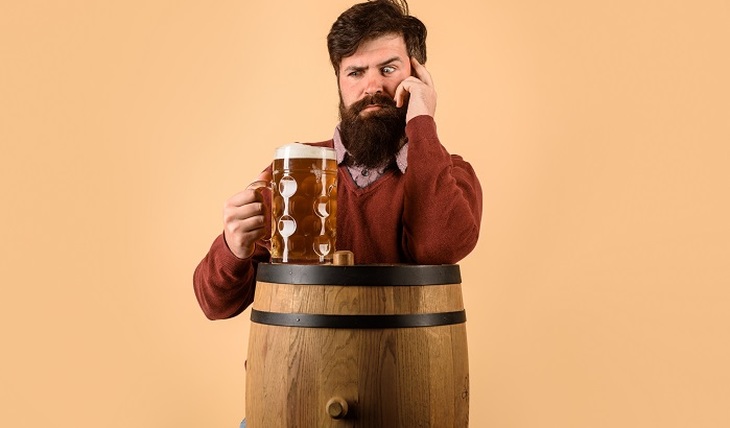 The Union of Russian Brewers has warned that a sharp jump in prices for this fizzy drink is possible in the near future.
Barley crop failures in Europe and fires in Turkey have led to an increase in wholesale tariffs for raw materials, and this will inevitably affect the cost of each individual bottle.
It is already clear that malt has risen in price the most. By this autumn, prices for it have jumped by about 30-50%. This event did not cause any surprise among market participants. European farmers, who are the main suppliers of raw materials for Russian companies, had to spend the summer fighting the drought. By mid-July, the hope for a good harvest had completely evaporated, it became clear that the remaining raw materials would now be sold by suppliers at frenzied prices. Fires in Turkey added fuel to the fire. This country is also a supplier of malt for Russian breweries, and, as luck would have it, the Turks had no time for barley production this year.
The news from the native fields was also not encouraging – the reduction in the sown area of ​​barley led to a fall in the volume of grain harvest by more than 10% compared to last year. In addition, it became clear that not only will there be little barley, but it will also grow of poor quality – with high protein and low coarseness.
The National Union of Barley, Malt, Hop and Beer Producers began sounding the alarm in the middle of summer when it issued a warning on its website that industry colleagues should not expect an easy life. "The heat – a definite plus for the brewing industry – can be a clear minus for barley producers. We noted the fact of a shortage of Russian brewing malt, a rise in prices and even a temporary suspension of shipments of malt by a number of enterprises in connection with the expectation of higher prices, "the message reads.
Beer producers, realizing that raw materials cannot be bought on the cheap in Russia now, rushed abroad. But there they also failed. It turned out that in 2020 there was a drop in demand for beer and, accordingly, for brewing malt. Global malt production declined for 2021. Few expected that raw materials would be in short supply this summer. "The majority of foreign malting companies today cannot meet the growing demand for malt and are forced to refuse both their own brewing companies and Russian ones to increase their shipment volumes," the experts stated.
"Our recommendation: if warehouse space allows, buy for future use, if possible, malt of Russian and especially imported production at old prices !!! Believe me, in autumn you will be unpleasantly surprised by the new prices !!! " – called the Union of producers of barley, malt, hops and beer and soft drinks.
And the experts were not wrong. The other day the Union of Brewers of Russia stated directly that the production will inevitably rise in price. "This is not just a rise in the price of malt, it is unprecedented in 10 years. Its cost has almost doubled over the year. In the past six months alone, it has grown by 50 percent. Malt accounts for about 60 percent of the production price for a liter of beer. In total cost – more than 30 percent. Thus, doubling the cost can lead to an increase in the price of the final product by one third, "said the chairman of the organization, Daniil Briman.
In addition, the accompanying expenses have grown. For example, plastic and glass packaging, transportation and marketing services have risen in price. "Already these parts, not directly related to production, forced us to raise the retail price by 10 percent," explained the head of one of the retail chains.
To avoid destabilizing the market, the Brewers' Union proposed to Prime Minister Mikhail Mishustin to introduce quotas on the export of barley and malt, thus limiting the export of its raw materials abroad. Other market participants criticized this idea. "We do not experience a shortage of raw materials for beer production and consider it premature to talk about a sharp rise in prices due to a certain shortage of malt on the market," the Association of Beer Producers said.
Experts have already stated that in pursuit of a buyer, producers will try with all their might, if not to keep the rise in prices for beer, then at least to do everything so that the domestic consumer does not particularly suffer. But it is difficult to say what the quality of the drink, beloved by Russians, will be.
Prepared
Natalia Purtova
Photo: ADOBESTOCK
Article Categories:
Economy