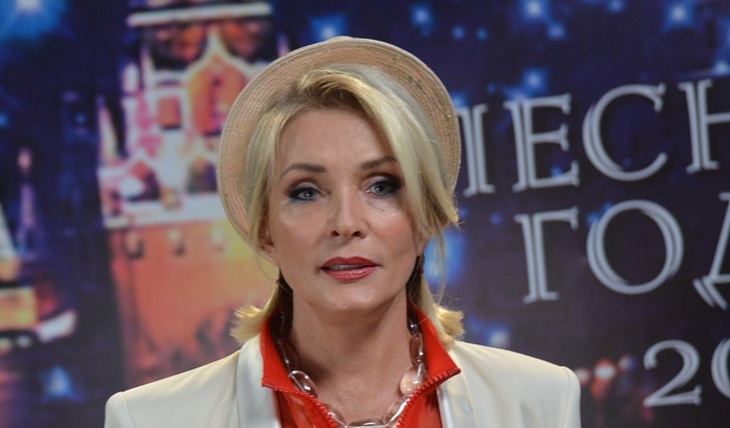 The Latvian artist who waved the Ukrainian flag at the concert drew unwanted attention in Russia. She was suspected of fraud with tax deductions …
Laima Vaikule has not given concerts in our country for a long time, but she has a business here: a representative office of her company Laimalux is registered in the Russian Federation. A very wide range of permitted activities has been issued at Laima-lux Rus LLC – from the sale of chicken eggs to the publication of magazines. But mainly the company sells cosmetics, as well as furniture and accessories for beauty salons. And in May of this year, a license was also obtained for the right to engage in pharmaceutical activities.
The company has been operating on the Russian market for many years (since 2000). And in general, there were no significant claims against her earlier. On the contrary, the firm enjoyed such confidence that it was repeatedly encouraged by subsidies and grants from the Russian budget. She was also allocated funding on a repayable basis (loan), and was provided with information support as part of the entrepreneurship promotion program.
And now, all of a sudden, the auditors drew attention to the fact that Laima-Lux Rus had a net profit of only 13,000 rubles with the declared revenue for the past year of 398 million rubles! It was from this modest amount that taxes were paid. The huge gap between revenue and profit seemed suspicious to the auditors. And if during the audit there is evidence of deliberate tax evasion, Vaikula faces up to three years in prison under Article 198 of the Criminal Code.
"I can assume that Laima Vaikula is actually not in danger," comments lawyer Oksana Gurina. – The fact is that when reports are prepared for the tax, then each item of expenditure is confirmed by documents. That is, revenue – yes, decent. But almost all of it went to current costs – the production of goods, the salaries of employees, etc. And all costs are almost certainly framed in such a way that you can't dig. A good lawyer with the help of supporting documents will easily fight off any claims. Unless OBEP gets down to business. That's when the investigators can talk with the company's employees and find some evidence of guilt…
Maxim Neverov.
Photo: G. Usoev.
Article Categories:
Show Business