On the evening of February 17, the 99-year-old husband of the British Queen Elizabeth II Prince Philip was hospitalized. The Duke of Edinburgh is currently undergoing treatment at King Edward VII Hospital in London. As reported at Buckingham Palace, before hospitalization, he complained for several days of poor health.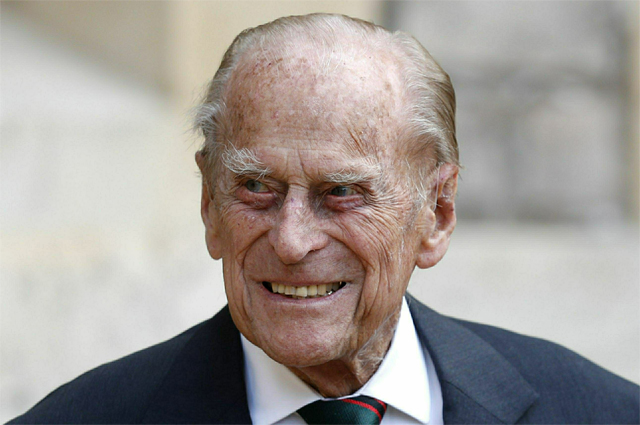 Representatives of the royal family clarified that the reason for the hospitalization of Philip was malaise. According to British media, the illness of the queen's spouse is not associated with infection with a new coronavirus infection, since Elizabeth II together with her husband in January of this year were vaccinated against COVID-19. A spokesman for the royal family did not elaborate on which vaccine they received. The Daily Mail previously reported that Elizabeth II and Prince Philip were to receive the vaccine without any privileges and in order to vaccinate the age group over 80.
Why was Prince Philip hospitalized?
The hospitalization of 99-year-old Philip was taken on the advice of his attending physician as a precautionary measure. It is not considered emergency. The Duke of Edinburgh, who will turn 100 on June 10, is expected to spend several days in the hospital under observation.
British The Independent reports that over the years, Prince Philip has suffered from a number of diseases. In December 2011, he was treated for a blockage in a coronary artery at Papworth Hospital in Cambridgeshire. In June 2012, he was hospitalized due to a bladder infection. In June 2013, the prince underwent diagnostic abdominal surgery. In 2014, he began to lose his hearing and resorted to using a hearing aid.
In June 2016, the Duke of Edinburgh withdrew from the Battle of Jutland commemorative event due to a minor illness, which was soon followed by his retirement from public service in 2017. In 2018, the husband of Queen Elizabeth II of Great Britain successfully underwent hip surgery. The intervention passed without complications. Prince Philip needed surgery due to osteoarthritis, which he suffered from for many years.
At the end of 2019, the Duke of Edinburgh was admitted to the hospital just before Christmas. The reasons for his hospitalization were not disclosed. Doctors quickly provided assistance and just a day before the holiday they discharged the wife of Elizabeth II from the hospital.
Article Categories:
Politics