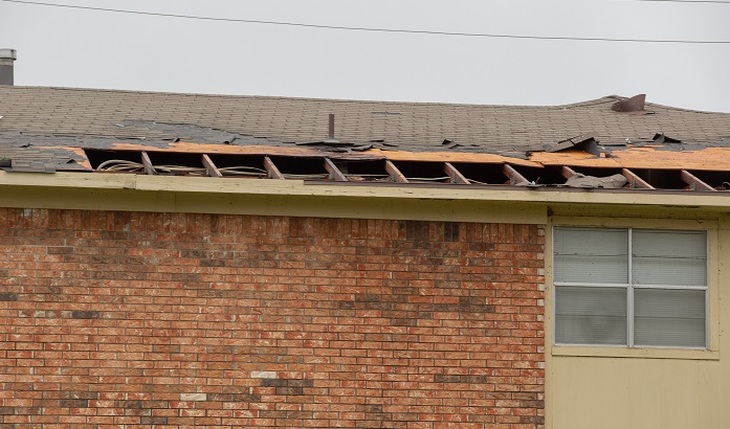 Our construction complex has been demonstrating record performance for many years.
But the situation with emergency housing still remains not just alarming, but critical: officials say that the volume of emergency housing in Russia will increase by 2 million square meters annually. m. And what to do with it? ..
SAD STORIES
Last year, on New Year's Eve in Syktyvkar, half of a 12-apartment pre-war wooden barrack burned down. The culprit was not found. The owners of terrible apartments got drunk, grieved and fled in all directions. After all, it became impossible to live in a half-burnt barrack: it was dilapidated, but became emergency. Alas, the three families had nowhere to run.
Local authorities, in accordance with applicable laws, had to promptly resettle people. And the citizens came to the reception room of the head of the republic. Only in the summer, the unfortunate fire victims managed to reach out to the authorities: is it possible to help them, people left without a roof over their heads? The fire victims received a tricky answer from the chairman of the committee on housing policy of the city administration, Kristina Vashchenkova: "Now houses that were recognized as emergency before January 1, 2017 are being settled. Houses recognized as emergency later are planned to be resettled after 2025 – 900 buildings have already been recognized as such. Translating from bureaucratic into human language, the official said: live where you want for three years, and if you survive, we'll give you something.
Something similar happened in the city of Luga, Leningrad Region: 14 fire victims from a two-story building on Novaya Street were promised warrants until August 2025. Despite the fact that their current house has been standing for eight months without windows and doors and is covered with ashes. The same period of resettlement was assigned to two dozen residents of house No. 22 on Rabochaya Street with a meter gap in the wall. And another three dozen inhabitants of the house number 1a on Proletarskaya street. The residents of this house boarded up the crumbling corner of their barracks…
THE SLUMDS ARE BIGGER
Many spears have been broken in discussions about what kind of housing should be considered emergency. When Moscow started the renovation program five years ago, officials from the regions said: they are demolishing houses that we have not yet built. But Cheryomushki, which were built in the 1960s, had a standard service life of no more than 25 years. They lasted twice as long!
Across the country as a whole, the situation is even more confusing. According to Rosstat, in 2000 Russia had 9.5 million sq. m. m of emergency housing, or 0.3% of the total housing stock, and in 2018 – 25.5 million, or 0.7%.
In general, today, according to the Housing and Utilities Fund, in Russia there are 27.38 million square meters. m of emergency housing, which is home to 1.5 million people. And this is taking into account the fact that over the past five years, 8 million slum meters have been settled!
Dmitry Zhuravlev, scientific director of the Institute of Regional Problems, believes that local administrations did not recognize the buildings as emergency for many years, since there was no opportunity – or desire – to resettle them. After the appearance of the state program, it became realistic to receive federal money for it. That is why a large array of emergency housing, which was hidden for many years, has surfaced.
The figures given by the Deputy Minister of Construction of Russia Maxim Egorov look disappointing. The fact is that by 2030 the volume of emergency housing may grow to 30 million square meters. m. Taking into account the fact that over the past 5 years, over 400 million square meters have been built in the country. m of housing, to solve the problem of slum resettlement it would be enough to allocate annually 3% of all built "squares". However, almost all housing currently under construction goes to the market at commercial prices. Orphaned children, disabled people and other beneficiaries apply for the remnants of free housing …
THE RIGHT DECISION
An experiment is underway in the Moscow region that will help to cope with this year's plan for the resettlement of emergency housing ahead of schedule. It's simple as an orange. Its essence lies in the fact that the money that the region was going to spend on the construction of housing for migrants began to allocate for the purchase of the selected apartment or house. As a result, in 17 urban districts of the Moscow region, 68.5 thousand square meters were settled in three months. m emergency housing.
How does it happen? The region buys their emergency apartments from residents for 83.9 thousand rubles per sq. m. meter. The minimum footage to be cashed out at this price is 33.5 square meters. That is, owners of emergency housing of a smaller area are guaranteed to receive 2.8 million for an independent solution of their housing problem. And those who have more housing are paid from the actual footage. For an apartment of 50 sq. m owner, for example, is issued a certificate for 4.2 million. You can sell the certificate in any city in the Moscow region: take a mortgage, buy a second home or invest in an apartment in a new building, buy a private house. The choice must be made by the holder of the certificate.
To date, in the Moscow region, 25 thousand citizens are the owners of emergency apartments, the total volume of emergency housing is 630 thousand square meters. And the issue of their resettlement, in fact, has already been resolved. I would love to see this happen across the country.
Nikita Danilevich,
Andrey Knyazev.
Photo: ADOBESTOK.
Article Categories:
Economy