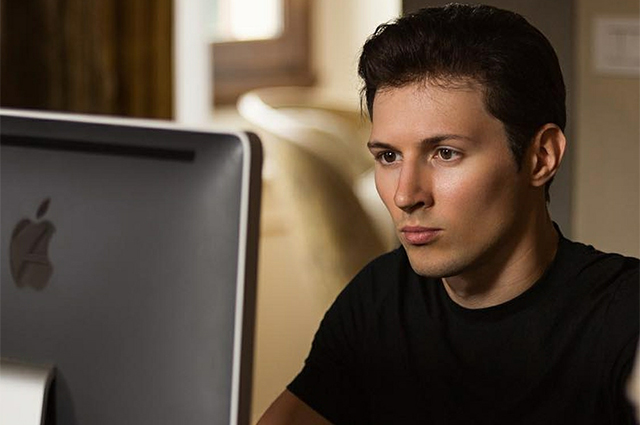 Founder of the Telegram messenger Pavel Durov, who turned 36 on October 10, told how he manages to maintain youth and health. According to him, he has been following several rules for ten years.
"When I turned 36, some asked how I manage to look younger than my age. I have asked the same question to many people who age well (from actor Jared Leto to a random fitness trainer who looks 25 at 50) ", - wrote Durov in his Telegram channel, after which he told what people who stay young for a long time do and refuse.
What does Durov advise to do to stay young and healthy?
Durov's list contains seven rules for maintaining health and youth, not all of which can be called obvious.
1. Avoid alcohol. According to Durov, you can rarely drink alcohol, but in general, like other substances that are addictive, it has a detrimental effect on health and makes people look older than their age. "As soon as you give up alcohol, you stop suppressing your intuition, which tells you what is good for you and what is bad. You yourself will figure out everything you need to know and will not depend on the advice of other people, "wrote the entrepreneur.
2. You sleep a lot. Sleep is the time it takes for the body to recover. According to Durov, you cannot get enough sleep for the future, and lack of sleep on weekdays cannot be compensated by too long sleep on weekends. At the same time, the entrepreneur admitted that it was very difficult for him to force himself to sleep more in view of the specifics of his work.
3. Don't overeat. Overweight, according to Pavel Durov, also makes people look older and is the cause of many diseases. Durov himself usually eats twice a day with an interval of 6 hours, or once a day, without snacks. According to Pavel Durov, eating three or more times a day is a bad habit.
4. Play sports. Moderate but regular exercise is the key to health and longevity. Durov himself does little cardio, but loves walking, cycling or swimming in the open air. When it comes to strength training, the Telegram founder prefers to lift moderately.
5. Avoid stress. According to Pavel Durov, in order to look young and feel healthy, you need to reduce the amount of stress in life. Various psychological exercises and life close to nature can help this.
6. Don't eat meat. According to Durov, in order to look younger than his age, it is worth giving up meat. "Farmed red meat is something that most people who look younger than their age avoid. I suspect that the unhealthy nature of the meat being raised has to do with the way livestock are raised and killed (growth hormones, feed, etc.), "he wrote. Durov is sure that it is much healthier to eat seafood and fish caught in the wild.
7. Live alone. Durov noticed that all the young-looking middle-aged men with whom he interacted lived most of their lives alone. In his opinion, this may be the result of their independence from sleep, food and other person's behavior. At the same time, the founder of Telegram says that it is quite possible that loneliness has nothing to do with it, and people "independent of unhealthy social norms" are also independent in their personal lives.
Durov notes that most of the points he cited have a scientific explanation. According to him, the latter advice also confirms several studies - they are devoted to the study of the quality of sleep.
Article Categories:
Health