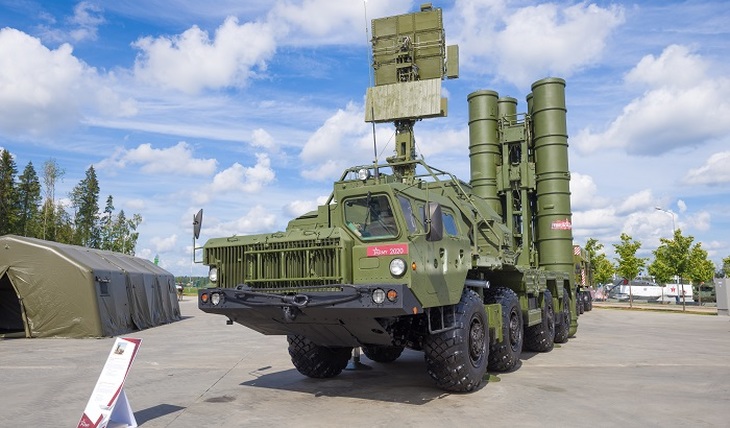 The Biden administration continues to punish Turkey for acquiring Russian S-400 air defense systems. However, today another very difficult question arose: what should the White House do with India, which also purchased the S-400.
India, although not a member of NATO, is an important US ally in the conflict with China, a key component in America's Pacific strategy and a major buyer of American weapons.
Politico recalls that India paid Russia $ 5 billion for five S-400 systems. Their delivery is expected in December, attempts to dissuade Delhi from acquiring Russian missiles have failed, threats and promises have not worked – there is no alternative to our air defense system in the world yet.
The government of Narendra Modi has confirmed that it is not going to abandon the acquisition of the S-400. During recent talks in Washington with Biden and the leaders of Australia and Japan, the Americans did not dare to discuss the S-400. Modi knows that Biden values ​​India too much to squabble over Russian missiles.
Russia also sells warships and submarines to India. In 2023, the Indians will receive two of the four missile frigates ordered from Russia. In 2025, it will lease its third nuclear submarine from Moscow. India accounted for nearly 10 percent of global arms imports in 2020, surpassed only by Saudi Arabia. If the transfer of the S-400 to India goes without complications, then this will be a signal to other countries that it is time to acquire a Russian air defense system.
Politico writes about the fierce industrial rivalry between the American and Russian military-industrial complex. Russia manages to compete successfully with huge and powerful military corporations. In the coming months, India will determine from whom to buy 110 multirole fighters. The Americans are hoping to foist on her the F-21, an upgraded version of the Lockheed Martin F-16. Russia has offered two aircraft – the MiG-35 and the Su-35.
The US promises Modi the same access to its military technology as NATO allies have. But India is interested in more important things, such as Russian hypersonic missiles, which America simply does not have.
Nikolay Ivanov.
Photo: ADOBE STOCK
Article Categories:
Politics