New People are satisfied with their startup. "This is a great success for us," comments on the results Alexei Nechaev, chairman of the New People party. - We assumed that there is a demand for renewal in society, that stability and conservatism are not enough for people. And our success confirmed this assumption. We, as a party, are not only the spokesman for such requests, but we also implement them. "
In the Ryazan region, the party list scored - 5.69%, in the Novosibirsk region - 6.96%, in the Kostroma region - 7.45% and in the Kaluga region - 8.07%. In two city dumas - in Krasnodar and Tomsk - the party's candidates received, respectively, 4.99% and 15.05% of the vote, in Tomsk squeezing the Liberal Democratic Party of Russia and Fair Russia.
According to Nechaev, the newcomers to the political struggle were interested to learn how observers work in elections - the party has deployed more than 10,000 observers at more than 5,000 polling stations. "We saw," he said at a meeting with journalists today, "that in most of the polling stations everything is proceeding quite legitimately and calmly. And those who decided to stir up something with ballots, the system eliminates - public observers immediately join, invite representatives of the Public Chamber, representatives of law enforcement agencies. "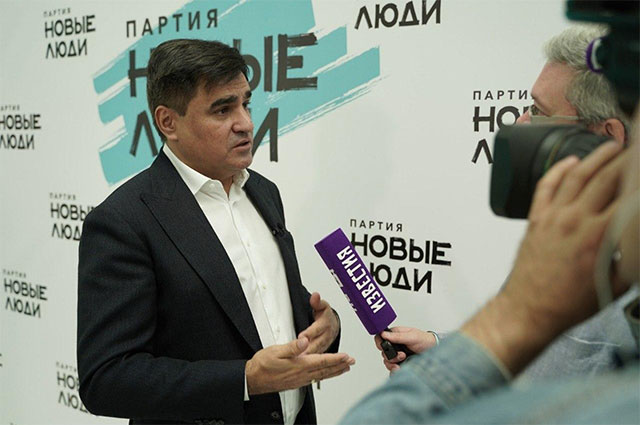 But the representatives of the New People party were embarrassed by the voting outside the polling stations. The percentage of people who voted through portable boxes ranged from 32% in Tomsk to 77% in Belgorod. All this, in the opinion of Alexey Nechaev, raises questions. "Therefore, all of us," he noted, "need to raise the question that we don't need such methods of voting at the next elections."
"New people" intend to continue their civic and political work, preparing and taking part in the upcoming elections to the State Duma next year. "We are pragmatic romantics," Nechaev repeated again, "and our voters made it clear that they are ready to support us in order to make our political system and our country more competitive."
Article Categories:
Politics