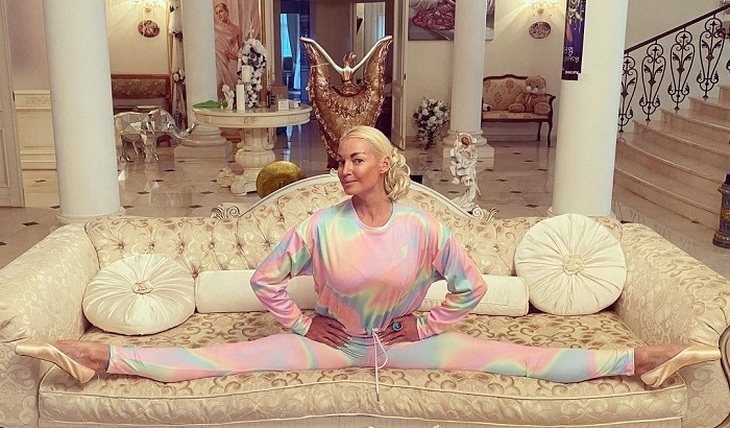 Outrageous ballerina decided not to pay a communal apartment for her luxury apartment in St. Petersburg. Out of principle.
The artist has a conflict with the management company. And she does not consider it necessary to transfer money for housing and communal services. And what, so it was possible?
Anastasia Volochkova lives in a big way. This expression can also be taken literally – the dancer often demonstrates splits in the Maldives, which is why she regularly accumulates debts. So, in 2020, the ballerina owed the management company over 1 million rubles for the maintenance of her mansion near Moscow. The non-payment of the debt was motivated by the fact that she was not provided with a report on the work carried out: "I will not give extra money to anyone!" The problem was later resolved.
From time to time, Anastasia also has tax arrears. This year the amount of "shortage" amounted to about 300 thousand rubles. The artist's lawyer explained this as a "technical failure." And indeed, soon on the website of the Federal Tax Service, the numbers on Volochkova's debt changed downwards. Either the failure was eliminated, or part of the amount was paid off … But then it became known about a new arrears – 650 thousand debts had accumulated from the dancer for utility bills for her luxurious apartment in St. Petersburg. The public utilities have already filed a lawsuit against Volochkova, which, however, did not bother Anastasia. She believes that she has the right not to pay:
– This management company owes me about five million rubles, due to their negligence, my 200-meter apartment in the city center, which Suleiman Kerimov gave me, was flooded. There are royal repairs, the Hermitage is resting … They owe me this. For this reason, I may have some kind of debt, I have it consciously, I am waiting for people to pay me money.
– It is necessary to separate cutlets from flies, – says lawyer Oksana Gurina. – Payment for housing and communal services and claims about the flooding of the apartment are two different things. They don't need to be mixed. Damage for a flooded apartment must be proven, but payment for housing and communal services does not need to be proven. Utility bills are considered mandatory, they must be paid on time. If a person does not pay within six months, then the management company has the right to go to court. As for the damage from flooding the apartment, Anastasia, in turn, can sue the management company. But these will be two different lawsuits, material issues on which can hardly be resolved by mutual settlement. Unless Volochkova's lawyer asks for such a set-off. But I don't remember precedents for judges to agree to such things … Therefore, it is better to pay the housing and communal services debt so that penalties and fines are not charged. And only then deal with the management company about the flooding.
Mikhail Nechaev.
Photo: Social networks.
Article Categories:
Show Business