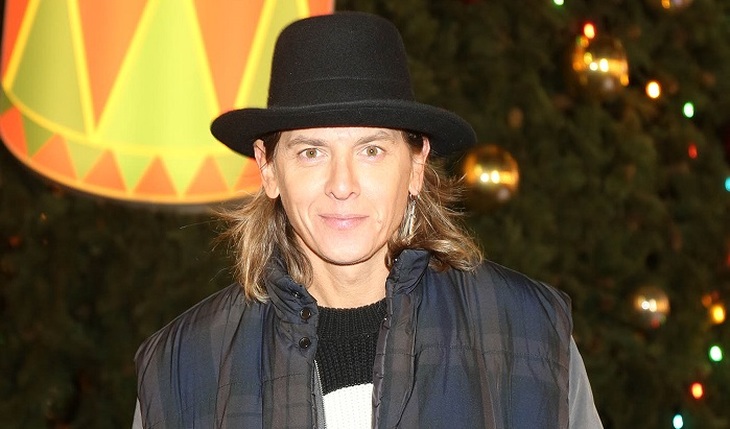 Vladislav Lisovets has long established himself as one of the leading Russian stylists and fashion experts.
He has received numerous awards, including "For his contribution to the fashion industry." Vlad led popular television projects, managed to work with many domestic pop stars, and founded his own style school. And he told us about what will be fashionable and relevant in 2022, and what it is time to part with; on what principle should you form your wardrobe and what should you pay attention to during the after-holiday sales.
LISTEN TO YOURSELF, NOT ASTROLOGISTS
– Vladislav, so what will be the squeakiest fashion now? What to wear to be in trend?
– First of all, you need to listen to yourself. You need to understand how you want to look and dance from it. I recommend celebrating holidays in something shiny, that is, it can be clothes made of fabric with lurex, sequins, beautiful dresses with wide sleeves, a deep neckline, and fitted. These outfits have a bit of 1970s style. It will look pretty in my opinion …
Now we have the year of the Water Tiger, so all shades of blue, gray and blue are often recommended. But do not pay attention to what astrologers or anyone else say, because your feeling is the most important thing. In my opinion, blue shades are not exactly festive. I would turn to the leopard print, which I really like. When used correctly – for example, if it is some wardrobe detail or a bag – it always looks beautiful.
– What else can you pick up?
– Pantsuits, which will be very comfortable. A slightly wider jacket, floor-length trousers and, for example, with a leopard-print blouse. There can also be flared jeans with the same blouse – this will look smart too. The main thing is that it does not look boring and trite.
FASHION OUT AND COMING
– What colors will be relevant this year?
– I am guided by what is happening on the podium now. Apparently, during the pandemic, people wanted brightness. Therefore, there are a lot of bright colors on the podium: yellow, orange, and green, all shades of pink, a lot of blue. In addition, for the fourth year now, blue has not gone out of fashion. It is all the time in different shades, but it is always present. These are the primary colors. Luminescent colors – the colors of felt-tip pens – are slightly receding, that is, they are not at the forefront of fashion, as, for example, two years ago, but remain in the details. There are still a lot of dusty beautiful shades: dusty pink, dusty blue, dusty pistachio. Women can take them as the basis of a basic wardrobe. Because it always looks fresh, interesting and easy.
– They say that the pandemic influenced fashion in terms of the fact that there was a greater bias in tracksuits and in such a kind of home style. It's true?
– No, I would not say. The pandemic took away the fashion of the 90s – she squeezed it to the end and crossed it out. Because after the lockdowns, when people were able to go outside, they wanted to dress beautifully. There are more dresses, skirts, some such elegant clothes. Now high-waisted trousers, fitted jackets, velvet, a lot of lace, shiny fabrics are again in vogue. This one just suggests that the trend for home clothes – for sweatshirts, sweatpants – is leaving.
– Will the oversize stay with us?
– He's still there. Styles can be mixed with each other for now. In general, you need to have different images in the wardrobe – then you change, and so it is more interesting. And then you yourself will like your reflection.
HAIRSTYLES & MAKEUP
– What trends are going to be in hairstyles and makeup now?
– In general, nothing changes: all the same, bangs, all kinds of squares, but not carefully laid, remain number one.
– That is, there is a certain negligence in fashion?
– Let's call this not negligence, but naturalness. Therefore, there is no super long hair, but there is an average length. There are no very short haircuts, shaved whiskey is a thing of the past, including for men. This fashion is already 10 years ago.
Super-bright coloring is not fashionable, but if you are ready, if you wear bright clothes, bright colors, then you can add white and blue strands to the image. And color shades have a place to be, but you need to understand how much you can "finish" this color. This is about the hair. Now about makeup. Now it has become so much and women are all so heavily made up and so overloaded with eyebrows, eyelashes and everything else, that even, in spite of any trends, I want to have more lightness and freshness. Clean faces, clean lips, eyelashes are painted with mascara, and not extended, so that the image of a light, sweet girl remains, and not a brightly painted artist from a gypsy theater. All of this is very mature, so I – for clean skin. Just a well-groomed pretty face and a bright outfit, and not vice versa.
RESTARTING THE WARDROBE
– After the New Year holidays, there are always sales. What to look for, what to buy?
– I would advise you to buy something leather or leatherette: skirts, trousers. It looks very cool, very cocky. This is the first thing I would like to draw your attention to. Second: a little wide, but at the same time fitted raincoats, so that there is a silhouette. Not short or super-long – somewhere in the middle of the calf. I think it's worth checking out the sweaters and button-down knitted jackets that are making a comeback. In the spring, with some kind of summer skirt, a knitted jacket looks beautiful.
– One of the most popular women's problems is that there is nothing to wear, despite the fact that the wardrobe is completely packed. Is there a one-size-fits-all solution?
– This happens because people buy things that are not connected by anything, buy them out of emotion, not understanding what they will wear them with. And, as a rule, people buy the same things: they are generally the same cut, only in different designs. Accordingly, the wardrobe is all packed, but it's not nice to come out nicely, beautifully. Therefore, as I said a little earlier, the wardrobe should be made of different things. For example, there should be flared jeans and straight trousers, there should be both a fitted jacket and a wide one. There should be t-shirts of different colors so that you can mix. But you need to understand what you are doing, your occupation, and move from this, making up your wardrobe.
– Fashion advice is most often given to women. How can men look smart?
– I can say that velvet is coming back into fashion. But for men, these should not be fitted jackets, but those that seem to be a little too big. This is the fashion of the 2000s, and it is slowly starting to return. But at the same time, you do not need to look like a guest from the past, as if you never left that time – I am now talking about fitted shirts, cropped jackets, "shot", as I call them. In general, it is difficult for men to advise, on the one hand, but on the other, it is easy. It seems to me that if a man is in a jacket and shirt, he will already look smart. You can also put a scarf in your pocket for a more elegant look than usual.
GETT TO START WITH THE HEAD
– Where to start in the first place if you suddenly wanted to collect a fashionable wardrobe? Give advice to an aspiring fashionista.
– Where to begin? From my head. When in your head everything is not on the shelves and you do not understand where you are going and who you want to please, for whom and what you are doing, then, unfortunately, you will not be able to put together a normal wardrobe. He will be all scattered and downtrodden. There are a huge number of women who buy things to distract themselves. This is also not always a good reason to clog your closet. It is necessary to shop in a good mood, clearly understanding that "I didn't have such a thing – I want to be different." And then everything will go well.
– What would you wish our readers in the new year?
– I would like people not to be afraid and buy interesting clothes for themselves. To experiment, not to go boredly dressed, not to try to be like everyone else. I want their appearance to speak of spiritual depth, so that they are not afraid of colors, not afraid to stand out. Unfortunately, we are influenced by our past: we were raised in such a way that we are afraid to be a little different. And I really want everyone to think and feel needed, to be in love and to happily decorate their appearance.
Anna Sokolova
Photo: V. Tarakanov
Article Categories:
Show Business