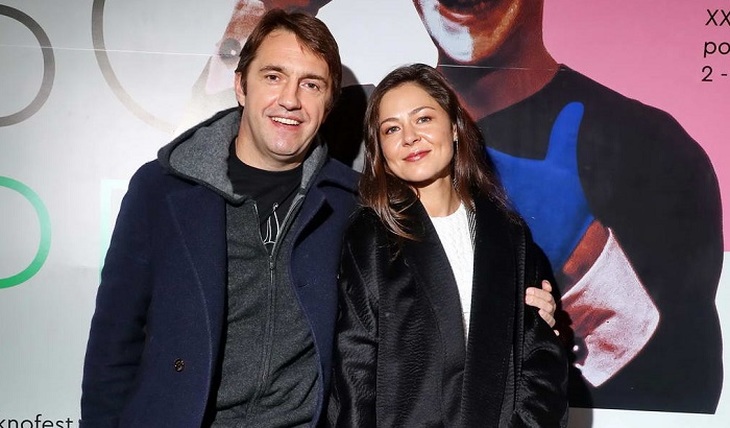 Vladimir Vdovichenkov has more than 70 roles in his track record. And all the same, this solid anniversary – the 50th anniversary – is a little surprising. Is it really true?
Maybe because the actor does not like to give interviews, to shine in popular TV shows? He got into artists, one might say, quite by accident – at the age of 27 …
Perhaps not everyone knows, but Vdovichenkov did not immediately become an actor. He graduated from the Kronstadt nautical school, then served in the navy. After the collapse of the Soviet Union, he managed to work as both a fireman and a waiter. And he went to the artists … because of Van Damme. He loved this actor very much and also decided to try his hand.
– I came to enter the artists when I was already 27 years old, – says Vladimir. – This is how my life developed: before that I was engaged in other things and did not even think about an artistic career. Everything that happened to me, I consider just a chain of coincidences – it means that it was necessary …
Vdovichenkov began acting in films while still a student. Flashed in the series "Border. Taiga Romance "and" Turkish March ", and popularity came after the" Brigade ". And the actor honestly admitted to us that he does not take offense when he is still called Phil – by the name of a character from that series.
"It's better than if they had forgotten the Brigade altogether," says Vdovichenkov. – If you like this story, let it show for many more years. For me, this series is more of a delight for that time. This was my first big film work, a huge project. When it all began, I was in my fourth year of college and could not even imagine how popular this film would become.
The artist does not like to talk about his personal life. Vladimir has his own page on social networks, but there he mainly talks about future projects and filming.
Vdovichenkov was married five times, he has two children from previous marriages. Son Leonid is already 28, he lives in St. Petersburg. Daughter Veronica is 16 years old, while she is in school, but she dreams that her future profession will be connected with cinema.
The current wife of Vladimir is actress Elena Lyadova. They have been together for seven years. In addition, Elena is in charge of her husband's professional affairs.
"She is an excellent organizer and director," Vdovichenkov admits. – Knows all the difficulties that an actor may face on the set, and what will distract him, interfere with doing his job well.
Vladimir and Elena worked together in several projects – "Leviathan", "Tvar", "Dad". And everywhere their heroes had a love relationship. The most difficult thing for the artists was in the film "The Creature". According to the plot of this film, the spouses take an adopted child and face certain problems: they constantly swear, sort things out.
– The fact that Elena and I played spouses in this film helped us partly: we know each other, I understand how to get along with her, what keys to pick up so that she was comfortable, comfortable on the set, – shares Vladimir. – But when you immerse yourself in such a painful topic related to children, it cannot but leave a certain imprint. And, to be honest, I would no longer agree to shoot with my wife in some tragic situations for the family. It's hard. Because we are there and swear, and scandal, and accuse each other. And we do it sincerely, for real, so that it is convincing. I shout at my wife, look into her eyes and understand that I don't want to scold Elena, I don't want to offend her and accuse her of something …
Yes, this is not her, this is her character, but as a result, I still yell at my wife! This is not the best way to exist. In general, I think that spouses should not act together, it interferes. There is a personal space where you cannot enter for work.
Yana Nevskaya.
Photo by V. Tarakanov.
Article Categories:
Show Business