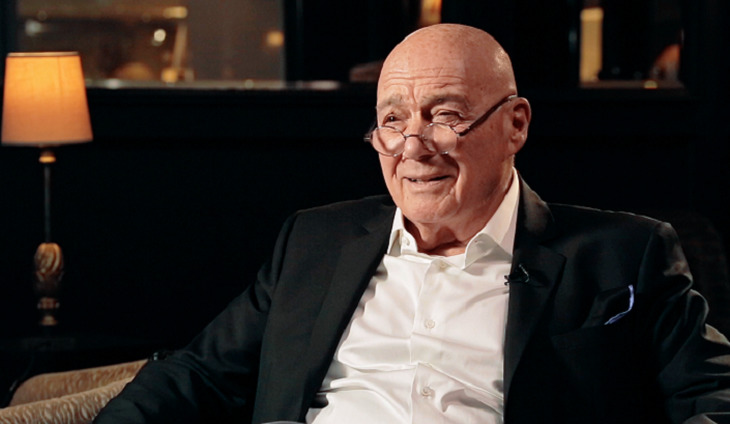 Posner has long been a brand. And not only on television! His statements about various events often cause a public outcry.
And the printed word – even more so! Few people know that Vladimir Vladimirovich is the author of more than a dozen books. Recently, another came out from under the pen. We managed to meet with the master and ask him a number of questions.
"ENGLISH – OTHER PEOPLE"
– Vladimir Vladimirovich, your book is called The English Notebook. How did you get the idea to write in this format?
– This is the third and last book in the series of "notebooks". The first was "German notebook", the second – "Spanish" and this one – "English". The first appeared completely by accident. When making my films, interviewing a person, I always ask: "Can I take a picture of you, make your portrait for my archive?" And everyone, of course, says: "Please."
I have accumulated a lot of such photographs, they are all in my computer. I once leafed through them and ended up on a photograph of a former colonel of the armed forces of the GDR. When I interviewed him, he was 83 years old, now he is over 90, if he is alive. And his service was to guard the Berlin Wall, to make sure that no one climbed over, did not run away to the West. Quite a tough post, blood was shed there more than once. And I asked him: "How do you sleep?" To which he replied: "I sleep well: I am a soldier, I was doing my duty." And I had a question: if a soldier obeys an order – terrible, inhuman, criminal – is he a criminal himself or not? After all, he is a subordinate and is obliged to carry out an order, he cannot say to a senior in rank: "No, I will not."
I began to think about it, and it seemed to me that the topic is quite interesting. I looked at these portraits, wrote down my thoughts about the people who are depicted in them. This is how the German Notebook was born. I liked it, I got carried away and wrote The Spanish Notebook. And so I switched to the third – "English", which was given to me with great difficulty …
– Why?
– Because it turned out that the British are less understandable than the French, Germans or Italians. I knew that, but when you write about it, it's a little different. The English are the islanders. They are different people. For example, you expect this from the Japanese, but not from the British: they seem to be the same as in other European countries. But no, not like that. For example, if an Englishman tells you: "This is very interesting!" – means, in fact, it is extremely boring. Or if he tells you: "I heard you …", it means that he does not want to talk to you. And there are a million such things! But you don't know that.
– Why then is the third book the last?
– Because the fuse went out. I am a big fan of Lev Nikolaevich Tolstoy, who once said: "If you can not write, do not write." If many people followed this rule, it would be great. Because there are so many books that you don't need to read! So I write only when I really want to, when this wonderful feeling haunts.
"IT IS NOT A QUALITY OF LIFE"
– So there won't be a book about Japan? But many viewers really liked your series of programs "Japan. The Reverse Side of the Kimono ", which aired on Channel One in January this year.
– It was very difficult to make this transfer – I can't even tell you how much. There was a moment when I wanted to say: "We will not do this here, let's leave!" Because nothing worked. You can't interview a Japanese! ..
Every Japanese has two beginnings. One is your idea of ​​how they want to see you, how you should be in the eyes of others. And the second is what you yourself want to be. There is a constant struggle. And this is one of the causes of stress among the Japanese. You are taking an interview, and a person at this time thinks: what to answer so that it suits me? But this does not suit me at all – I want him to express his opinion! And you break through this, and God forbid you tell the Japanese something is wrong – a mask immediately appears, a complete absence of any expression, and in the end it turns out to be zero …
And until I became a little Japanese, nothing succeeded. But now I know how to talk to them, how to bow: to one – to the waist, to the other – to 45 degrees, to the third – to 15. Nodding your head is an insult, and if you don't shake hands, it's not allowed.
– But many praise the quality of life there …
– I'll tell you one story. I like sport very much. When I was a kid, I did boxing among other things. I loved this sport, I really adore good boxing. And now for the TV channel "Match TV" I was offered to comment on several legendary battles that have already taken place. We have already recorded a lot, but there are still a few programs left …
So, I wrote down comments on the fight between Kostya Tszyu and the Englishman Ricky Hatton. And Kostya himself came to this recording. I asked him: "What was the main thing for you in boxing?" And he answered in English: Pride! Pride and flag. I say, "Just a minute. In this battle, you fought for Australia. Is it the Australian flag? " To which he said to me: "No. The flag is the heart. " And the attitude to where you live is in the heart. But "it's better there, but it's even better there" is not the point. The highest quality of life that I have met was in Scandinavia. These are Norway, Denmark and Sweden, and also Finland, although this is not Scandinavia. The quality of life there is higher than in other countries. But I wouldn't want to live there. It's just not mine.
I feel best in France, not because the quality of life is good there, but because I was born there, because my mother is French, because in this country I feel at home as much as I can. Because I am still a "torn" person: I have lived in America for a long time, and have been living in Russia for a long time. For me, it's not about the quality of life. For me this is commendable, but not a decisive factor.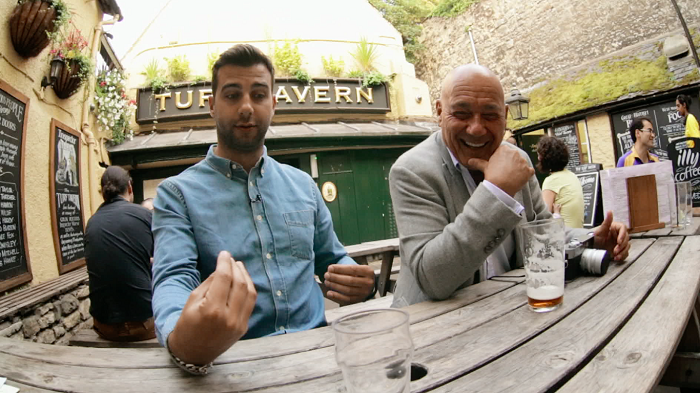 "IN SEARCH OF THE RUSSIAN CHARACTER"
– Soon, as far as we know, you will go on a trip along the Volga to shoot a series of documentaries about Russia. Why only now? Due to a pandemic?
– I was often asked: "When will you make a film about Russia?" And I have always said that I will not make a film about Russia. Why? Because my eye is blurry. For me, this is not new everything, for me all this is familiar …
As an illustration: I remember when my grandson Kolya came to visit me. He was born in Germany, such a German boy, speaks Russian with mistakes. He was 10 years old, we went with him to the dacha. He looks out the window and asks: "Why the pillar is crooked?" And there the telephone pole on the road stood with a slope. He pays attention to this, because in Germany all the pillars are as they should be. So he saw it. And for me this pillar stands and stands. Curve – oh well, it's okay! (Laughs.) That's what I mean: I just don't see it anymore. Therefore, I said that I would not do it. Or do we need some foreigner to come with us, who will ask: "Why is this so, but this is so?"
We had a break, the last one we shot was Japan, and as I said, it was tough. And then I decided: let's finish with this. We made America, France, Italy, Germany, Israel, England, Spain, Sweden, Norway, Denmark, Finland, Japan – 12 countries. Well, how much can you? I decided that that's enough. But we once sat with Vanya Urgant – he is my close friend – and with the film crew (we always make all the releases in different countries together with the same group). And Vanya says: "Let's do something about Russia. For example, let's go along the Volga. " And somehow everyone jumped up at once, but somehow I wasn't very …
In general, I was persuaded. We will sail along the Volga, we will stop in eight cities, we will meet interesting people who were born and raised in this place. There will be eight episodes – by the number of cities. For now, we call this program "In Search of Russian Character", but, probably, the name will eventually be different, since not only Russian people live in these cities. What will come of this – I do not know, and whether it will work out …
Then, you see, when we talk about other countries, this is one perception. When we start talking about our country, then everyone has an opinion and everyone knows how everything should really be. It will be much more difficult. But there is no turning back: we are sailing on July 9!
Anna Sokolova
Photo: Channel One
Article Categories:
Show Business