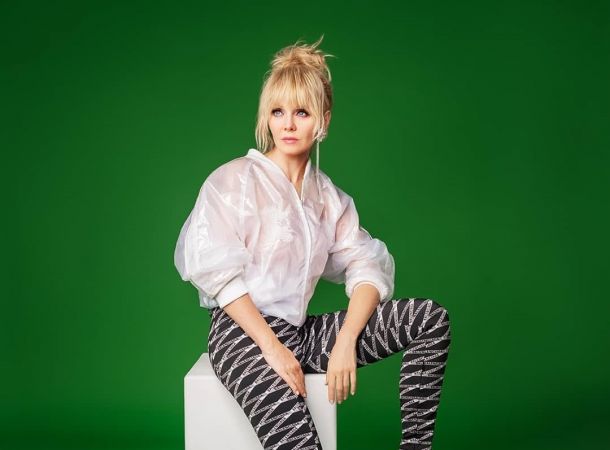 Singer Valeria several weeks earlier celebrated her 52 - th birthday. But at that time strict quarantine already existed in Russia, and therefore Valeria had to be celebrated exclusively in the company of her husband Joseph Prigogine.
Valeria and Prigogine did not invite even the most close relatives, in particular children. Moreover, Valeria even called her children and warned them not to come.
But now Valeria admitted that her youngest son Arseny Shulgin had violated her ban and still came to congratulate her mother. As Valeria recalls, Arseny showed obstinacy, acted in defiance and came to the house of Valeria and Prigogine with his girlfriend. True, in the end, Valeria admitted that she was pleased with such a surprise:
"To visit us without an invitation, I forbade all children, the youngest son Arseny arrived with my girlfriend. Well, I think, okay. At least one child came to congratulate him. I was so happy! ".
The artist also told fans that her children, on the whole, carefully observe the regime of self-isolation and all safety precautions. For more than a month, her sons and daughter did not even leave the house, even using the grocery delivery.
Recall that singer Valeria responded to rumors of mental disorders by Sasha Plushenko.
Article Categories:
Show Business