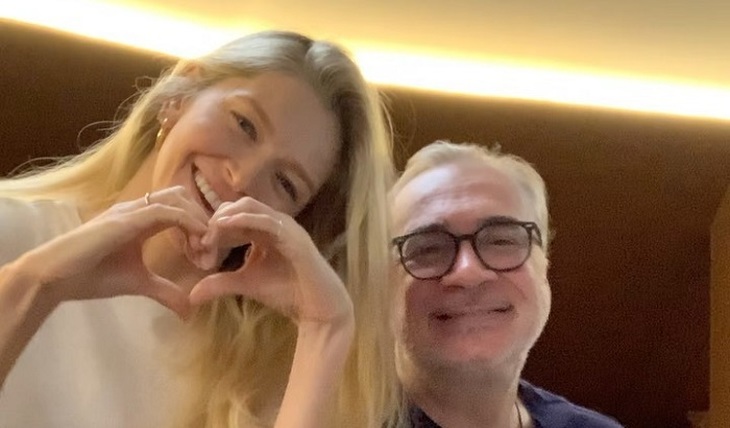 The news that the star spouses broke up saddened someone, and gave someone a reason to remember the boomerang law and that you can't build happiness on someone else's misfortune. But what really happened to them?
Information about the divorce of Vera Brezhneva and Konstantin Meladze was published by blogger Alena Zhuzha. She assures that she learned about everything from people close to the star family. It should be noted that the singer and producer really parted for some time after the start of the special operation. Meladze Sr. lived in Kyiv, and Vera went to Italy. Then her husband kind of joined her … But not alone! It was said that he moved his former family to the Apennines – his ex-wife Yana and children. And it seems like Konstantin Shotaevich is no longer with Vera. Has he returned to Yana?
It was then that everyone started talking about the notorious boomerang. After all, Brezhnev once took Meladze out of the family, and in 2015 she married him. "Now her answer has arrived: Vera herself has been taken away from her husband," commentators wrote on social networks. However, the ex-wife of the producer, Jan, hastened to deny her reunion with him. She admitted that she really flew to Italy, but only to pick up her daughter Leah, who was visiting her father. I talked with Konstantin for 15 minutes at the airport. And as for his discord with Vera, Yana does not know anything about this:
– I do not climb into someone else's life and even with children I do not discuss it. I don't know how they were there before and how it is now. But according to my observations, everything in their family is in order.
Soon, Vera herself commented on the rumors of a divorce. But not in such detail. She simply posted on her social network page a line from her own hit: "Love will save the world." Like, take it how you want. Either the love they have with their spouse is still strong, or there is still a crisis in the relationship and peace in the family can only be restored with love … However, if you think about it, the situation when a man, having left one family to create a new one, endures the collapse is already there, quite typical. This often happens. And sometimes prodigal husbands return to their former wives. Why?
– Each man has his own reasons for this, – says family psychologist Olga Romaniv. But there are several unifying factors. First of all, the years spent together, common life, the presence of common children and, of course, positive memories of the past. The human brain is so arranged that the negative is forgotten very quickly. Moreover, we ourselves sometimes correct our memories, giving priority to positive ones. This happens especially often when things in a new relationship do not go as originally expected. And here, edited memories from the past begin to be superimposed on negative emotions, which show how everything was wonderful in a previous marriage. In fact, perhaps everything was not at all perfect and definitely not wonderful, it was like everyone else: both happy moments and quite a lot of problems …
Speaking in general, why this happens, why men rush between women – former and current, leave, return, etc., then the main reasons are infantilism, unwillingness to take responsibility, inability to build trusting relationships and, in principle, solve emerging problems. questions. Many divorces could have been avoided if both partners appreciated what they have, and in the event of a crisis in a relationship, they would not go to the left, but to therapy with a psychologist. By the way, even after a divorce, most couples need such therapy, because often problems from the first marriage pass into the second.
Mikhail Nechaev.
Photo: Social networks
Article Categories:
Show Business