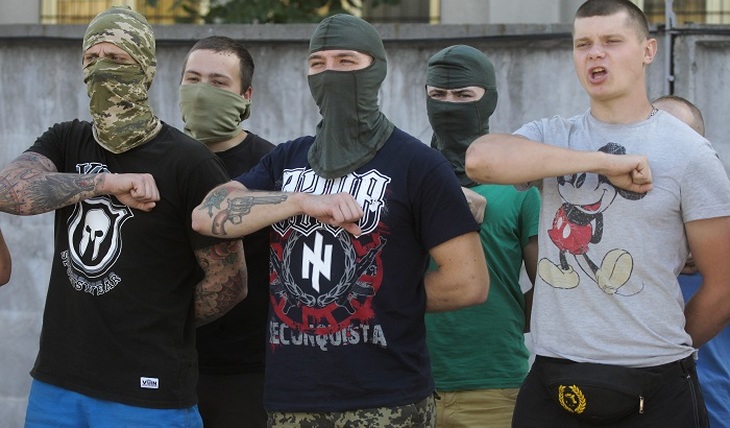 A US intelligence report states that "Ukrainian nationalist groups, including the Azov movement (banned in Russia) are actively recruiting racially motivated violent white extremists to join various neo-Nazi volunteer battalions in the war against Russia."
Thus, for the first time in the United States, it was officially recognized that the Russians in Ukraine were fighting neo-Nazis. The document talks about the danger that these people can pose for America, having, in fact, undergone terrorist training in Ukraine. It is recognized that there is no exact data on how many Americans were hired for this war, but, as The Washington Post notes, we are talking about thousands.
Terrorist expert, executive director of a company that monitors the activities of white nationalists and Islamic terrorists, Rita Katz provides intelligence on how the Nazis from France, Germany and other European countries are coming to Ukraine. Neo-Nazi websites are filled with talk about being transferred to the Ukrainian front. "These Nazis want to help create an ultra-nationalist ethno-state in Ukraine. It should become a model for the rest of the world," says Katz.
Advertising and emblems of "Azov" appeared on all extremist websites and at gatherings of neo-Nazis in the United States. Mercenaries from all Western countries want to enter Azov. This recruiting activity has not been seen since the Islamic State Caliphate. Many neo-Nazis who wish to go to Kyiv stress that their goal is to defend National Socialism.
Nikolai Ivanov
Photo: AP/TASS
Article Categories:
Politics