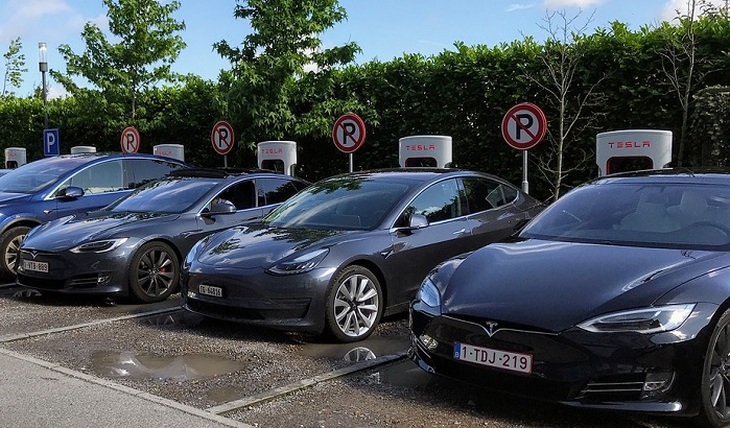 The image of the Tesla electric car after the "dismissal" of these cars from French taxi fleets dealt another powerful blow. This was done by the Finnish car enthusiast Tuomas Katainen, who at one time was seduced by the advertised fashion brand.
Insight came to Katainen when his Tesla finally broke down. The repairmen billed him nearly half of what he paid for the car built in 2013. They demanded $ 22.6 thousand from Katainen to replace the battery, while the standard model of a used Tesla now costs 30 thousand. Before that, he managed to drive 1,500 kilometers on it. And so the auto mechanic explained that only a new battery pack would bring his car back to life.
The new Tesla is being sold with an eight-year warranty on the battery and other working parts, but warranties on older cars began to expire and drivers suddenly learned that replacing the battery was actually meaningless due to the high cost. Finn was probably not aware of the incredible cost of Tesla repairs.
Outraged Katainen took the car from the repair shop and decided to take revenge on the owner of the brand, Elon Musk, by demonstrating undermining his creation. He put the car at the disposal of a group of professional explosives technicians, at their training ground they connected it to 30 kilograms of dynamite. The right to press a button in a nearby bunker was entrusted to an avenger, and inside Tesla they placed a dummy in a racer's helmet and winter jacket, personifying Elon Musk, named by Time magazine the person of the year. In the explosion, Tesla turned into a ball of fire, and only a pile of small fragments remained from it. Katainen says he had the greatest pleasure in owning an American electric car at the time of the explosion.
Nikolay Ivanov.
Photo: Pixabay.com
Article Categories:
Economy