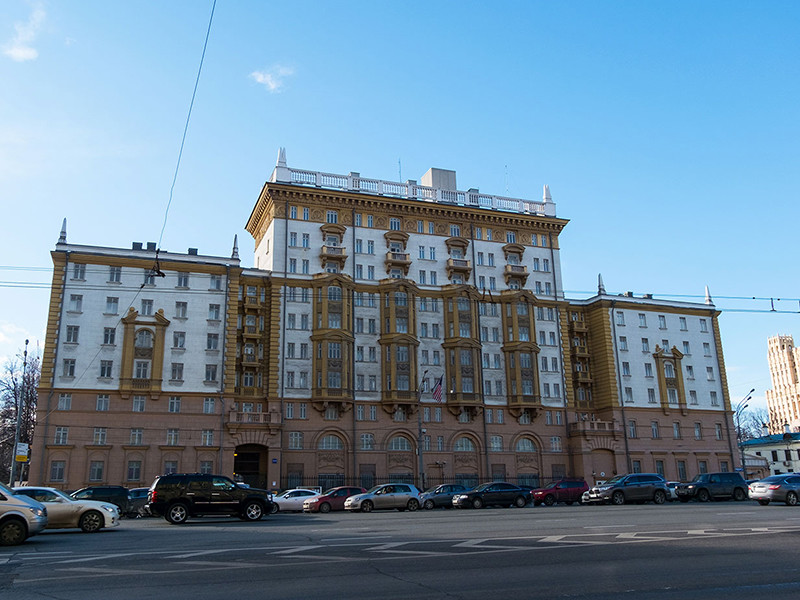 Photobank Moscow-Live / Vyacheslav Akishin
The United States Embassy in the Russian Federation will cut its staff by 75 percent in connection with the ban on the hiring of foreign citizens. This is stated in the statement of the diplomatic mission.
From May 12, the embassy will provide consular services only to Americans and on a limited number of urgent cases. For Russians, similar services will be available only in a situation when it comes to life and death or the expiration of an immigrant visa.
In addition, the diplomatic mission recommends that American citizens leave Russia by June 15 if their Russian visa expires.
Earlier, diplomats received a notification from the Russian government on April 23 that the Russian authorities intend to prohibit the US diplomatic missions of the United States from hiring foreign citizens in any capacity. The embassy expressed regret over this decision, Interfax reports. These restrictions were determined by the decree of the President of the Russian Federation Vladimir Putin. They are supposed to be extended to states that have committed "unfriendly actions" in relation to Russia.
The decree restricts (may establish, if necessary, a complete ban) the conclusion by diplomatic missions and consular offices, representative offices of state bodies and state institutions of foreign states "committing unfriendly actions against the Russian Federation, citizens of the Russian Federation or Russian legal entities" labor of employees and other civil law contracts on the basis of which labor relations with individuals in the Russian Federation arise.
Article Categories:
Politics