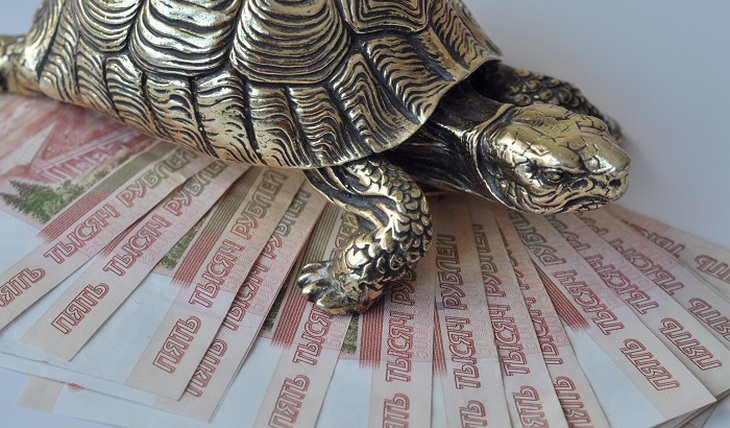 It is finished! We have overtaken America in economic growth!
According to preliminary data from Rosstat, the Russian economy in the second quarter grew by 10.3% in annual terms, while in the United States this growth was only 6.5%. Cool we are them ?! If…
We are talking about the growth of GDP (gross domestic product) – an indicator that reflects the market value of all final goods and services produced in the country. That is, about abstract numbers that cannot be smeared on bread and cannot be eaten with porridge.
Although experts close to the authorities are racing to shout about success: they say, the country has not known such quarterly growth since the beginning of the 21st century, the Russian economy has taken off! They say that passenger turnover has grown by 250%, retail turnover has increased by a quarter, wholesale – by 20%. Hooray, it worked!
However, the growth in the second quarter of 2021 statistics is compared with the same period of 2020, when the pandemic and the lockdown not only stopped our economy, but lowered it below the baseboard – the drop in GDP by 2019 was then 7.8%. That is, we ended up in a deep hole and barely began to scramble out – only caught on its edges. And the trade turnover that has grown by a quarter, which shrank in 2020 due to the fact that people were sitting at home and without money, only testifies to the fact that citizens went shopping.
But the main thing is not even that. Much closer to real life is not the GDP, but the indicator of the growth of the population's income. Here is something sad. "We are concerned about the lack of recovery in real incomes of the population," says Capital Economics, a consulting company for economic research.
According to economists from the HSE Development Center, real money incomes of the population in the second quarter of 2021 were 6.7% lower than even the first quarter of 2013 (!). Moreover, we are talking about all the components of these incomes, except for wages, which exceeded the first quarter of 2013 by only 1.2%. That is, over 8 years, salaries in the Russian Federation have grown to such a miserable level!
America, of course, did not come close: according to the Federal Bureau of Labor Statistics, from 2012 to 2018, American salaries, depending on the sector of employment, increased from 13 to 23%, on average by 15%. "This is a very clear sign of the radical antisocial nature of the internal redistribution of our official income, our wealth, even in comparison with the very vulgar USA," says economist Yuri Boldyrev.
And one more thing: the US economy increased by $ 325 billion in the second quarter of 2021, and the Russian economy – by $ 41 billion. That is, our turtle cannot overtake their mustang.
Alexey Vorobyov.
Photo: ADOBE STOCK
Article Categories:
Economy