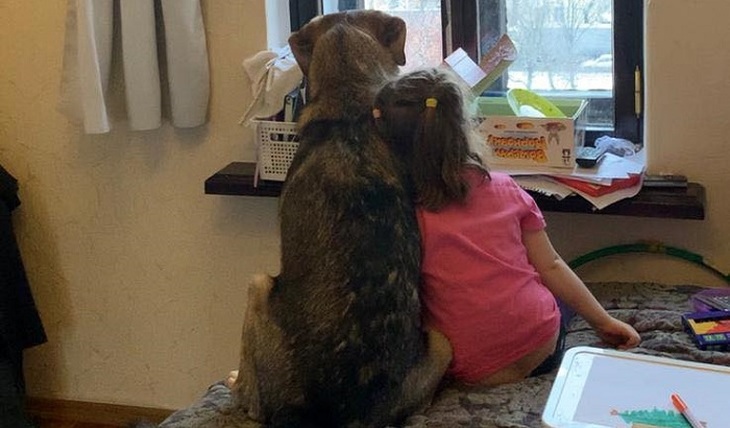 Anna Gurovich is an IT specialist, while she loves animals very much, she selects the ideal host-pet pairs.
According to the girl, there are a lot of dogs in shelters that can become ideal pets, but they also need a suitable owner, they must match – in character, requests, and the lifestyle of the family as well.
"Of those animals that are in my field of vision, very many are" turnkey ", as I say. What does it mean? They are completely ready for family life – they are accustomed to the toilet, leash, absolutely social, devoid of aggression, get along well with cats and other dogs, and have an amazing attitude towards children. They are engaged in such dogs,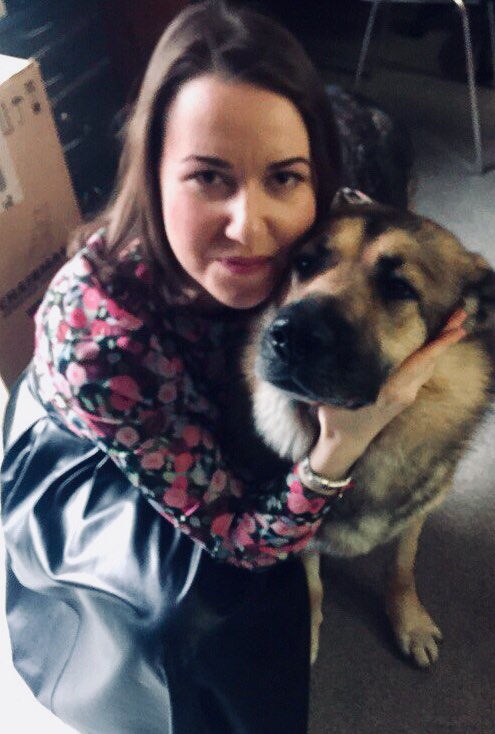 educate, "says Anna. And, of course, they need a loving master!
And also a "turnkey dog" is the selection of an animal for the needs and capabilities of the future owner, and vice versa. This is the essence of the project.
Dogs appeared in Anna's life early, the first, by the way, was from the street: a five-year-old baby and grandfather found her and brought her home. From the age of 12, the girl began to train, learned the art of handling (beautiful and correct display of purebred dogs at exhibitions). And Anna always helped animals in shelters and realized that there are a lot of dogs that should and can live in families, not in cages. But there are still stereotypes: many people think that a purebred dog bought from breeders is better than mongrels, especially the former homeless.
Anna started looking for owners for shelter animals and found a family for several dozen tailed beasts. Gaining experience in this, the girl realized: it is very important that people do not succumb to emotions in choosing a pet. They need help to make the right choice: the dog must correspond to the lifestyle of people, and the future owners – to the character of the ward and his characteristics. So Anna Gurovich came up with the idea of ​​creating a "Turnkey Dog" project. By the way, a girl, an IT specialist by profession, helps future owners and their pets for free – it's rather just a favorite thing.
WE PICK UP ANIMAL: NOT EMOTIONS, BUT CALCULATION
Quite often, when deciding to take a dog from a shelter, people are guided by feelings, impulse. Feel like heroes saving a lonely creature. However, then problems begin. There are examples when new owners return the dogs: it is difficult, I didn't like it, they expected something else … So that this does not happen, the "Turnkey Dog" project is working. This is still a young idea, Anna is single-handedly engaged in the selection of both a dog and a family for her, in the future she hopes to recruit assistants for this necessary business.
"I feel people well, it is very important to get to know each other better, to communicate in order to understand how the family lives, what regime it has, hobbies, characters, what family members generally want from a dog, what is it for them," says Anna. "Also, during communication, we jointly come to the conclusion that, perhaps, the initial request was wrong, but something completely different is needed."
Or, for example, people often start choosing a dog for themselves, based on beautiful pictures and descriptions of breeds, sometimes choosing completely exotic options. But in fact, the family just needs a companion, a friend, and not an expensive animal, which, by the way, will definitely show breed qualities (burrowing ones – dig, hounds – bark, husky – run away, and so on).
Anna manages to convince the future owners of dogs in something, and they begin to approach the choice of a pet differently, because the main thing is not to be disappointed later. When choosing a car, say, or a house, people take into account their own opportunities and all the risks. With a dog, this is all the more important: this is a living being, and you need to think about how your joint life will be built further. Those who want to get a dog can, say, consult with shelter volunteers or experienced dog owners, but again this does not replace help in finding a dog. The Turnkey Dog project solves this problem.
"Of course, you need to remember that everything depends not only on the qualities of the dog, but also on the owner's attitude to it, the efforts made to educate the pet," Anna recalls. – Well-mannered and intelligent dogs are not born – they become them. In the case of an adult dog, it is easier: these animals with an already developed psyche fully meet the requirements necessary to become that very "family dog" without any problems. You will have to spend much less effort on education compared to a puppy, when everything needs to start from scratch. "
HAPPY STORY
"We were looking for a dog, but we did not fully understand who we were looking for, we have a small child, and I am asthmatic and allergic. On Facebook in the district group, I saw information that Anya provides services for choosing a pet. We met, "recalls Olga, one of the happy owners of a four-legged friend, who was helped by the" Turnkey Dog "project.
Olga and her husband had never had a dog before, this was their first experience. A little daughter was growing up in the family, and the parents decided that a small mobile dog would suit them: it seemed that there was less trouble, and the child would be interested in it. "But Anya completely turned my mind upside down. She explained that the small dog would be underfoot all the time, but the big dog would not be seen at home. And it turned out to be true. "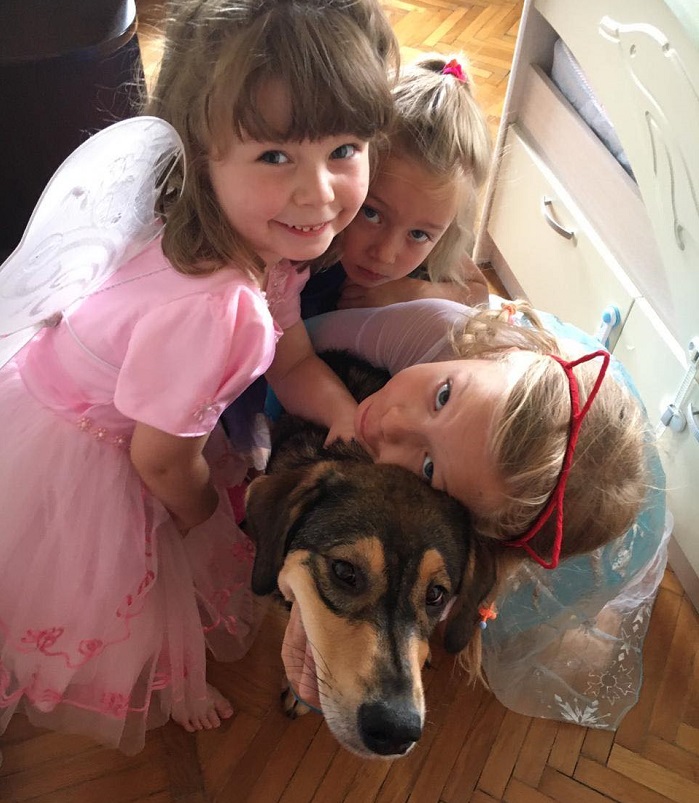 Olga had no preconceptions about adopting a dog from a shelter. Here they met with Iris, who was then six months old. "She is large, weighs 35 kage, a mongrel, however, with the roots of a shepherd, there was little chance that someone would take her. But it completely suited us. Anya was right. We are still in contact, she continues to supervise us. "
Iris turned out to be smart, affectionate, adores children who run to play with the dog from all the surrounding houses. She needs walks, training, training, and Olga is happy to devote time to her pet. "We are happy with everything, Anna helped us make the right choice," Olga says.
"I am glad that I meet such warm-hearted people," continues Anna Gurovich. – After all, besides the correct selection, it is also necessary that love arose between the owner and the dog. It's great when it happens. "
Marina Lepina.
Photos from personal archives.
Article Categories:
Interesting