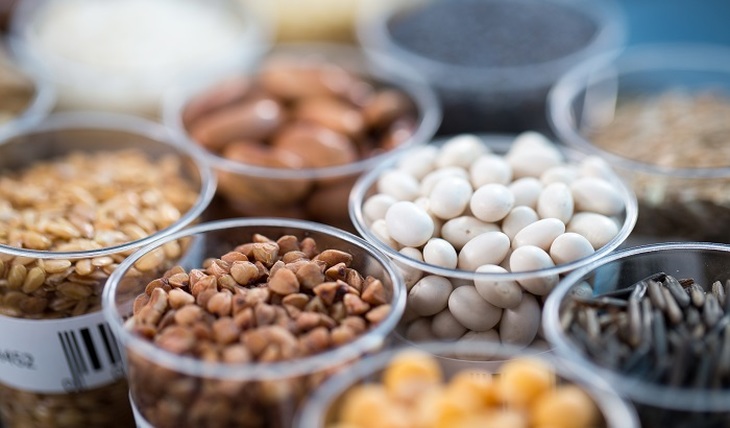 In 2020, the number of plant products exported from Russia with traces of GMOs in them increased.
Even if transgenic products are exported abroad, it's scary to even think about what then they feed us inside the country?
This year Russia received 12 official notifications from the authorized bodies of China, Lithuania, Vietnam, Finland, Hungary, Moldova and Belgium about the non-compliance of Russian grain with the requirements of these importing countries.
Back in July, the General Customs Administration of the People's Republic of China notified the Rosselkhoznadzor of the discovery of GM components in 23 lots of Russian rapeseed and 10 lots of soybean oil.
In the course of the investigation, the Russian supervisory authority established that genetically modified rape was grown in the Nizhny Novgorod region, and genetically modified soybeans in the Volgograd region, and stopped attempts to export GM grain produced in the Jewish Autonomous Region and the Stavropol Territory to China and Belarus …
The accompanying documents for export consignments analyzed by Rosselkhoznadzor showed that in a number of cases declarations of conformity with the EAEU requirements were issued for serial production of products, and not for a specific consignment, and the declarations themselves were accepted on the basis of tests of non-existent laboratories. Simply put, they were fabricated.
In Russia, the cultivation and cultivation of plants for commercial purposes, the genetic program of which has been modified using genetic engineering methods, has been prohibited by law since July 1, 2017, and domestic agricultural producers could not have been aware of this, but the benefit from the deal for them was clearly greater than the possible punishment. After all, they may not be caught by the hand, but go and prove the guilt. And it is unlikely that the case with the cultivation of genetically modified products and forgery of documents was a single one. It was just that this time it was unlucky – foreign experts took a closer look than usual at what is being imported into their country.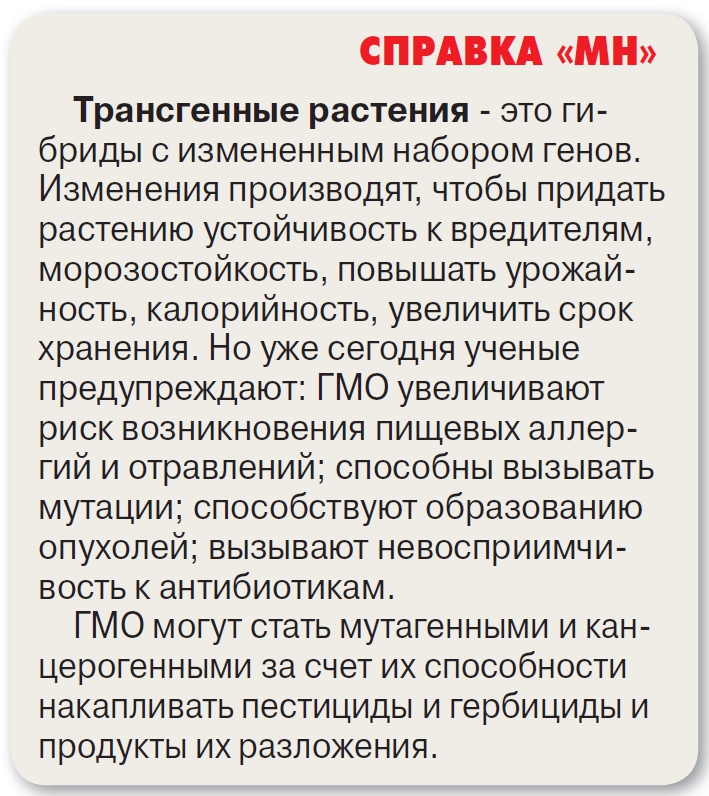 Rosselkhoznadzor transferred all cases on identified violators of the law to law enforcement agencies (it is not known how the owners of improper rapeseed, soybeans and grain were punished), and in order to exclude importing countries' imposition of restrictions on the import of Russian plant products, it strongly recommended that when declaring grain … to the selection of testing laboratories. Is that all? Put pressure on your conscience, so to speak, and it's in the bag? And those who sell genetically modified rapeseed, grain and soybeans on the domestic market do not have to worry about the documents? Let them eat their own, what do they give?
One thing is clear: products grown or produced from genetically modified plants can come to our table not only from abroad. And although it has now become fashionable to indicate "no GMO" on labels, it is not yet a fact that "no GMO" yogurt is not made from the milk of cows that ate domestic GM feeds, and "no GMO" sunflower oil was not squeezed out of genetically engineered sunflower. And you don't want to, but think about it, knowing that the declaration, it turns out, can be easily forged in the left laboratory.
In connection with all this, how can one not recall the recent history of the mass death of bees in Russia? For example, rapeseed tops the list of transgenic plants. Thanks to a special built-in gene structure, it does not die after treatment with herbicides and continues to spike dashingly. But a poisonous weed killer that has got on neighboring plants and trees can poison more than one thousand bees collecting pollen from flowers. It is also known that the pollen of GM rapeseed itself productively infects plants in the neighborhood, turning them into genetically modified ones.
Not only bees are unlucky with the development of genetic engineers. Before the law banning the cultivation of transgenic crops for commercial purposes was adopted in 2017, the National Union for the Protection of Consumer Rights reported that about 400 thousand hectares had already been sown with genetically modified crops (mainly corn and soybeans) in Russia, and there were no or barriers to the import of certain GM potatoes, rice and sugar beets.
It is forbidden to grow genetically modified plants in our country, but not to import them. We continue to regularly purchase soy products from overseas. According to the estimates of the US Department of Agriculture, in 2018-2019 Russia imported 2.4 million tons of soybeans and entered the top 10 world importers. If you see "vegetable protein" on the product label, it is most likely soy. And very likely transgenic.
Elena Khakimova.
Photo: ADOBE STOCK
Article Categories:
Economy