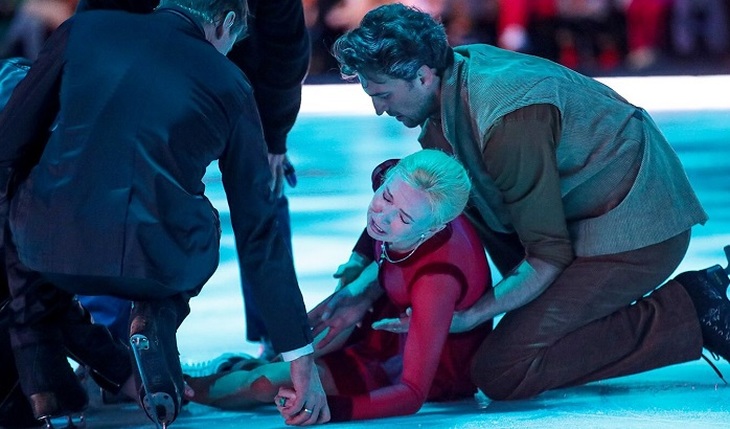 The Olympic champion and the famous tamer recently got into the news for sad reasons: they have injuries. But they are united not by sad accidents, but by the attitude towards them …
Tatyana Totmyanina was seriously injured at the Ice Age: during the next performance, her partner Ivan Kolesnikov dropped her on the ice. At first, no one even realized that something serious had happened, because Tatyana got up and finished the number. And only then she sat down right on the platform and could no longer get up. It turned out that she had a severe knee injury. The athlete was taken to the hospital in an ambulance … But literally the next day she went out on the ice again! And trained on injections.
"She is in pain, it is difficult for her to walk, but she is a real hero," said the producer of the show, Ilya Averbukh.
Because of this whole situation, Kolesnikov was also very worried. But the figure skater's husband Alexei Yagudin asked him not to take all the blame: "Tanya taught me that both partners are always to blame for the fall."
Edgard Zapashny also decided to shield the "partner". The famous trainer was also seriously injured: during a rehearsal of a circus act, he was hit with a clawed paw by a young tiger named Roy. He cracked his face. But Edgard immediately declared that the dangerous beast was not to blame for anything: "He just waved his paw, and at that time I was distracted by an assistant."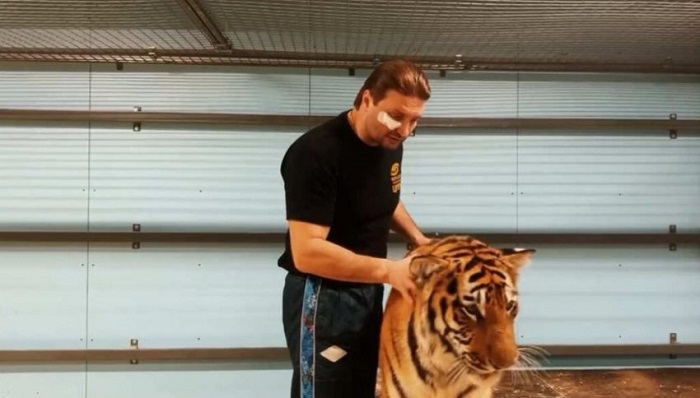 Deep cuts on the right cheekbone and above the eyebrow of Zapashny were sewn up in the hospital. And he, too, literally immediately returned to work! Like Totmyanina …
Is it strength of character? Or the profession leaves its mark? After all, both a trainer and an athlete, when they build their careers, through which they just go through …
We asked Askold Zapashny to express his opinion. After all, he is related to both heroes of the news: he is familiar with Tatyana from the Ice Age (he was a participant in one of the seasons), and Edgard is a brother.
– And the character is, and the profession leaves its mark, – says Askold. – These are all interconnected things, because professionalism is the key factor here. And professionalism is such a thing that cannot be defined by one formula. If you have a certain level of achievements in the profession – and Tatyana and Edgard have a lot of achievements – it means that you absolutely have such qualities as discipline, endurance, self-control. All these character traits must be, otherwise you will not reach any heights. You will not have time to achieve them, because you will be forced to leave the profession.
My brother and I have a young colleague, Ilya Kalinin, who is now working with us in the cage. He was recently taken by a lion. And he calmly left the cage to treat the wound. And then he returned very quickly. This is the level of professionalism when a person does not act on emotions, but clearly according to instructions, according to the rules. He has reached the point in his career when it is clear that he is in his place, he has taken place. Otherwise, he would have left long ago. If there are no certain character traits – a certain basic set, as in a car – then after any injury, after an accident or fright associated with force majeure, a person would leave his sphere. If the work involves risk and the need to surprise, then trauma is just an unpleasant derivative of such work. A professional treats her without emotion: well, it happened … In such a situation, he acts according to clearly defined rules and then seeks to return to duty as soon as possible.
Mikhail Nechaev.
Photo: Channel One,
social network.
Article Categories:
Show Business