Sasha Doni from Kiev has been visiting Timati in Moscow for several weeks. The blonde visited the rapper's gym, traveled with him around the city and went to fashion stores to shop.
Now Sasha is back at home, in Ukraine, where she arrived a couple of days ago.
The girl told about this herself, noting that it was time to visit her favorite beauty salon, which she had "not changed" for many years.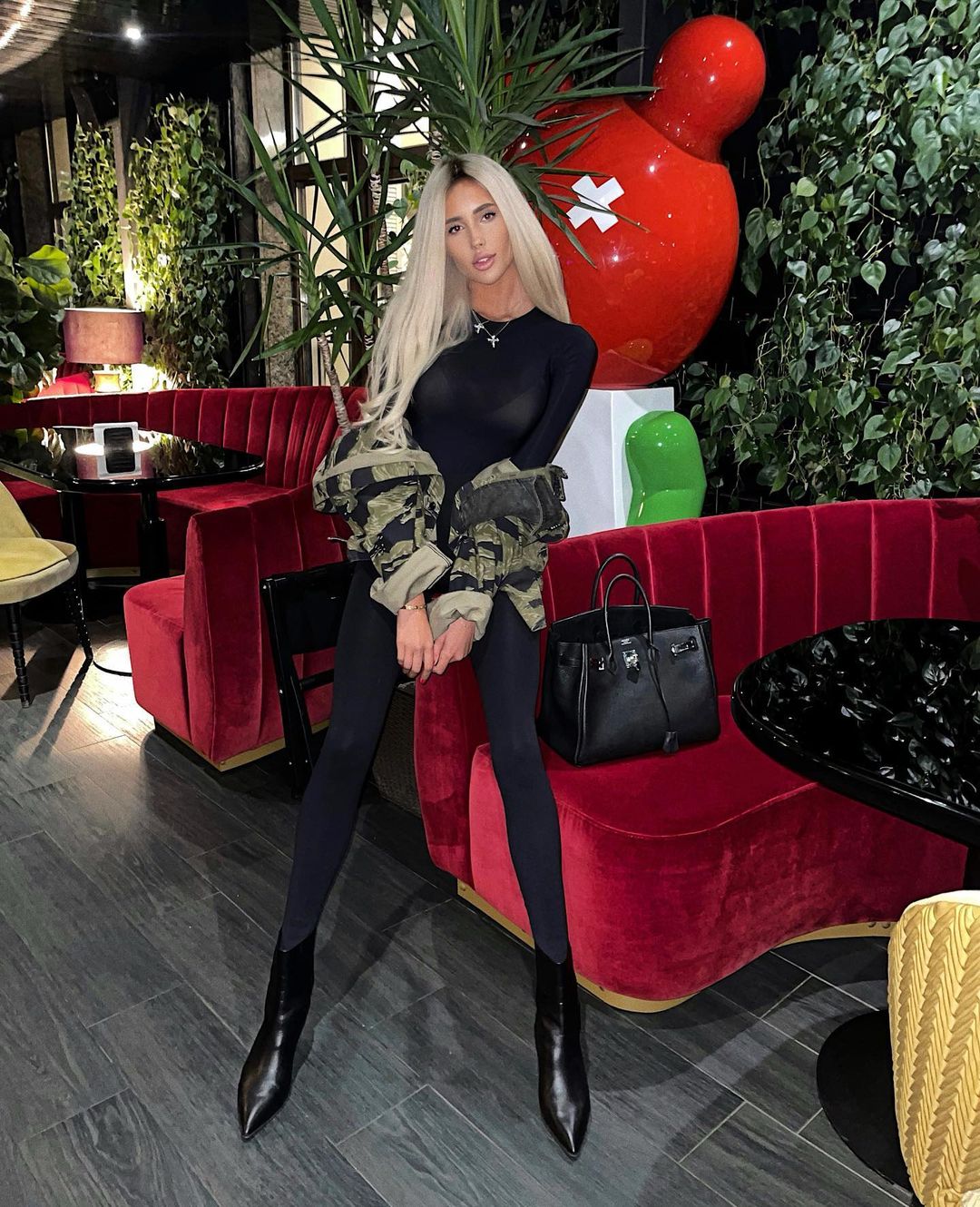 Well, in addition to this, a video appeared in Doni's story, in which a model in a black sexy outfit poses in front of the camera.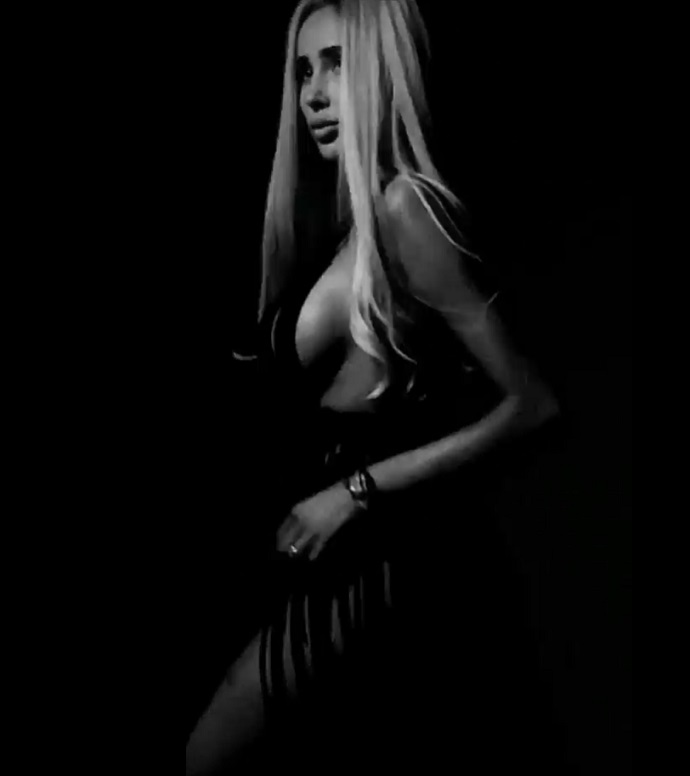 Sasha herself did not comment on the video, but only hinted that very soon a new portion of erotic shots would appear on her Instagram.
Interestingly, Sasha's departure to Kiev clearly coincided with Anastasia Reshetova's return from Europe …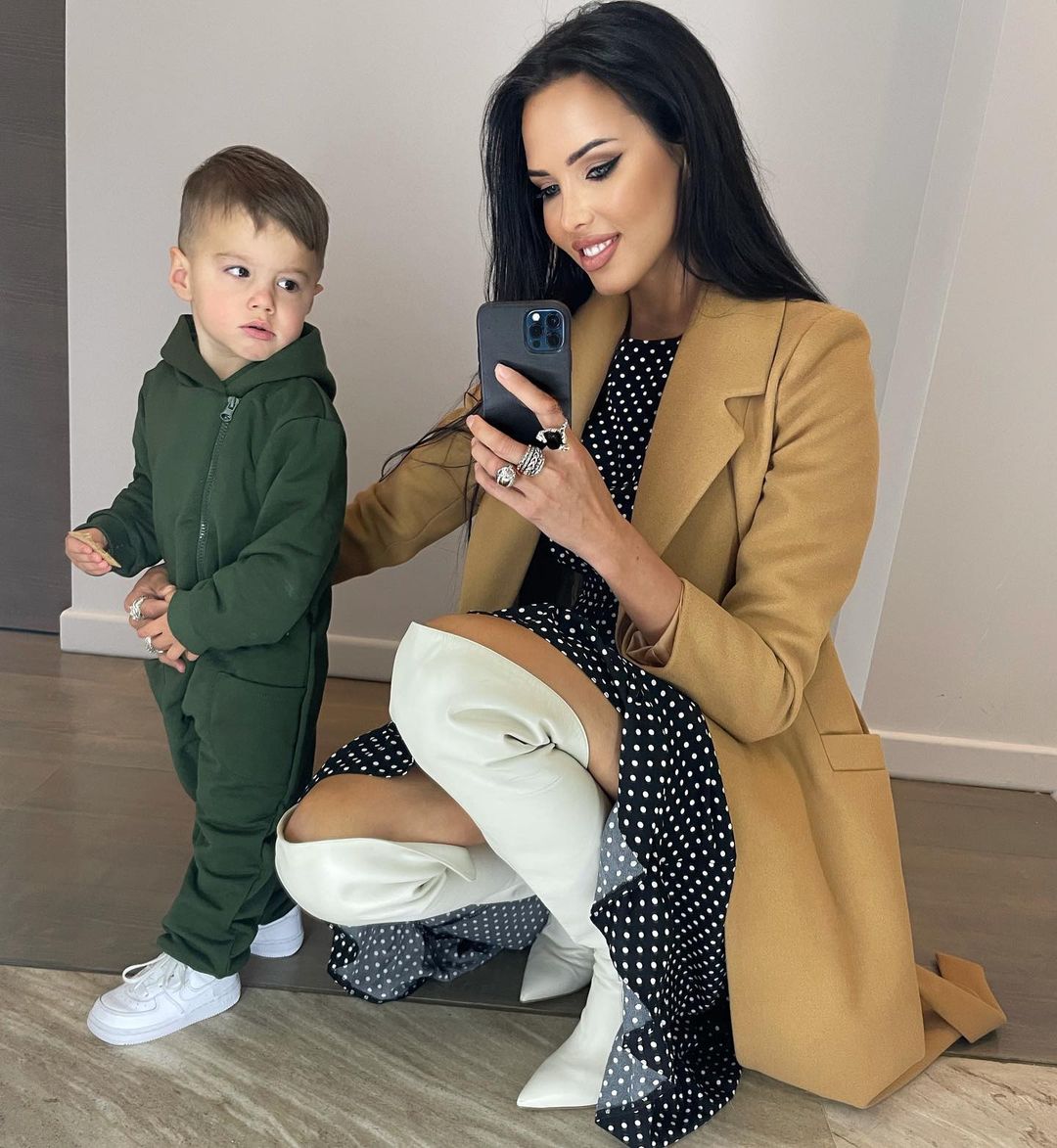 Recall that they began to talk about Sasha Doni on the Web after the publication of joint pictures with Timati in Greece in September 2021. The rapper posted pictures in which he hugged the blonde, and she hugged him. Although, who will tell us the truth, whether such photos were taken to raise interest in the person of Timur, whether the couple had sex or there were real feelings, love, however.
Only one thing is clear that Sasha was not at all against such a dramatically increased popularity. She not only did not close the page on Instagram, but also supplemented topless with new photos.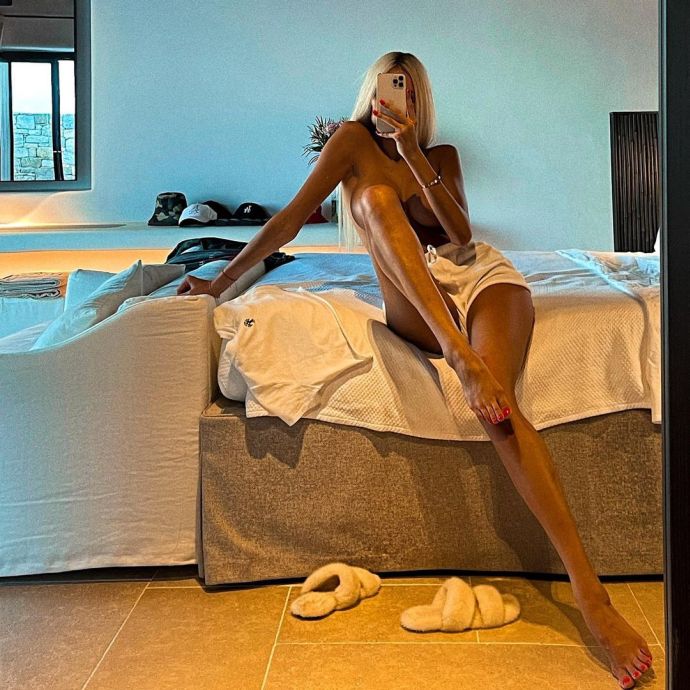 By the way, there are enough pictures without the top of the swimsuit on the blonde's personal page: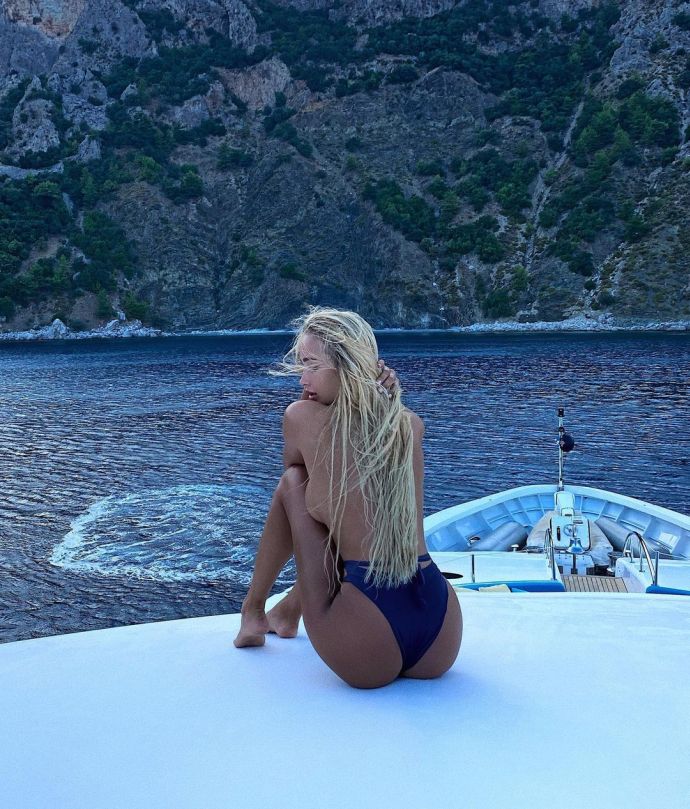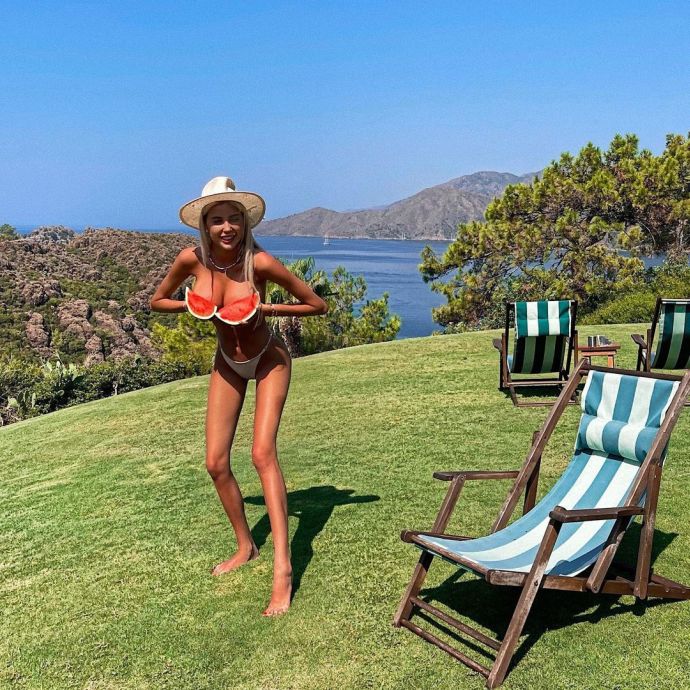 Also in the publications you can see that Doni goes in for sports, stretching his body up and down.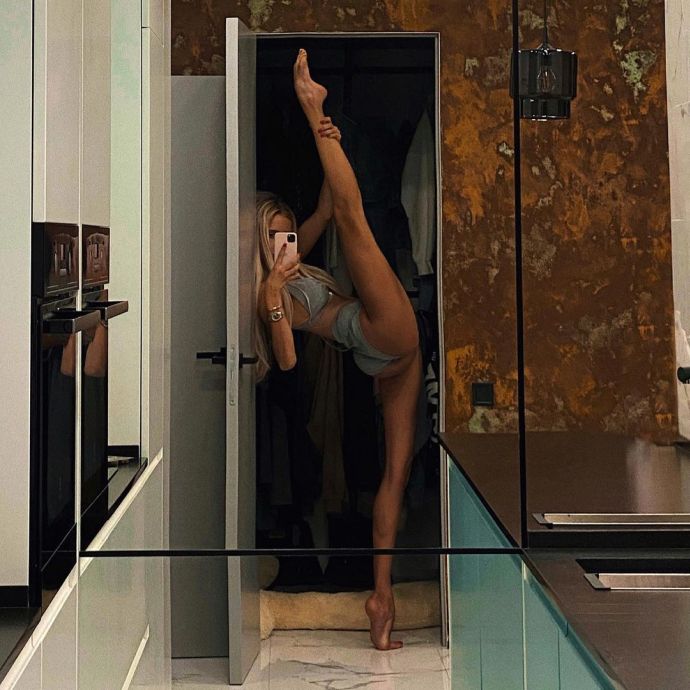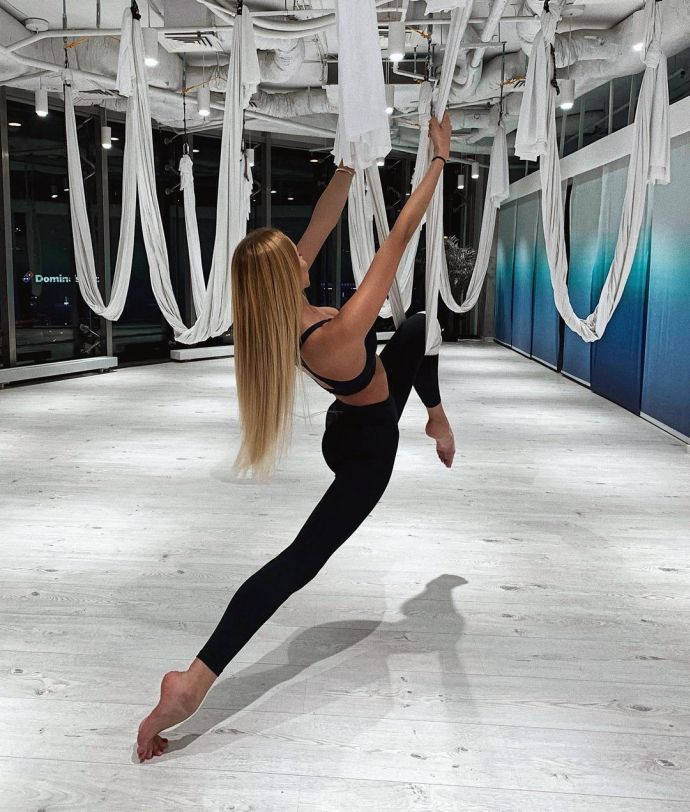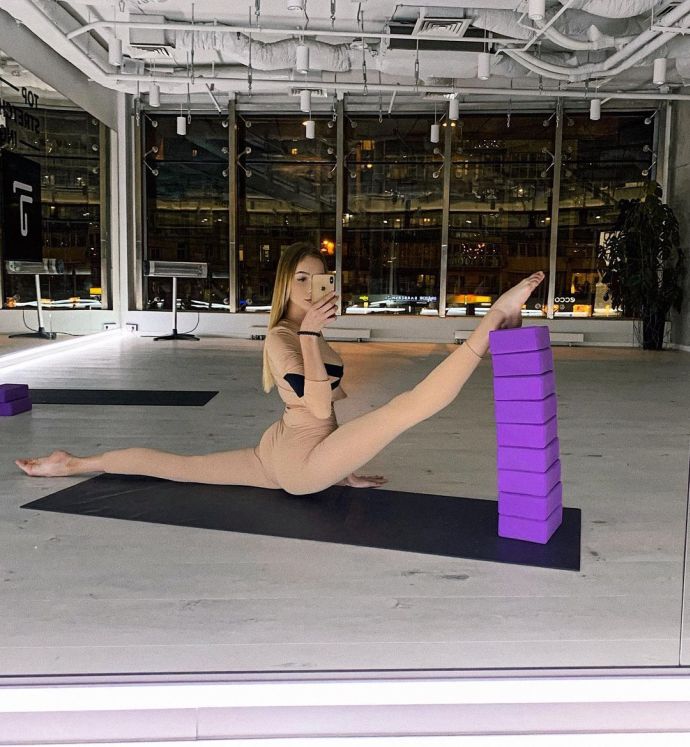 Often travels, resting on yachts and the best resorts in the world.
And also boldly replies to the phrase: "Escort life" with his quote: "No, it's a happy life."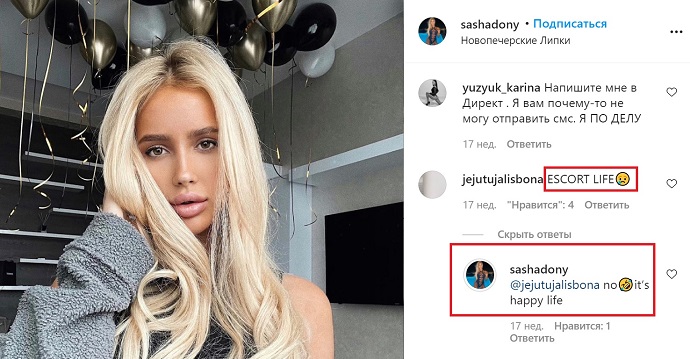 Well, as they say, do not judge, but you will not be judged. The girl bathes in the rays of unexpected attention, we will help her in this by posting a few more photos topless, in a bikini, and other shots of the luxurious life of Sasha Doni, starting with the shots of a vacation in Greece on the island of Mykonos with Timati: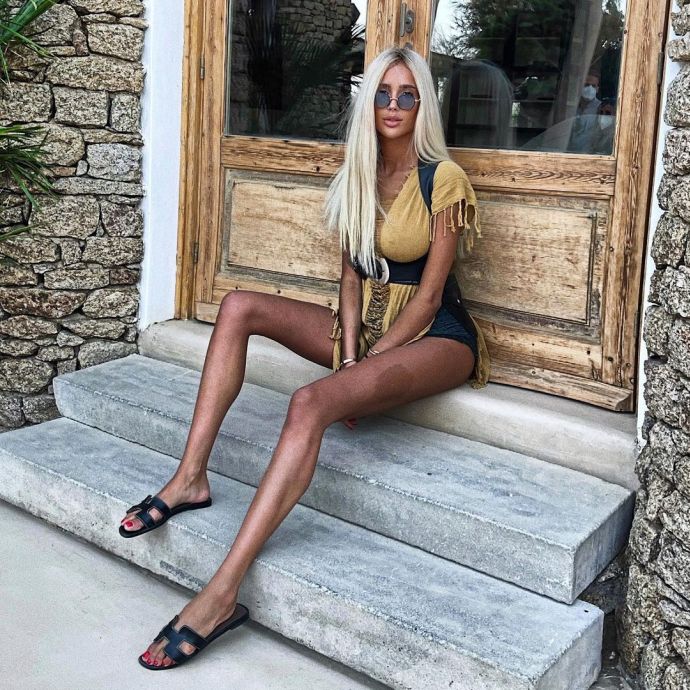 Article Categories:
Show Business