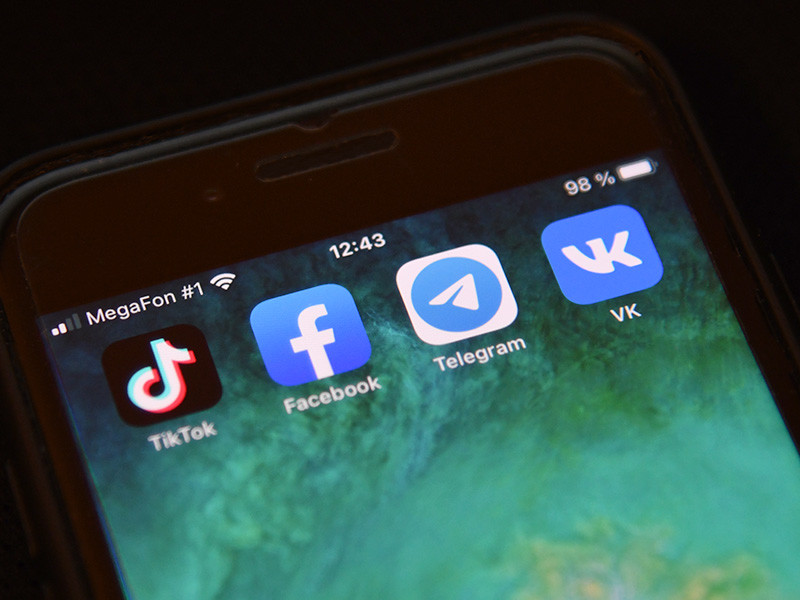 Moscow-Live.ru / Alexey Polyakov
Roskomnadzor sent letters to the leadership of social networks TikTok, Facebook, Telegram and VKontakte demanding to appear at the department to "clarify responsibility for not removing calls to participate in illegal mass actions."
RKN recalled a fine for legal entities in the amount of 800 thousand to 4 million rubles for violating the procedure for restricting access to prohibited information on the Internet (Article 13.41 of the Administrative Code of the Russian Federation). "In the event of a repeated offense, the amount of the fine will be increased to one-tenth of the total amount of annual earnings," the Roskomnadzor website says. If social networks do not remove the prohibited information, it will be blocked.
A day earlier, RKN reported that foreign and Russian social networks "have begun to actively remove information based on new requirements of the Prosecutor General's Office." On January 27, the agency announced that Facebook, Instagram, Twitter, TikTok, VKontakte, Odnoklassniki and YouTube will be fined for failing to remove 170 "illegal calls" for minors to participate in unauthorized rallies on January 23, contrary to the request of the Prosecutor General's Office and Roskomnadzor's notification.
Earlier, the State Duma commission to investigate the facts of foreign interference in the internal affairs of the Russian Federation invited Sergei Sokolov, general director of the Russian representative office of TikTok, for a conversation. The head of the commission, Vasily Piskarev, said that the company had "accumulated questions." According to him, the representative of TikTok expressed his readiness to promptly answer the questions raised.
Roskomnadzor said it would analyze TikTok content for child pornography and other information prohibited in Russia within a month. The reason for this was "appeals from citizens, industry associations and media reports," the department added. The press service of TikTok confirmed their readiness to comply with the laws of the Russian Federation and cooperate with the authorities.
On January 28, the Presnensky District Court of Moscow arrested 18-year-old TikTok blogger Konstantin Lakeev (Kostya Kievsky) for two months in the case of an attack on a car with special numbers on Tsvetnoy Boulevard. He is charged with hooliganism (part 2 of article 213 of the Criminal Code of the Russian Federation) and deliberate damage to other people's property (part 2 of article 167 of the Criminal Code of the Russian Federation).
Marina Litvinovich, a member of the Public Monitoring Commission of Moscow, said that during the arrest, Lakeyev was beaten, and for the next two days he was not fed.
Article Categories:
Politics