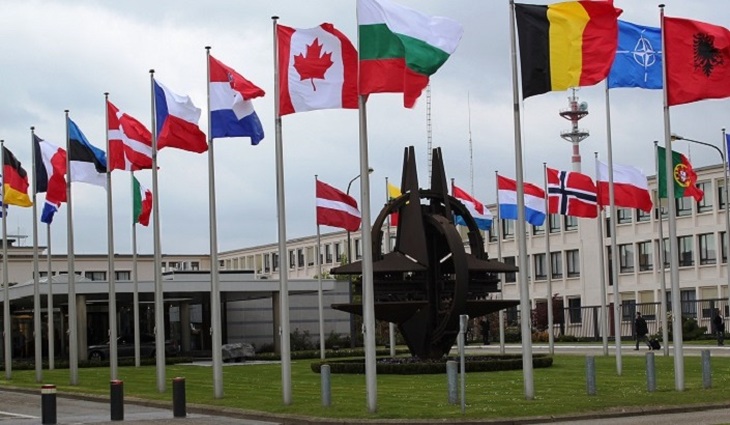 Europe is forced to pay attention to what is happening on the fronts of Donbass.
In order for the Western world to think about the consequences of Ukraine's resumption of hostilities on the fronts in the Donbass, it took the transfer of large forces of the Russian army to the borders of the crisis zone.
Leading Western publications suddenly remembered the existence of the Donbass confrontation, which demonstratively did not notice when Ukrainian terrorists shot peaceful villages in the DPR and LPR. This topic was taboo for the media of NATO countries.
The Russian command did not conceal the rapid transfer of large forces to the Rostov and Voronezh regions, which should not have left a single chance for the success of the Ukrainian-NATO offensive operation.
The British Daily Mail writes in panic that "Russian tanks continue to advance to the border with Ukraine."
The United States sent two warships to the Black Sea, which will pass through the Bosphorus on April 14 and 15, to support the apparently fallen morale of the Ukrainian Nazis. NATO groupings are growing in the countries of Eastern Europe and in the Black Sea region. Which should also push Zelensky to war. Meanwhile, Russia has transferred small missile ships of the Caspian Flotilla to the Black Sea. The Western press writes with horror about the multitude of tanks, howitzers, and air defense systems that have entered positions to cover Donbass. The means of destruction of drones at different altitudes have been summed up. Intelligence has provided satellite images of the huge field camps of the Russian troops.
Germanccue Chancellor Merkel tried unsuccessfully to persuade the Russian president to withdraw troops from the border. In 2014, she managed to prevent the seizure of Mariupol by the militia, but this time she received a tough answer that the troops would stay there as long as needed.
Nikolay Ivanov
Photo: Pixabay.com
Article Categories:
Politics