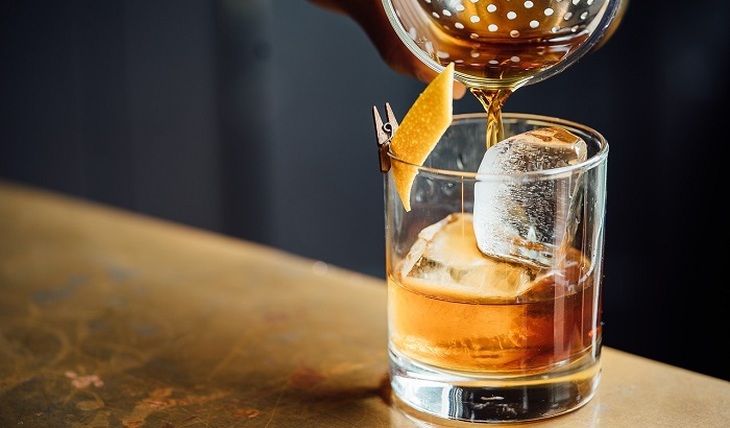 Those who come up with sanctions against us turned out to be sophisticated and insidious.
Seeing that the citizens of Russia are not affected by blows to the economy, that intrigues against our oil and gas are boomeranging back and hitting Europe and America, these bosses decided to deprive us of the most precious thing. That is booze!
According to insiders from authorized organizations, according to the results of the first six months of 2022, the import of strong alcoholic beverages from over the hill to Russia decreased by 34%, to 32.65 million liters. And most of all, the supply of whiskey, a drink so beloved by domestic elites, decreased by as much as 48%. How will they now think about the fate of the country, what will inspire them in their search for a brighter future?!
Plus imports of gin fell by 26%, liqueurs – by 36%. And what liquors these days! Here, foreign vodka was imported by 41% less, but we don't intimidate even pouring our own vodka. But with cognac and brandy, the sanctioners missed: they were imported the least by 11%, laughter and nothing more! We have Armenia as a friend, and there is more cognac there than vineyards in the whole country – we will substitute imports!
A well-known specialist, director of the Center for Research on Federal and Regional Alcohol Markets (CIFRRA) Vadim Drobiz reassured the population, saying that what happened with the imported potion in general could somehow affect the lifestyle of no more than 10% of Russians. Those who bought premium alcohol, and they will quickly find a way out.
But who will suffer is gentlemen restaurateurs. "Many drinking establishments make a significant part of their revenue from the sale of elite alcohol at retail, inflating prices by more than three times," explains Drobiz.
Connoisseurs argue that the reduction in imports, no matter how happy they are in the Ministry of Health, will not force our citizens to drink less. According to Alexander Stavtsev, head of the WineRetail Information Center, against the background of current difficulties, importers can step up purchases of rum, many brands of which from Latin America are poorly represented in Russia. And the reduction in the range of whiskey, according to experts, can be offset by local production. In the sense that we ourselves will learn how to brew it and drink it for VIPs at a price of several thousand per bottle. Let them enjoy.
But here is another problem. They often enjoy not so much the taste of whiskey as an expensive label. And our craftsmen are able to pack anything under the banner of Chivas Regal, Jameson or Johnnie Walker. Not even harmful, but dangerous to health. "The main problem is that due to the lack of products, a fake market can form," warns Pavel Shapkin, chairman of the National Union for the Protection of Consumer Rights, head of the Center for the Development of National Alcohol Policy.
Here it is necessary to show vigilance to the competent authorities in time, since their employees do not shy away after work …
Grigory Alekseev.
Photo: Pixabay.com
Article Categories:
Economy