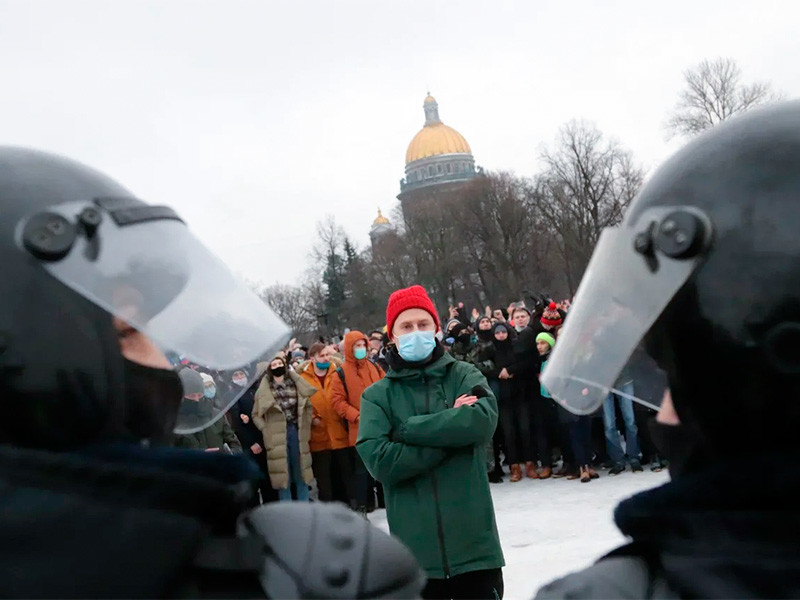 Photo: Savva Prikhodko
About 40 journalists were detained at mass protests in Russian cities on Saturday, but almost all of them were released immediately after checking their documents, Chairman of the Union of Journalists of Russia Vladimir Solovyov told Interfax (not the scandalous "drummer of Kremlin propaganda" from the Russia-1 TV channel) ).
"I cannot say the exact figure yet, but about a few dozen, about 40 or more journalists were detained, almost immediately almost all were released or taken to the police station and then released. Several people were injured during the clashes, but not severely. someone's equipment was broken, "said journalist, TV presenter, war correspondent, TV producer and documentary filmmaker Vladimir Solovyov, who previously worked on the channels of VGTRK (now Russia), ORT (now Channel One), TSN, TV-6, etc.
The UJR intends to investigate all known cases when journalists suffered in the performance of their professional duty, the head of the Union of Journalists promised. He said that if necessary, the Center for the Legal Protection of Journalists is ready to provide assistance to the victims. In general, according to him, in the overwhelming majority of cases, no one bothered journalists to cover the actions.
Soloviev noted that, according to numerous broadcasts from the scene and reports of colleagues who worked on the scene, it can be concluded that "the journalists, who were in bright yellow or bright blue vests, moved freely even between the rows of police officers and national guards, where they were allowed to pass quietly, and in case of detention, they accompanied each detainee. "
"There were cases when, indeed, there were more journalists in some cities than protesters. In Moscow on Pushkinskaya there were, perhaps, several hundred journalists from different publications, including foreign ones, they were included in the live broadcast," he said. Soloviev.
Most of the media representatives were detained in St. Petersburg, according to a message posted on the website of the UZHR.
Unprecedented mass protests in support of opposition leader Alexei Navalny, who was arrested after his return to Russia, were held on Saturday in 110 cities of the country. Almost 3,500 people were detained. Most of the detainees were in Moscow and St. Petersburg (1360 and 523 people, respectively). These are record numbers for the entire time of protest actions in modern Russia.
Article Categories:
Politics