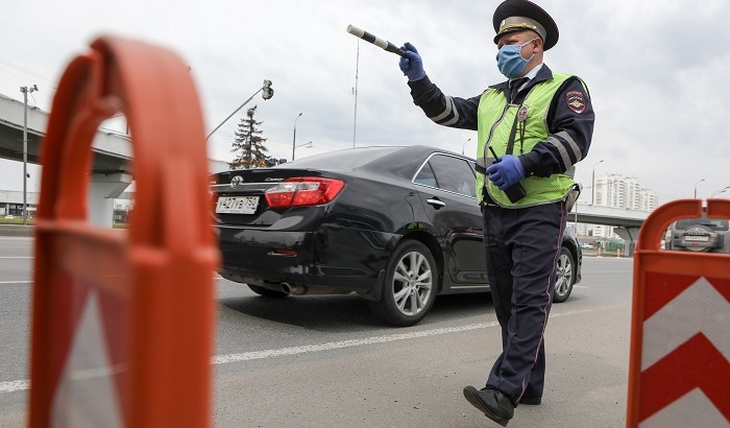 As practice shows, an unreasonably high increase in fines for traffic violations has led to a surge in corruption in the traffic police.
In the province, traffic police are introducing more and more new methods of "skinning" motorists. Now that deprivation of rights has been introduced for a clearly excessive set of grounds, it becomes only a matter of technology to adjust such "grounds".
The author of these lines personally fell into such an ambush in Kislovodsk: several traffic police officers parked a couple of cars at a difficult turn in the road and with one-lane traffic – before the turn and immediately after it. They set up a live video recording. Thus, they purposefully created an insurmountable obstacle for drivers in the traffic lane, provoking a drive into the oncoming lane with threats of deprivation of rights and extortion of cash. All this began to bloom in double color on our roads.
But, alas, these are still flowers. A real medical safari can begin on our roads! As it became known, next autumn the State Duma will consider a bill of the Government of the Russian Federation on the medical examination of drivers directly on the roads. One can only imagine the heartbreaking scenes to come, when the "caring" traffic police inspector, together with the "incorruptible" doctor, will measure your pressure right on the dusty roadside, and then immediately write out papers for deprivation of rights on the basis of hypertension. Bust? Yes, how can I say, in terms of the rigidity of laws on the roads, it seems that there has long been too much, and corruption is not becoming less, as well as accidents.
The next road tightening, as experts predict, will lead to new massive extortion of bribes. Annoying millions of drivers using classic administrative extremism is clearly far from the smartest and most correct idea in our busy times.
DIRECT SPEECH
Mikhail Delyagin, State Duma deputy:
– On the one hand, the medical workers who will accompany traffic police patrols will not have devices that allow them to fully assess the health of the driver. On the other hand, the inspectors know how to talk in such a way that after talking with them, some need to go to the intensive care unit and many drivers have high blood pressure … Accordingly, the patrol will be able to make an erroneous conclusion that the driver's health condition does not allow him to drive a car, and send him to a medical examination. The idea itself is sound, but since the health care system in Russia is so mired in bureaucracy that it has become more like a "health care system," passing a medical examination can take a long time. Accordingly, drivers will simply be extorted bribes, and right on the roads and in a rude manner. So the "law on medical safari" in the form in which it is submitted to the State Duma is a classic administrative extremism – it involves actions aimed at humiliating human dignity, committed with the threat of violence, using the official position by malefactors.

Evgeny Malyakin.
Photo: Moscow Agency /
S. Sandurskaya
Article Categories:
Economy