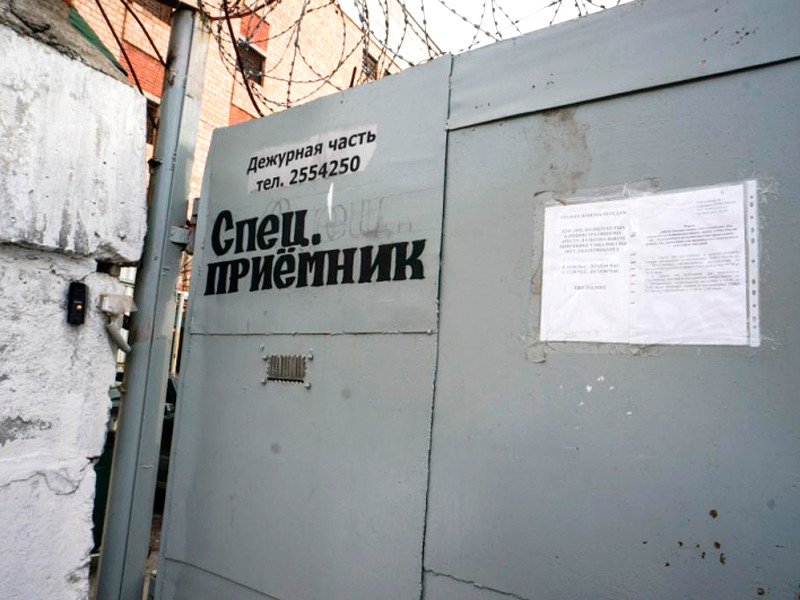 Main Directorate of the Ministry of Internal Affairs of Russia for the Sverdlovsk Region
The special detention center in Yekaterinburg refused to accept letters for those serving administrative arrest, which mention politician Alexei Navalny and ex-head of Navalny's network of regional headquarters Leonid Volkov. An employee of the institution called their names "prohibited". Victoria Reich, an ex-employee of Navalny's headquarters in Yekaterinburg, reported this to the portal It's My City.
She and her friends tried to convey letters to the ex-coordinators of Navalny's headquarters, Alexei Gresko and Irina Norman, who are serving their arrest under Part 8 of Article 20.2 of the Administrative Offenses Code of the Russian Federation ("Repeated violation of the procedure for holding a rally"). On April 22, the employees of the detention center said that they had accepted the letters, but the addressees said that they had not been received. On April 25, the former employees decided to re-transmit the correspondence, but the head of the duty shift of the special detention center asked to send letters by mail with stamps, although before that letters were accepted even without envelopes.
Subsequently, it turned out that they did not want to accept the letters due to the fact that they contained the forbidden words "Navalny" and "Volkov". In response to the question why the employees of the special detention center read other people's letters, they referred to the requirements of Law 67-FZ on the procedure for serving administrative arrest.
Article 18 of the law stipulates that employees of the place of serving the administrative arrest can conduct an examination of written correspondence in accordance with the established procedure. At the same time, the order of the Ministry of Internal Affairs on the internal regulations states that the examination of written correspondence is carried out by a commission of two employees of the place of serving the arrest in the presence of the arrested person. In this case, censorship is not allowed, and the results of the examination of incoming and outgoing letter correspondence are reflected in the act.
On April 29, the Investigative Committee of the Russian Federation opened a new criminal case against opposition politician Alexei Navalny, as well as employees of his funds, Leonid Volkov and Ivan Zhdanov. This is a case under the article on the creation and management of a public organization, the activities of which are associated with violence against citizens or causing harm to their health.
The case was initiated at the beginning of February 2021, but it became known about it only now. It is mentioned in documents in the case of recognizing Navalny's foundations and headquarters as extremist organizations; the maximum punishment under this article is imprisonment for up to four years.
Article Categories:
Politics