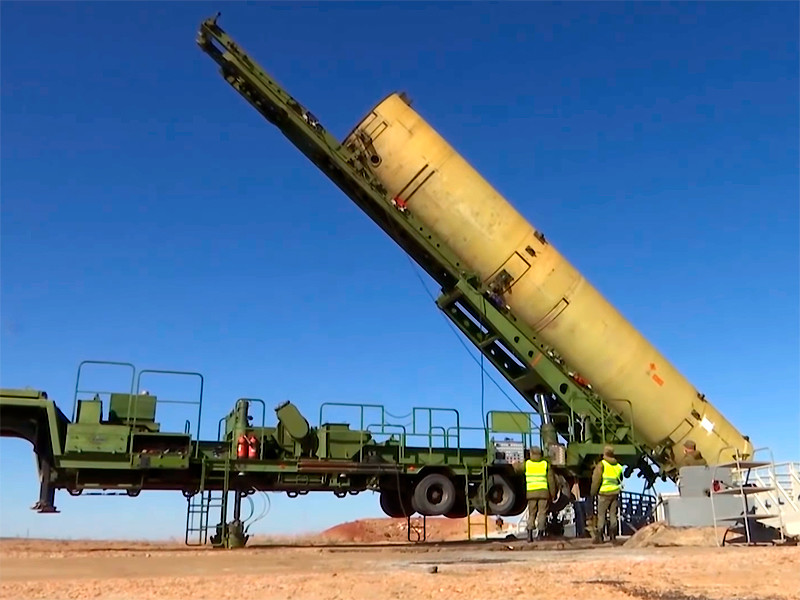 Russian Ministry of Defense / YouTube
At the Sary-Shagan training ground in Kazakhstan, the combat crew of the air and anti-missile defense forces of the Aerospace Forces successfully conducted another test launch of a new missile of the Russian missile defense system, "RIA Novosti reports, citing the Department of Information and Mass Communications of the Russian Defense Ministry. Shagan.
The commander of the anti-missile defense unit of the Aerospace Forces, Major General Sergei Grabchuk, said that the new anti-missile missile defense system after a series of tests reliably confirmed the inherent characteristics, and the combat crews successfully completed the task, hitting a conditional target with a given accuracy.
The last time the Ministry of Defense reported testing of this missile was in November last year, and earlier – in October 2020, June and July 2019, February, July, August and December 2018 and November 2017.
The Sary-Shagan test site is the first and only one in Eurasia designed for testing anti-missile weapons. Now it is rented by the Ministry of Defense of the Russian Federation. Tests have been carried out there since the 1960s, at the same time nuclear weapons tests were carried out over the test site.
At the end of November 2020, the Armed Forces of the Russian Federation have already tested an anti-missile at Sary-Shagan. She successfully and accurately hit the training target. Military expert Alexei Leonkov said that the new missile of the Russian missile defense system can repel threats in all directions.
Article Categories:
Politics