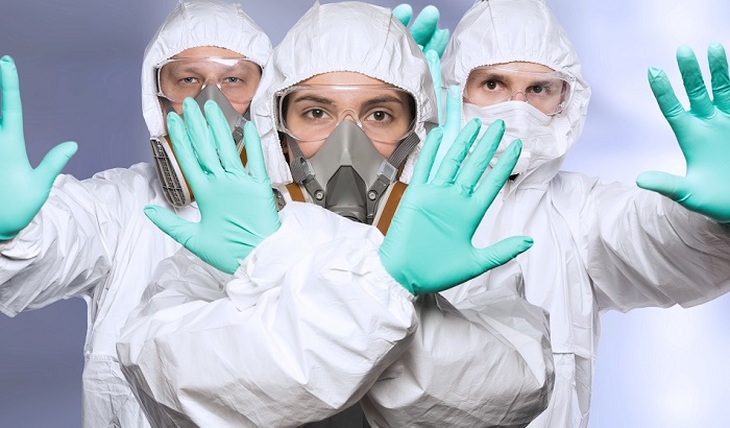 In the world there are about 60 laboratories of the highest – the fourth – level of danger – BSL4. But the control over and management of deadly organisms in them causes more and more anxiety and anxiety.
There are seven secret laboratories in the UK alone. One of them is the infamous Defense Science and Technology Laboratory at the military base at Porton Down, next to which British intelligence played out an operation to poison the Skripals in Salisbury. The other is located in north London in the Camden area, it belongs to the National Institute for Medical Research, it works with monstrous pathogens against which vaccines and cures have not yet been created.
The Daily Mail cites data from controllers about the lack of proper security measures in these "hell's kitchens" and about the lack of a full guarantee that viruses will not break free. The danger is increased due to the high secrecy of the functioning of laboratories, which makes it possible to conceal cases of leakage of deadly microorganisms.
Over the past three years, laboratories working with less dangerous viruses have recorded 18 cases of low-level failures. But what it was is not specified. The scientific world continues extremely risky experiments to increase the lethality of viruses. In low-security laboratories, employees sometimes openly test blood samples without entering the biologically protected rooms.
In 2020, an international study found that only one in four BSL4 labs complied with all necessary safety measures. In some of the hastily set up labs where coronavirus is being studied, they are being neglected.
The location of many laboratories in large cities is alarming, as is the case in London, for example. The "escaped" virus will quickly spread in the metropolis. Experts warn that emergencies are constantly arising in laboratories.
There have been at least six documented leaks of the SARS1 virus that threatened to cause a pandemic in the early 2000s, these leaks occurred in laboratories in China, Taiwan and Singapore. In one case, the virus attached itself to a hair on an employee's head despite wearing a hazmat suit.
In most countries where there are laboratories of the fourth level of danger, experiments with viruses are not regulated at all, experiments are continuing to accelerate the evolution of viruses, giving them extremely dangerous properties.
Nikolay Ivanov.
Photo: Adobe Stock
Article Categories:
Politics