Klava Koka laughed at Olga Buzova for so long and so maliciously that the boomerang returned and now she is not laughing. Of course, we will not argue that Klava was punished by God, but there is something in this.
The day before, Klava was scolded by Dima Bilan, Alena Vodonaeva and others for posting videos in stories where Olga Buzova looks drunk.
Klava said that you don't understand anything and it's just such jokes and jokes, and in the evening they went to hang out again.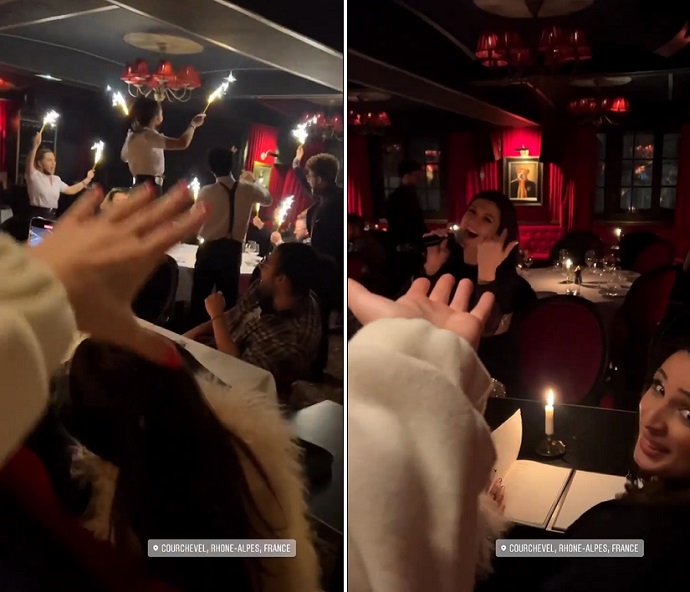 Maybe the party took a lot of energy, or maybe it was a coincidence, but Klava crashed on the track.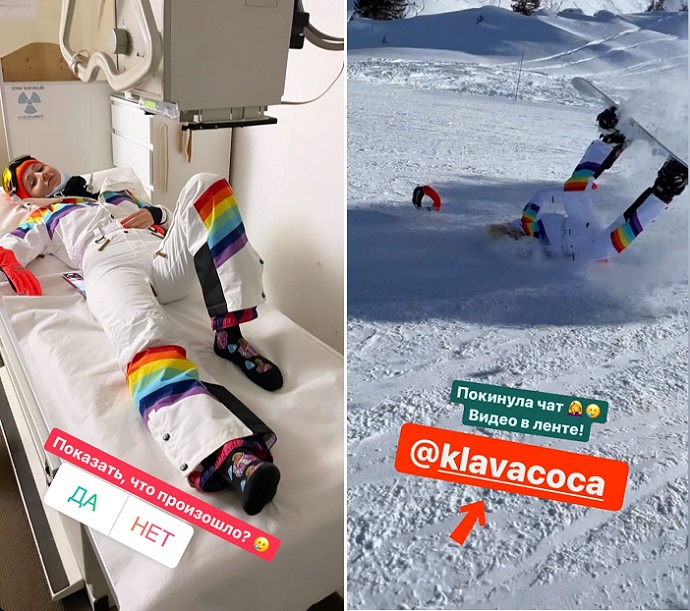 In a local hospital for 35,000 rubles, Klava had an x-ray done with our money and found that there were no fractures, but only sprains.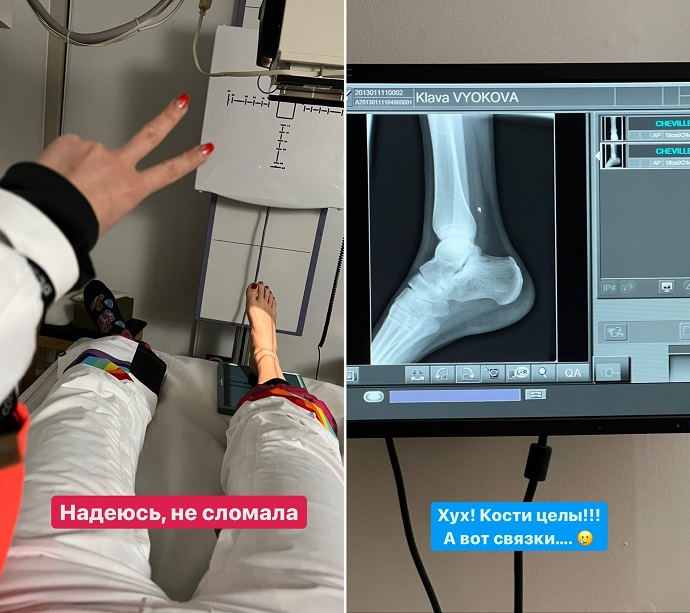 Nevertheless, now Klava, who was so afraid that Olya would fall on the track in her jacket, will herself think about how not to fall from these crutches.
But it all started so well.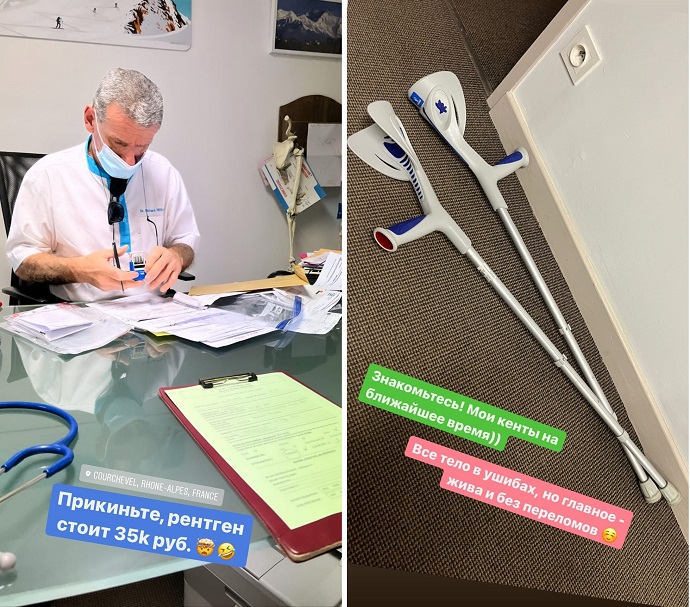 Article Categories:
Show Business