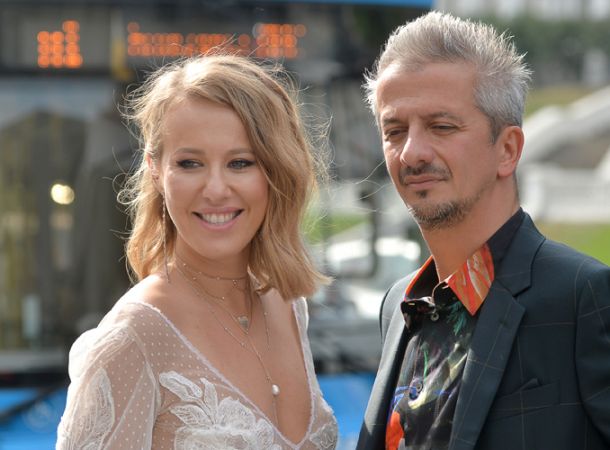 Ksenia Sobchak observes the regime of self-isolation in the company of her husband Konstantin Bogomolov. In order not to get bored, the spouses conduct live broadcasts with subscribers and arrange video conferences with their colleagues and famous friends. This time, Sobchak and Bogomolov decided to change the genre of activity, which surprised their subscribers.
On the eve of Sobchak's microblog, a very strange and even creepy video appeared on the eve, the main character of which was Konstantin Bogomolov . The video, the operator of which was Ksenia Sobchak, captures the nature of the Moscow region. Ksenia off screen praises the Russian forest, but then suddenly a person appears in the frame, literally devouring the bark of a tree.
When he turns to face the lens, it becomes clear that this strange person is Ksenia's husband Konstantin Bogomolov. Then the man begins to decisively move towards the operator, as if he has very bad intentions. When Bogomolov approaches Sobchak, the camera turns off.
"Still, the main trouble of the Moscow region is bark beetles!" Ksenia signed the video.
Recall Ksenia Sobchak and Konstantin Bogomolov abandoned the family budget.
Article Categories:
Show Business