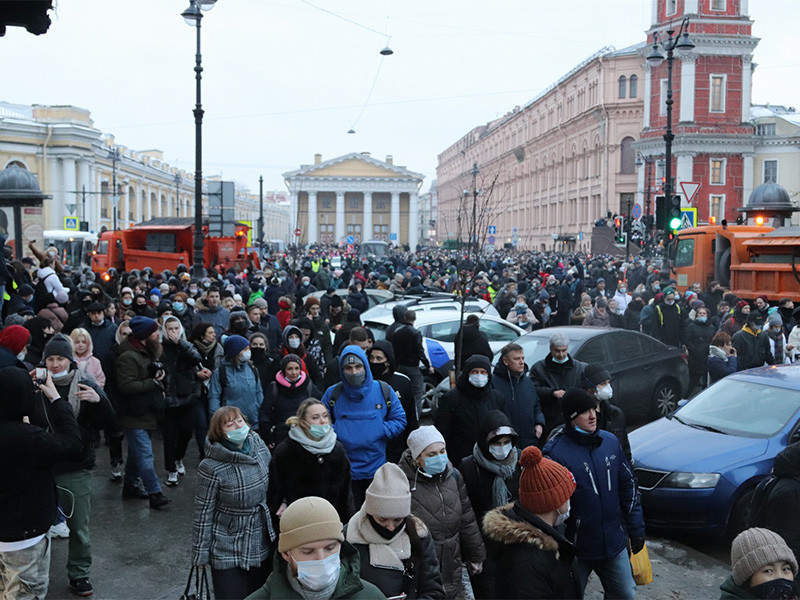 Photo: Savva Prikhodko
Commenting on Saturday's unprecedented mass protest actions that took place on January 23 in 110 Russian cities, the press secretary of the Russian president Dmitry Peskov said that not many citizens took part in them, but they were those who were trying to rock the situation.
"This is beneficial to those who want to further develop the situation. In fact, it does not swing, because, do not forget, now many people will say that many people took part in illegal actions. No, few people came out, many people vote for Putin." , – said Peskov in an interview with the program "Moscow. Kremlin. Putin" on the TV channel "Russia 1" (VGTRK).
He stressed that many people voted for the amendments to the Constitution. "If you compare the numbers, you will understand how few people are, although they are also citizens of Russia," Interfax quotes Peskov. At the same time, the presidential press secretary stressed: "I respect all points of view, but I am categorically against participation in illegal actions, because there can be no other assessment, this is a violation of the law."
According to independent estimates, more than 110,000 people took part in Saturday's protests, which were not coordinated with the authorities. More than 3,500 were detained – this is a record figure in the entire Russian recent history. In Moscow alone, according to media estimates, up to 40 thousand people took part in the protests, "White Counter" estimated the number of the Moscow action at 20 thousand people, and the Interior Ministry – at only 4 thousand people.
What Peskov says about the fact that few people came out is a good sign. So, in the report daddy Putin put the figure of the Ministry of Internal Affairs about 4 thousand in Moscow. The gap from the president's reality is growing. In these conditions, deception and failure to inform is akin to betrayal.

– Tim (@numanov_t) January 24, 2021
Is Peskov worried that little came out of the action and calls for more people to come out? If they leave, he may lose his position …

– Alvaz (@ OVFUAx4X19Dt1uz) January 24, 2021
I am translating:

Yes, there are a lot of people, few people vote for Putin. And few people voted for the amendments to the Constitution. If you compare the numbers, you will understand how large-scale the falsifications in the "elections" are and how many people are against Putin

– ❌Sergey Pöltyorak ❌ ⬜️ ???? ⬜️ ❤️✊✌️ ???????????? (@SergeiPoltorack) January 24, 2021
Article Categories:
Politics