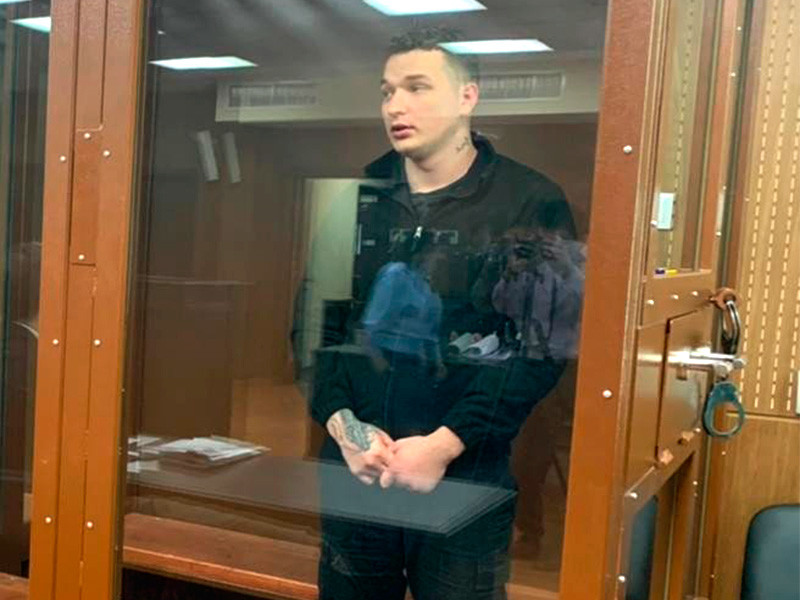 AGN "Moscow"
The investigation did not petition in court for the arrest of YouTube blogger and pranker Edward Beale (real name – Eduard Beale), who provoked a massive accident on Novinsky Boulevard in Moscow. Instead of arrest, the investigation requested that Bil be banned from certain actions until June 1, RBC reports with reference to the press service of the Tverskoy Court of Moscow.
The blogger is prohibited from driving a car and other vehicles, leaving the house, using the Internet and other means of communication without the written permission of the investigator, with the exception of calling medical assistance, law enforcement officers, emergency rescue services, as well as communicating with the investigator, defender and supervisory authority.
Also, he cannot communicate with other participants in criminal proceedings without the written permission of the investigator and be in places where public events are held. Journalists were not allowed to attend the court session, the correspondent of the radio station "Echo of Moscow" reports.
Edward Beale and his lawyers did not comment on the court's decision and drove off in a black Cadillac, "360" TV channel reports. After the accident, a criminal case was initiated on violation of the rules of the road and the operation of vehicles, which, by negligence, resulted in the infliction of grievous harm to human health (part 1 of article 264 of the Criminal Code of the Russian Federation).
State Duma consultant Maria Artemova, who was driving a Volkswagen, was injured in the accident. The woman is in a coma. "We can say she is dying," – said the lawyer of the victims Vitaly Borodin to TASS. In total, five cars took part in the car accident. The cause of the accident was a blue Audi driving into the oncoming lane, which was driven by Beal. At first, he denied driving a sports car and stated that he had given the car to a friend who "accidentally" had an accident. Later, he still admitted that he was driving.
After the meeting, in the measure of restraint to Edward Bil, the victim's lawyer said he did not agree with the court's decision, and was also not satisfied with the work of the investigation. According to him, there are no victims in the case file at all, and Bill has not been charged. It is not clear from the materials of the case to whom the car is registered and who owns it. CASCO and OSAGO were not issued for the car. At the same time, over the past year, Beal has violated traffic rules for more than 400.
"I did not see remorse in him … He said that he was ready to compensate for the harm, but it was said through a lawyer," said lawyer Andrei Knyazev, quoted by RIA Novosti.
Article Categories:
Politics