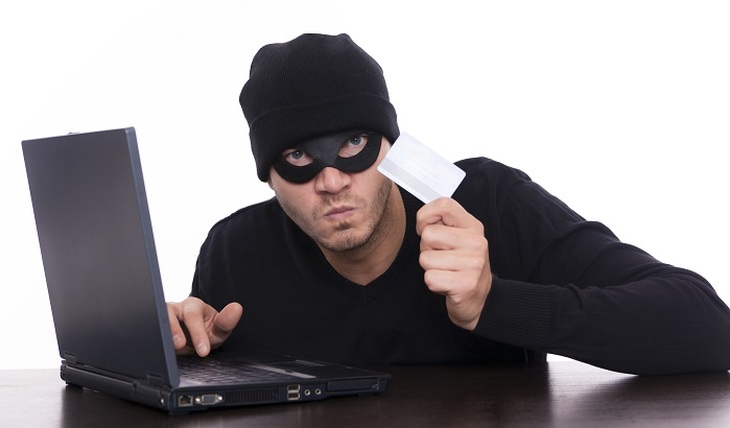 Many middle-aged and older people lead very active lifestyles.
They are aware of many events, including fraudulent schemes, but still often become targets for crooks.
How to avoid becoming a victim of the World Wide Web
Easy money on the Internet, financial pyramids, sites with free music, online casinos, iPhones at half price are almost always a scam. You say: yes, we do not visit dangerous sites. And this is not necessary – the crooks will find you themselves. You can run into them in the same social networks. You will be interested in some post or they will write you a letter – and off you go …
Follow the rules
Install a legal anti-virus on your computer, for example, a Kaspersky program. You will be told that this is an inconvenient, overloaded and slow product, but it reliably protects you from viruses and Trojans.
Don't look for easy income. Only scammers promise to make you rich in a week without effort. An ad with the phrase "making money on the Internet without investments" means that you are being lured into a financial pyramid or a fraudulent network.
Don't take your friends' word for it. Scammers often hack accounts and instant messengers in order to pretend to be your friend and take out money.
Come up with a strong password. It's easier to recover your password than to recover the stolen money.
What to do if you have been deceived
If you suspect that you have become a victim of scammers, immediately call the bank and block the card. After that, report the scammers even if no dubious transactions have occurred yet. Better to be paranoid than out of money.
Online scams and false transactions should be reported as early as possible, ideally immediately. According to the law "On the National Payment System", the bank must return the money if the client reported online fraudsters within 24 hours. After the application, the bank will block the account and start checking. He has 30 days to investigate under the law.
If scammers have hacked into an Internet bank or other banking system, then the money will most likely be returned. But if you yourself gave the criminals your card number, PIN-code or SMS password, the bank will shift all the blame onto you.
How to strengthen the protection of your card
Issue a replacement card: one for daily purchases in real stores, and one for the Internet.
Include a PIN code for all your card activities.
If you do not have a contactless card, you do not have to worry: no one can consider it a contactless reader (reader). And so that no one with a contactless reader reads your card number, carry it with any other electronic card, for example, a Troika card. Readers do not understand the signal from two cards at once.
Don't use the same passwords everywhere. Do not use your Internet Bank password in email or social media.
Be sure to turn on SMS notifications about transactions. Even if fraudsters get hold of your card, using SMS notifications, you will see that something is wrong and you will be able to block the card in time. If you use the Internet bank, enable the login using SMS messages. This is great protection.
On a smartphone, it does not hurt to install an antivirus program and a phone lock, which is unlocked only by a fingerprint, and no notifications are displayed on the locked screen.
Block anonymous numbers on your phone: if a fraudster wants to break you into an SMS code, he will at least have to disclose his number.
You can withdraw your money from the card in a cafe
Many older people enjoy going to cafes, especially if they offer good discounts. And it hurts them especially to lose their little savings. But is it really necessary to deny yourself everything because of crooks ?! Of course not. You just have to look at both.
The waiter has a notebook and a pen – even that is enough to reset your bank account. If there is also a special device (skimmer), the fraudster will do anything with the card.
The easiest way to steal money is to write down the visible card details and use them for online purchases. Some banks make online payments without one-time password confirmation. If you have a card from such a bank, then the fraudster only needs to find out your name, card number, expiration date and code on the back of the card. He will order himself an iPhone in the online store, and you will pay.
Another way is to make a duplicate of your card. The waiter takes her to the checkout and chases her through the skimmer. This device steals data from the magnetic stripe. Or the fraudster does the same thing in front of your eyes: you insert the card into the reader and do not notice that there is a thin board hidden in it, which steals the card data.
At home, a fraudster uses a special device to write your data to another card – and a duplicate is ready. Most payment terminals will not notice the counterfeit. The scammer will go to an electronics store and buy a laptop at your expense.
Another option is to steal both the magnetic stripe data and the pin code. The waiter will look over your shoulder, look at the recordings of the cameras, install an overhead keyboard on the reader – and find out the pin code. Then he will make a full-fledged duplicate of the card and withdraw your money from the ATM.
Is there really no protection against crooks? There is!
Defense and defense
Issue an additional card. The one on which you keep a lot of money, leave at home or in your passport. For payments in cafes and restaurants, use an additional card – it is tied to the same account as the main one, but it has different details. Even if someone wrote off the number and code of the additional card, the main card is safe – after all, their details do not match. Just block the additional one and release a new one.
Set a limit. For an additional card, set a limit on cash withdrawals. For example, no more than 2,000 rubles per day. If you suddenly need more cash, change the limit – it can be done in a minute: in the "Accounts" section, select an additional card. Then go to the menu in the "Security" section. Select "Limits" – "By card" and specify the required amount. You can also limit payments, but only for a month. For example, spend from an additional card no more than 10,000 rubles per month. The fraudster will not get to the rest of the money.
Disable online payments. Disallow online payments for the card you pay at the cafe. If a fraudster looks at the details, he will not be able to use them. When you need to pay from the card in the online store, you can temporarily remove the ban – it will take less than a minute. To disable online payments in the application, go to the account settings (in the upper right corner of the screen) and select the "Services" section. In the Internet Banking section, go to the "Limits" section.
Semyon Podlesnykh
Photo: ADOBESTOCK
Article Categories:
Interesting